Posted on: 9th October 2019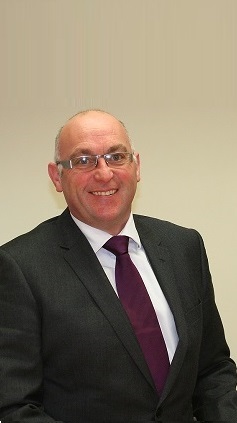 Member Spotlight on Nick Ash of Will & Probate Services
IN THE SPOTLIGHT WITH MEMBER ...
When you were a child, what did you aspire to be?
I wanted to be an Air Traffic Controller, my careers teacher suggested Chartered Accountant, so I left school and worked in a Bank.
Did you enjoy school?
Deeping School was good, Stamford college was better, but I happily gave them up when the chance of a full-time job came along. I got some 'O' Levels, so I guess I did pretty well.

What motivated you to learn your trade/profession?
My first clients. I went on a course to become a Will Writer and after two days someone patted me on the shoulder and told me that I was fully equipped to go out into the world and see clients. My first clients soon taught me that I knew nothing. I spent the next 14 years learning my trade to the point that I now teach 6 different law subjects for Anglia Professional Training, to degree level, in my spare time and am a member of the Professional Standards Board for my Profession.

What motivated you to start your own business?
It was partly necessity, I had just been made redundant, partly the desire to ensure that I could never be made redundant again and partly the fact that my new profession was really badly served by poorly qualified people who mainly did what they do as a side-line to something else
Do you wish you had started your business earlier?
Yes, I never dreamed of entering the legal profession, but when I did, I quickly found out that my careers teacher and I had both been wrong. I should always have been a lawyer.
What are the rewards of being your 'own Boss'?
Owning Will & Probate Services is fantastic. It's stressful, challenging and can be very rewarding. But I'm not the boss and would never pretend to be. Our clients are the ultimate boss because they choose to deal with us. My PA Elisabeth is my day to day boss who keeps me on task and points me in the right direction. I'm just a cog in the machine – but at the end of the day it is my own machine.
How did you support yourself financially to start your own business?
On day one I needed to earn £2000 a month to feed the kids and pay the bills. So, money was tight, but in month One, Two and Three I hit my target through hard work, tenacity and persistence. In month Four I missed target and had to go home to my Wife and say we weren't getting paid that month – Needless to say it has never happened again.
What made you decide to join Safe Local Trades & Services?
I saw Eileen present Safe Local Trades at the Deepings Business Club and her ethos immediately chimed with mine. I couldn't join on the night because Safe Local Services was just a concept back then, but as soon as I was able, I signed up. SLTS doesn't take just anyone as a member and in an industry like mine where unqualified people will walk up to you in the supermarket and try and convince you to write a Will the extra credibility is important.
How has Safe Local Trades & Services worked for your Business?
We get a small but steady flow of leads from the site, and the advertising that we do under the SLTS banner. We have also worked with several other members and helped them with their planning.
What are the incentives that keep you with Safe Local Trades & Services?
I enjoy the networking events when I can make the meetings. The brand is strong and well known in the area and complements our key value of Being Trusted.
To read Nick Ash's profile on Safe Local Trades, click here
---
Read other member spotlights:

Ryan Millson of Bulley Davey
Steve Bedford of Drylining Systems
Barry Didcott of Direct Electrical & Alarms Peterborough
Tony Bogusz of Style Home Improvements
Chris Rutter of JC Rutter Carpentry & General Maintenance