Posted on: 12th July 2019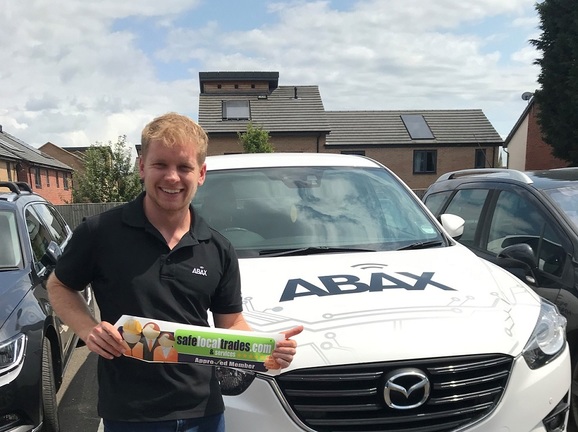 Member Spotlight on Sam Craddock of ABAX Peterborough: #1 for Tracking Vehicles, Equipment & Tools
IN THE SPOTLIGHT WITH MEMBER ...
When you were a child, what did you aspire to be?
I actually always aspired to be a tradesman of some sort, soon realising as I finished university that not only was I useless with my hands, I no longer enjoyed the 'tough, cold' winters outside which there is no getting out of.
Did you enjoy school?What motivated you to learn your trade?
So-so. I enjoyed spending time with my friends and I enjoyed some subjects like sociology, geography, physical education and design & technology.. but I certainly never used to leap out of bed to get to school.
What motivated you to learn your trade?
The vision & growth journey & strategy that my boss went through with me in my interview. He really sold the company to me. That was 4 years ago now and I have never looked back.
What made you decide to join Safe Local Trades?
We decided to join Safe Local Trades because we have built up a big network of business locally within the last few years and we are a well-known company in the city. We are always looking to expand our network of local businesses in a friendly city.
How has Safe Local Trades worked for your Business?
We have generated a lot of connections within the Peterborough area since we became a member and this has helped generate even more new business.
What are the incentives that keep you with Safe Local Trades?
There are lots of networking opportunities and other marketing options available to us and we would lose those benefits if we were to leave Safe Local Trades. We carefully select our partners here at ABAX and we value our partnership with Safe Local Trades.
To read ABAX's profile on Safe Local Trades, click here
---
Read other member spotlights:
Steve Bedford of Drylining Systems
Barry Didcott of Direct Electrical & Alarms Peterborough
Tony Bogusz of Style Home Improvements
Chris Rutter of JC Rutter Carpentry & General Maintenance