Posted on: 21st June 2019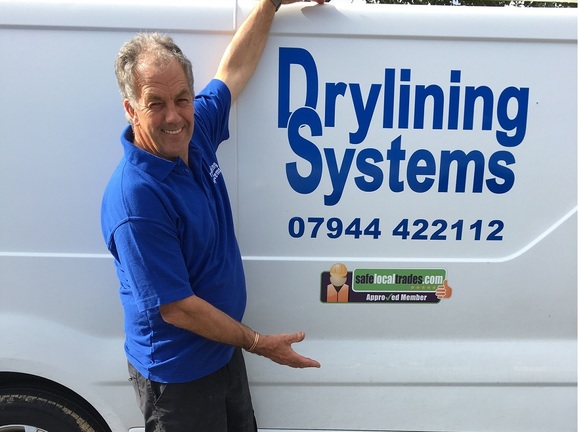 Member Spotlight on Steve Bedford of Drylining Systems Peterborough
IN THE SPOTLIGHT WITH MEMBER ...

Steve Bedford
Drylining Systems
When you were a child, what did you aspire to be?
A race mechanic for Formula 1. My dad was a mechanic and, as a younster, I spent a lot of time around racing.
What motivated you to learn your trade?
It was purely by chance that I ended up doing drylining. After school, I did an apprenticeship in engineering at Peter Brotherhood. I also did other various jobs including night classes in welding. However, one day I was helping a mate out - he needed some help with loading boards and I was fascinated watching and helping with the drylining aspect. The rest is history!
What motivated you to start your own business?
Being self-employed allowed me to earn more and I had always wanted to be my own boss.
Do you wish you had started your business earlier?
It started at exactly the right time for me.
What are the rewards of being your 'own Boss'?
The flexibility it gives me.
How did you support yourself financially to start your own business?
With careful budgeting.
What made you decide to join Safe Local Trades?
I loved the concept as I loath cowboy builders. Most people want that trust factor as there are so many rogues out there. Being part of Safe Local Trades means I am open and transparent, accountable for my work, criminal record checked and also, with no website, my membership profile on www.safelocaltrades.com gave me a great web presence.
How has Safe Local Trades worked for your Business?
It has certainly increased my profile.
What are the incentives that keep you with Safe Local Trades?
Safe Local Trades really helps to combat rough traders and cowboy builders. The monthly meetings are really informative and I receive great support from the team and my fellow-members.
To read Steve's profile on Safe Local Trades, click here
---
Read other member spotlights:
Barry Didcott of Direct Electrical & Alarms Peterborough
Tony Bogusz of Style Home Improvements
Chris Rutter of JC Rutter Carpentry & General Maintenance