Posted on: 18th February 2019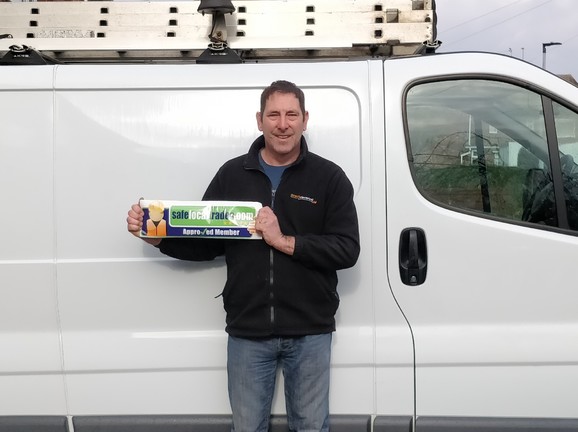 Member Spotlight on Barry Didcott of Direct Electrical & Alarms Peterborough
IN THE SPOTLIGHT WITH MEMBER ...

Barry Didcott
Direct Electrical & Alarms Peterborough
When you were a child, what did you aspire to be?
Motor Technician (qualified post school).
Did you enjoy school?
Mainly yes - I didn't enjoy French though!
What motivated you to learn your trade?
I love technical fault finding and I was regularly asked to sort problems.
What motivated you to start your own business?
Being made redundant and everything I was offered was sub-contract.
Do you wish you had started your business earlier?
Yes, in a way, but I possibly would not have had the experience in fields like accounting and admin.
What are the rewards of being your 'own Boss'?
Pride in my work. You can work and complete to your own high standard, not the standard of your bosses.
How did you support yourself financially to start your own business?
With the income from the business. We were fortunate to be offered contract work from day one and I already had equipment. We needed no loans or financial support..
What made you decide to join Safe Local Trades?
Eileen!! She was so enthusiastic and had such a genuine interest in us. Where else is there such an effective and upfront organisation like Safe Local Trades & Services?
How has Safe Local Trades worked for your Business?
We do no other paid advertising at all. Safe Local Trades are the only paid advertising we do. Everything else is word of mouth.
What are the incentives that keep you with Safe Local Trades?
Where else can you go? Where else can you get such transparent advertising? Adverts generally are just words which can be anything you like. Safe Local Trades are transparent and open – you see what you get! On top of all that you get Eileen's hard work behind the scenes on our behalf.
---
Read other member spotlights:
Tony Bogusz of Style Home Improvements
Chris Rutter of JC Rutter Carpentry & General Maintenance
Clayton Fisher of Install Fascias & Windows and Doors