Posted on: 4th November 2020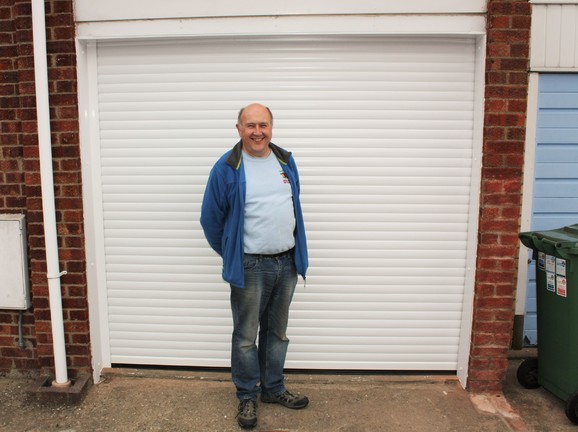 Member Spotlight on Dave Jellis of Garage Doors & Shutter Services
IN THE SPOTLIGHT WITH MEMBER ...
When you were a child, what did you aspire to be?
An adult!
What are your memories of school?
Mainly good. I remember when I left school the maths teacher asked me what I was going to do and I said work in engineering and he told me that I wouldn't like it and I'd never be happy until I was running my own business.
What motivated you to learn your trade?
To ensure that goods were not only supplied to a high quality, but also fitted to a high standard - to do that you have to learn it properly.
What motivated you to start your own business?
I was made redundant in 2012 when the company I was at closed down and although part of it was taken on by another company, they didn't want the garage door and shutter part. I was at an age that I wouldn't get another job easily so I took the plunge.
Do you wish you had started your business earlier?
Yes.
How did you support yourself financially to start your own business?
I was on a government scheme for 6 months and I also had a wife working full time. By the time I got the official go ahead to start I already had a months work on my books and the first doors in ready to fit. I was going to do it with or without approval of the New Enterprise Scheme.
What are the rewards of being your 'own Boss'?
Working the hours I want to work (a lot) but being able to have clear days to do the things I enjoy if I want to.
What made you decide to join Safe Local Trades?
I was very sceptical about the scheme but decided to give it a trial and having seen the potential benefits, I carried on. I am a big believer and advocate of the scheme.
How has Safe Local Trades worked for your Business?
It has helped with the marketing of the business and customers know they are getting a safe and trusted trader.
To read Davew Jellis's profile and reviews on Safe Local Trades, click here
---
Read other member spotlights by selecting 'View all Member Spotlights' found above the top picture on this page:
Pete Bird of Pete Bird Property Maintenance
Tony Bogusz of Style Home Improvements
Chris Rutter of JC Rutter Carpentry & General Maintenance