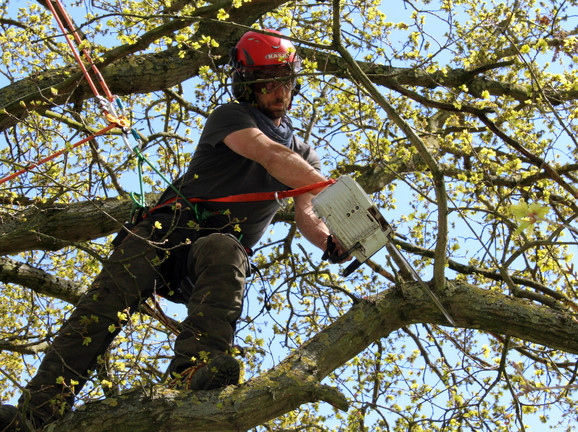 Member Spotlight on Andy Stone of Nene Valley Tree Services
IN THE SPOTLIGHT WITH MEMBER ...

As a child – what did you want to do when you left school?
I didn't have a clear career path or intention at school and found myself managing a bar in Oundle, into my late teens, until I was inspired by a friend to go college to study Arboriculture in my early 20s. I absolutely loved it and excelled at climbing to great heights (literally!) and have never looked back! I worked all over the country working for various tree firms, until one day deciding to run my own business, Nene Valley Tree Services, which I now do with the support of my wife Lucy and our groundsman Ewan, servicing the Peterborough and Oundle areas. It is a true family business with my sister Susie also helping with the admin occasionally and my dad Murray has often helped out on the tools; one day we hope our son will join the business too!
What motivated you to learn your trade?
I was always fairly athletic and good at gymnastics, which I guess helped me acquire the fitness needed for my role as a tree surgeon - I am not afraid of heights too which would have been a deal breaker! I like to use both my hands and my brain and being a tree surgeon allows me to do that. I absolutely love being able to advise customers on the best way to care for their trees and help them to flourish, even offering long term care plans if needed; it is a real passion of mine. I feel grateful to have been able to create a business which I excel at, and one I really enjoy. And now I am also lucky enough to be a firefighter in development, which has been ongoing for the past year - I'm really enjoying the challenge of that and utilising my arb skills in a different way. Obviously being good with heights and being strong is a bonus, when training for the fire and rescue service.
Who or what inspired you to also become a trainee firefighter?
When I saw that Oundle were advertising for new recruits for Northants Fire and Rescue, I jumped at the chance. It was always something I'd wanted to do and knew my skills would be transferrable into that role. So currently, I work for myself Monday – Saturday for Nene Valley Trees, and then most evenings and weekends I am "on-call" for the fire and rescue service.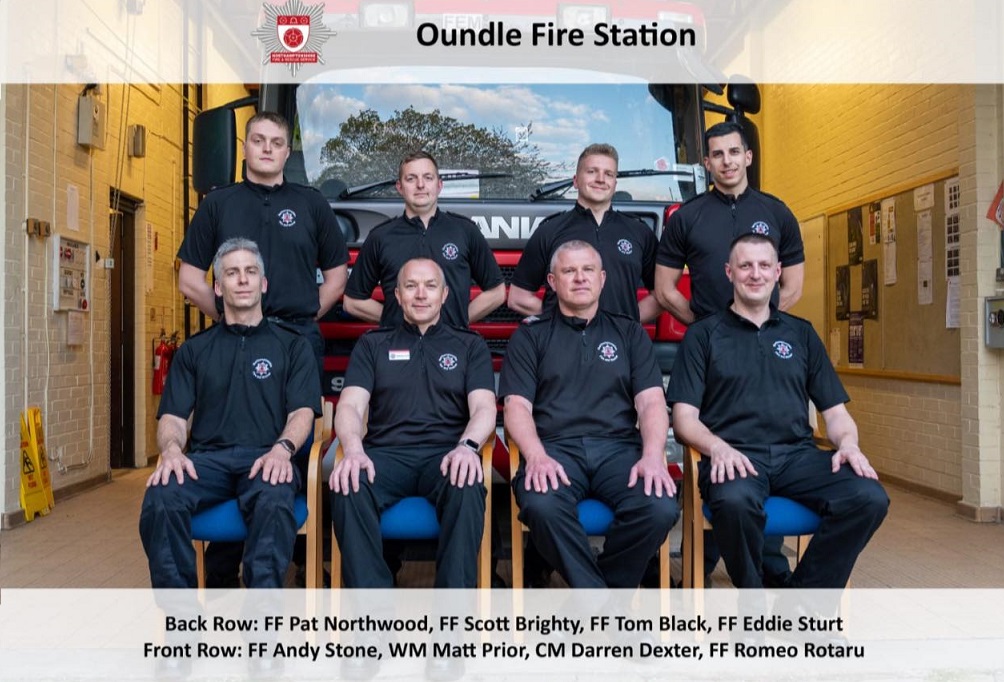 What are the rewards of being your 'own Boss'?
There's nothing quite like the freedom of being your own boss. Of course, being self-employed brings with it all manner of challenges, especially when raising a young family, but having the satisfaction of a days job well done for my own business, well there's nothing that makes me prouder. I love seeing satisfied smiles on our customers faces when they are pleased with how we've transformed their garden, trees and hedges, and reading all the positive reviews we get.
What made you decide to join Safe Local Trades?
We were recommended to join Safe Local Trades back in 2016 by a friend of Lucy's who assured us it really was the best organisation to join, to get seen and validated as a new business. And he wasn't wrong! We've absolutely loved being a member of such a professional enterprise that brings us in great leads and exposure and looks good on our portfolio - it really is a win-win and no brainer to join and we would highly recommend joining to all!
How has Safe Local Trades worked for your Business?
For the past six years, we have worked on our Charity Christmas Tree-Cycling Campaign for Sue Ryder Thorpe Hall Hospice and three years ago we were joined by Safe Local Trades who have been a huge help in growing the campaign far bigger than we ever could have! With the help of some other fantastic local businesseses, (many of whom are fellow SLT members) we made an impressive £13,156!! We look forward to growing this campaign year on year. The first year we started, we literally made £200 just collecting trees in our village. It's amazing what we have all achieved alongside the hospice and we can't thank Eileen and Sarah enough for their involvement from Safe local Trades.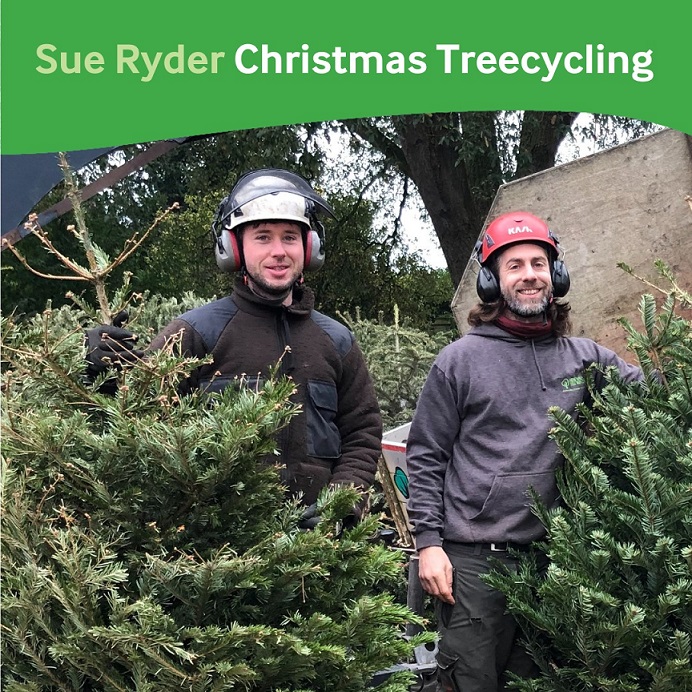 To read Andy Stone's profile and reviews on Safe Local Trades, click here
For more on the Sue Ryder Christmas Tree Recycling campaign 2023, click here
---
Read other member spotlights by selecting 'View all Member Spotlights' found above the top picture on this page:


Tony Bogusz of Style Home Improvements
Chris Rutter of JC Rutter Carpentry & General Maintenance
Clayton Fisher of Install Fascias & Windows and Doors