Posted on: 28th January 2023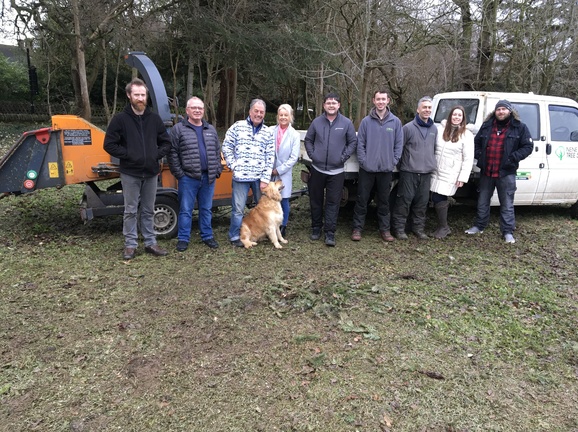 Safe Local Trades supports green scheme to boost funds for Peterborough charity
Safe Local Trades members braved the winter chill as part of an army of volunteers supporting tree-mendous efforts for a local charity.
Nene Valley Tree Services once again teamed up with local traders and SLT members to support Sue Ryder Thorpe Hall Hospice by collecting real Christmas trees from homes around the city and surrounding villages.
Owners made a donation to the charity in return for the trees being collected, recycled and used for mulch.
The business and trade community rallied round to donate their time and vehicles to drive around PE addresses to collect over 900 trees during the first few days of January – helping to raise an incredible £13,156 for the cause, which is almost double the efforts of last year.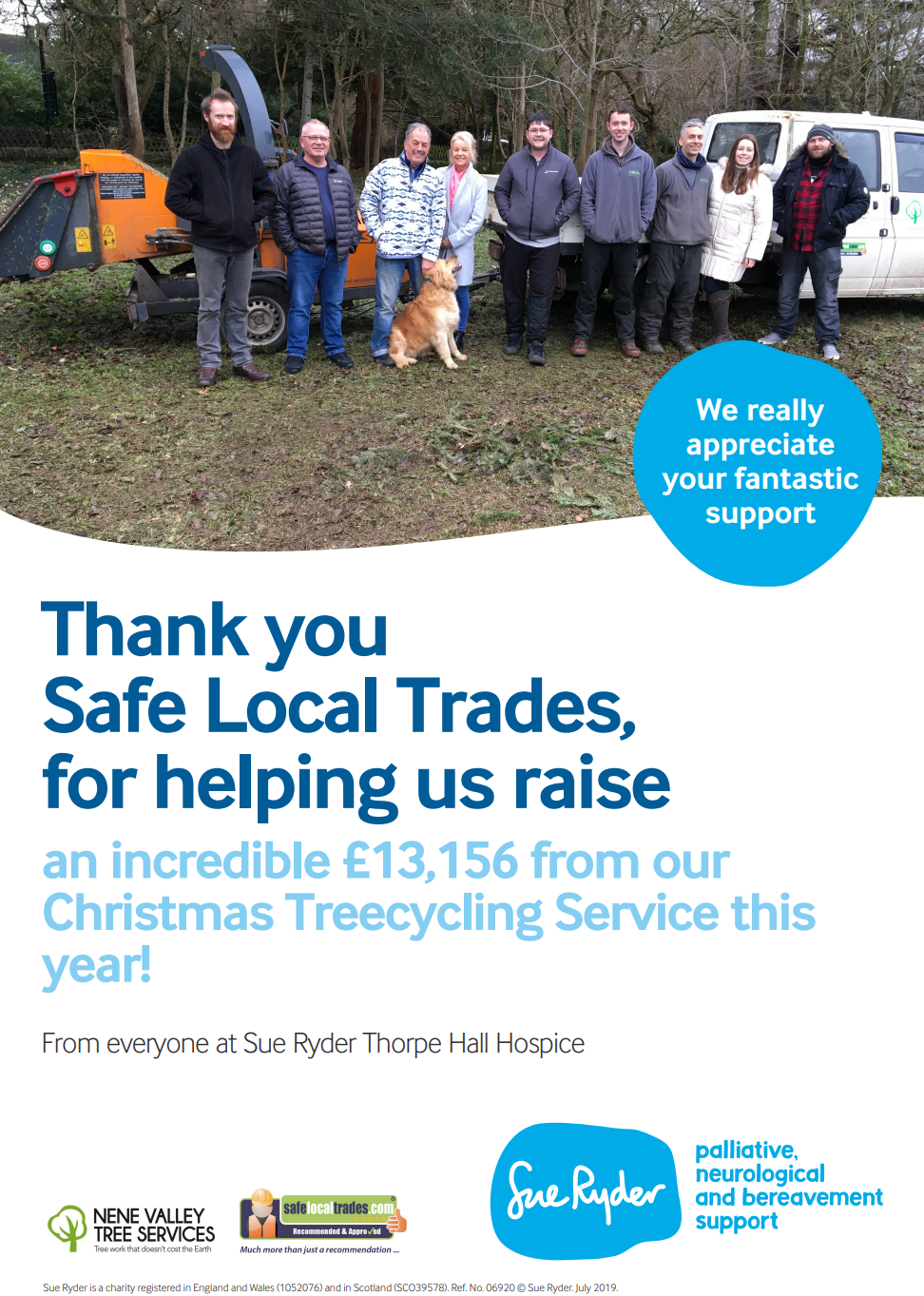 Eileen Le Voi, director of Safe Local Trades, said: "I am super proud of our members Lucy and Andy Stone of Nene Valley Tree Services and have been delighted to support them once again with this annual campaign and equally proud of all the volunteer SLT members for once again going the extra mile for such a wonderful cause close to the hearts of so many people across the city.
"This continues to be a very popular and well-supported initiative by the public and also our many traders who have given their time to drive around the city to collect trees in their own vehicles – well done to everyone involved."
Safe Local Trades members who volunteered included; Steve Bedford of Drylining Services, Daniel Harrington of Be Home Smart, Derren Mcpartlin of DMC Plastering, Owen McManus of Fen Pest, Jamie Williams of JW Electrical, Jeremy Plant of Elite Exteriors and Neil Hoskin of Fence Connection.
Helen Kingston, Community Fundraiser at Sue Ryder Thorpe Hall Hospice said: "What an outstanding achievement - we certainly couldn't have done it without the amazing support of Safe Local Trades. It was hard work, but very satisfying and we're incredibly grateful to have such a strong and dedicated Treecycling team.
"I'd like to say a special thank you to Eileen and Safe Local Trades members for being at the centre of the operation, it made a huge difference to me, taking on this challenging role this year - I really appreciate it.
"It's thanks to the support of our local community that we can continue being there when it matters for local families."
Andy, Toby and Lucy Stone from Nene Valley Tree Services Ltd helping to collect trees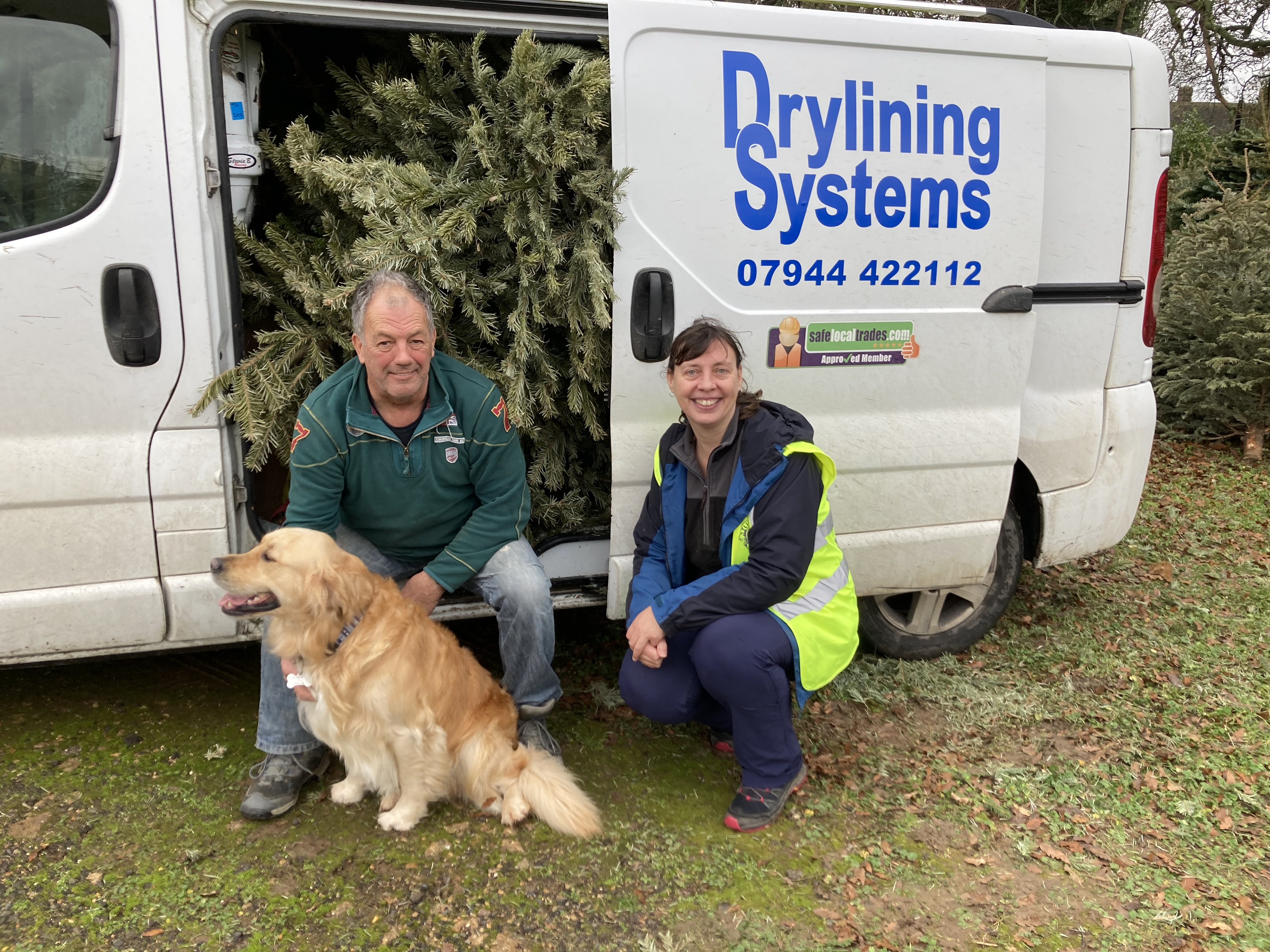 Steve Bedford from Drylining Services with Rufus and helper Erica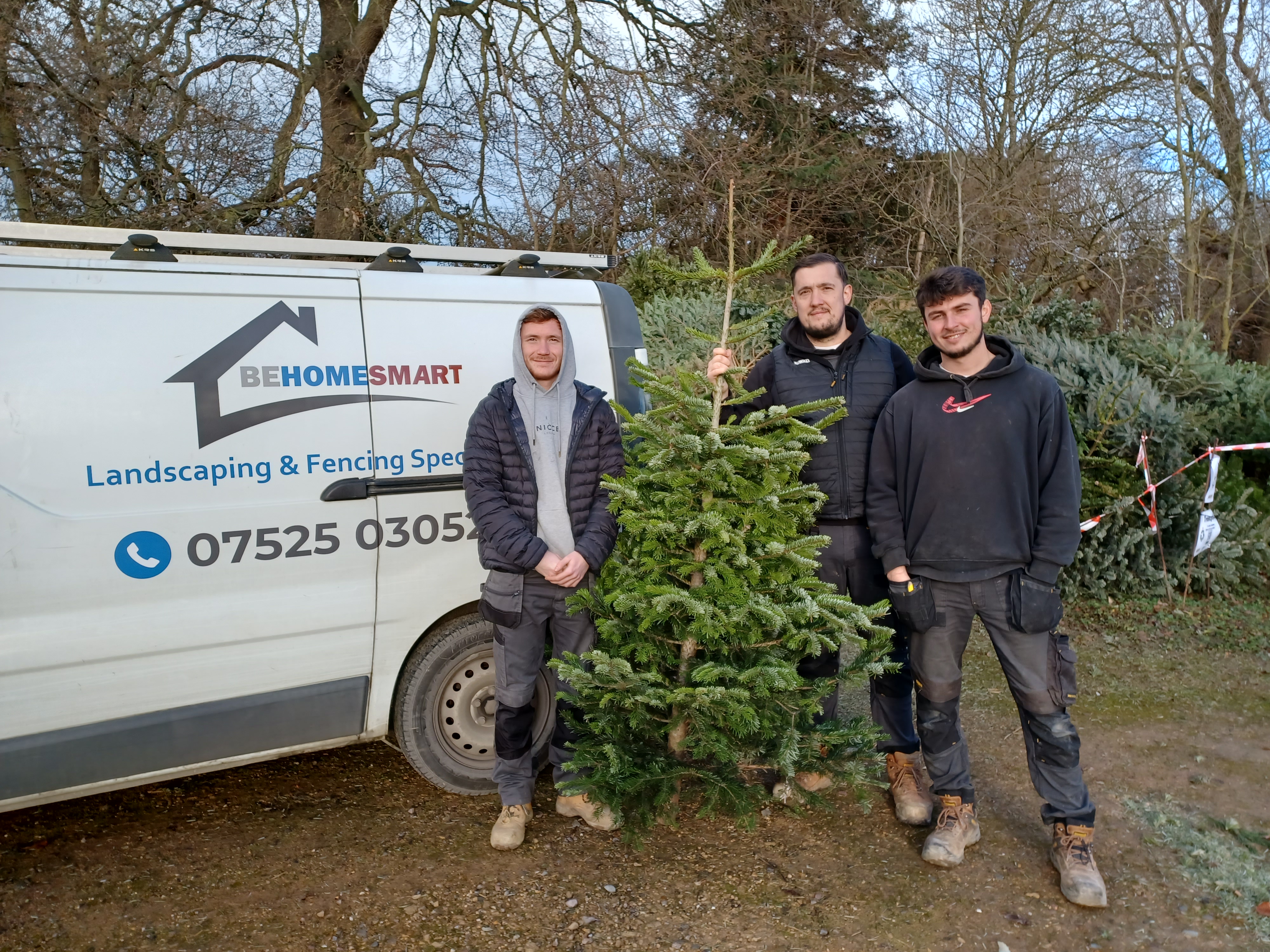 Dan Harrington (middle), Richard Wordsworth (left) and Ryan Burcham (right) of Be Home Smart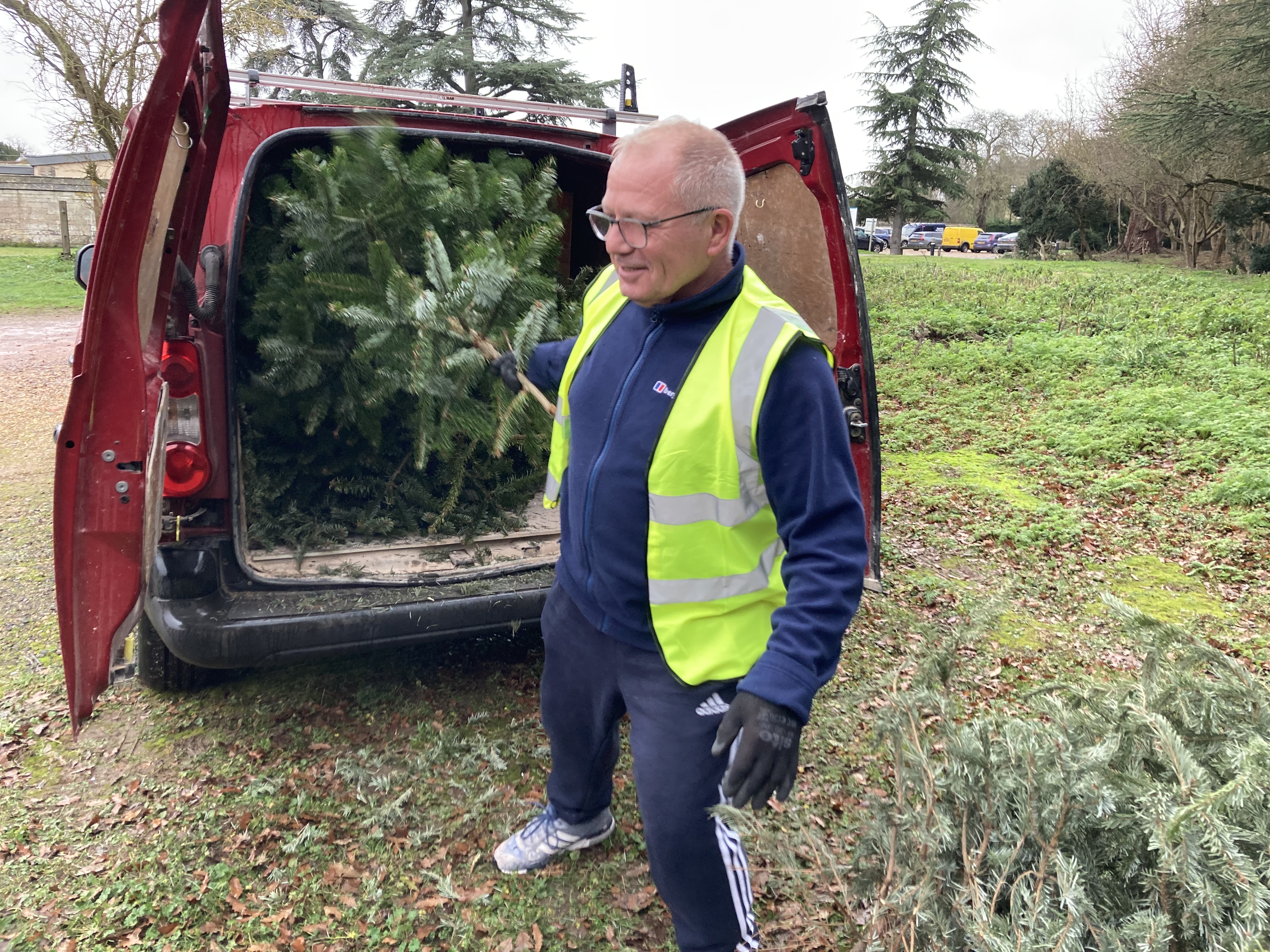 Darren McPartin of DMC Plastering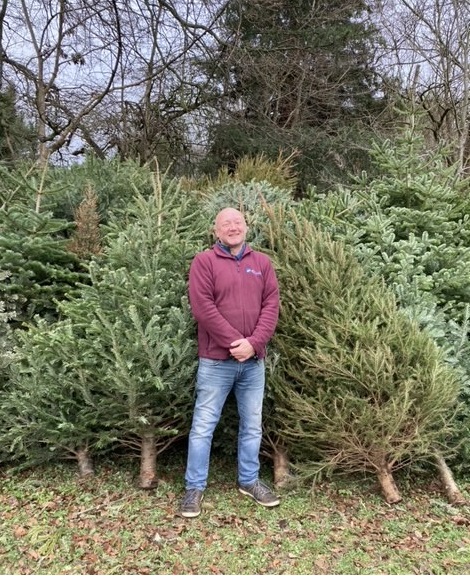 Jeremy Plant of Elite Exteriors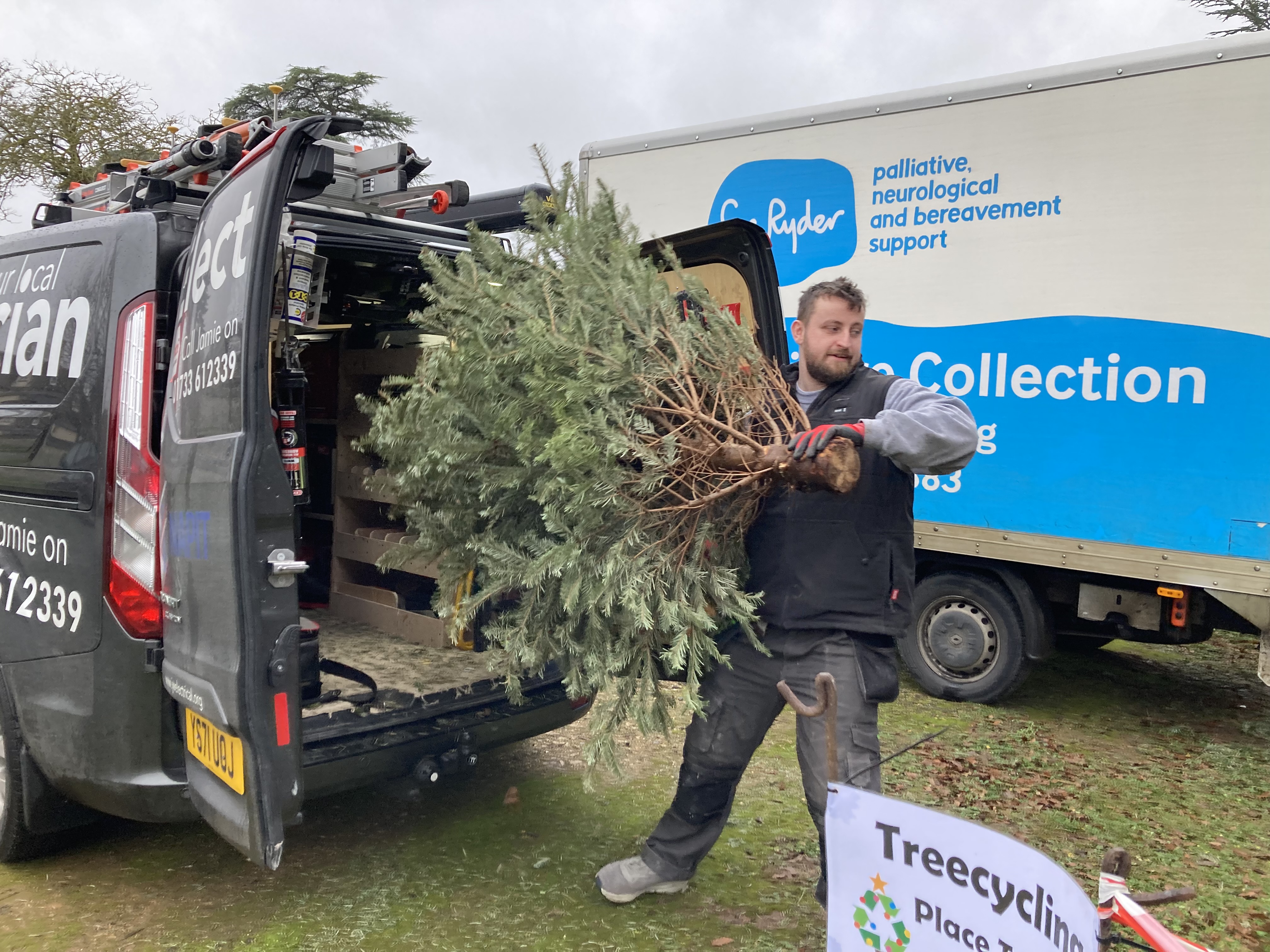 Jamie Williams of JW Electrical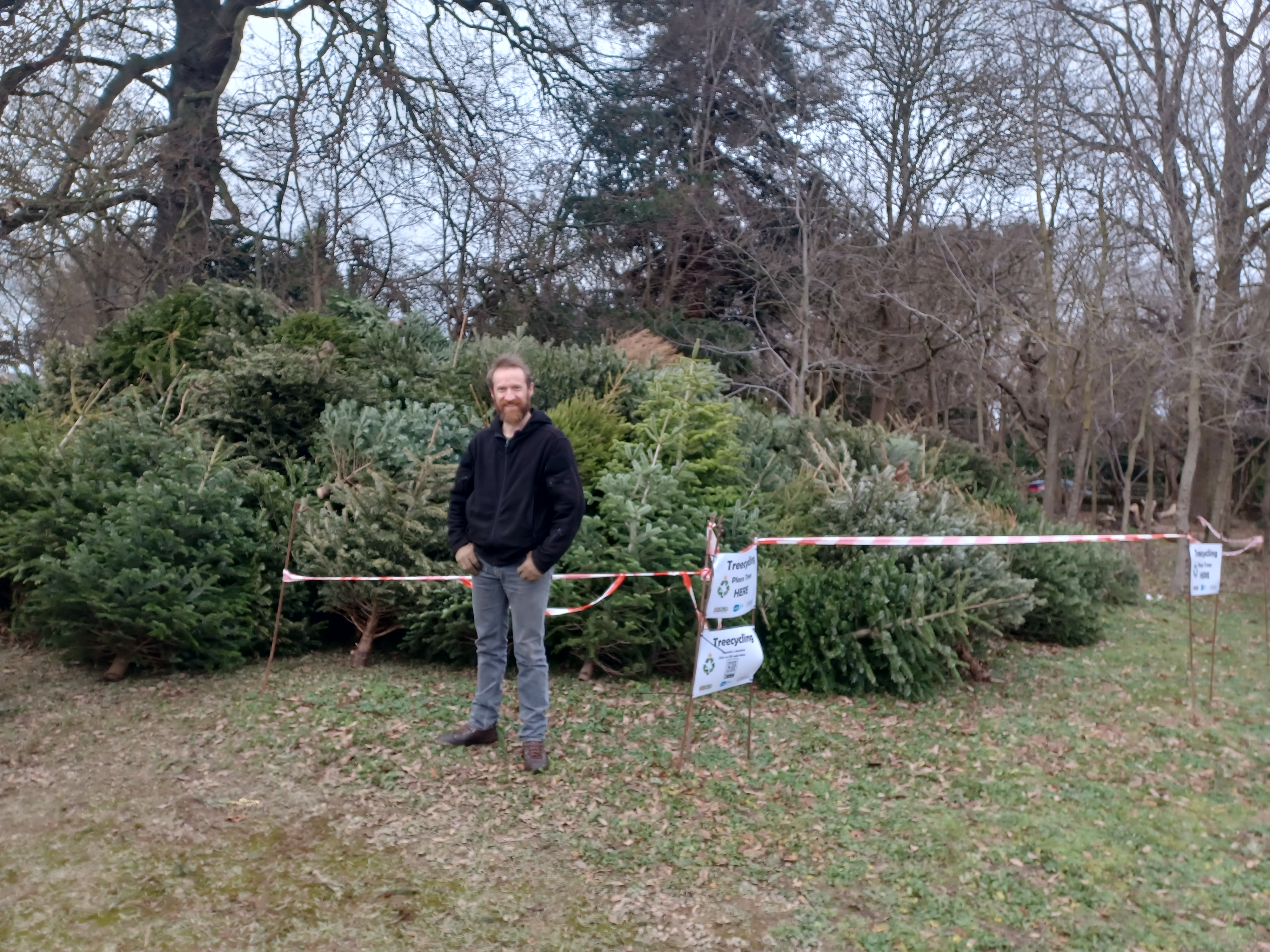 Owen McManus of Fen Pest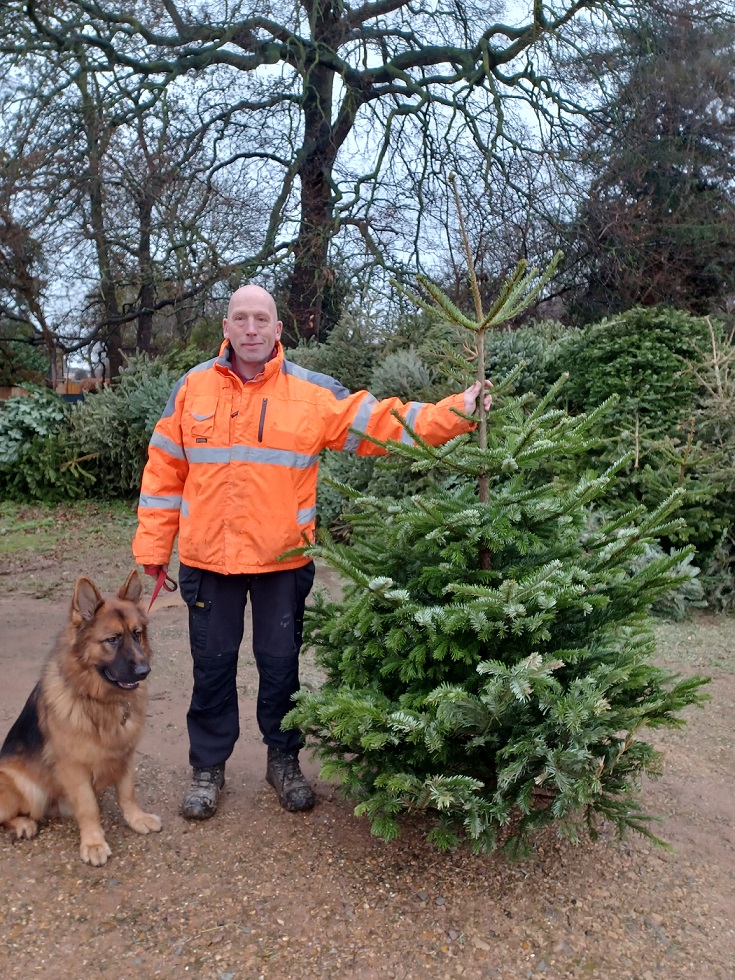 Neil Hoskin (and George) of Fence Connection