Posted on: 1st November 2021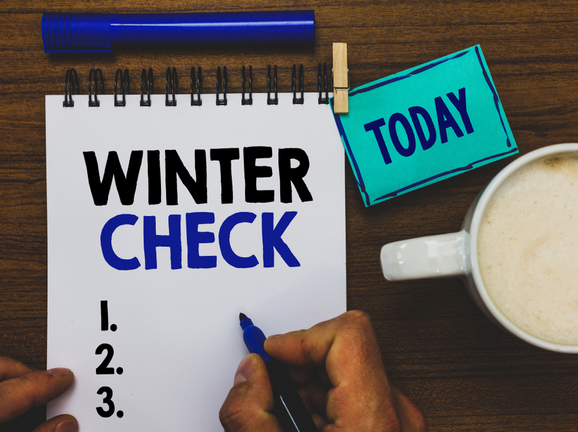 Winterproof and safeguard your property as winter sets in
AS the colder weather sets in – winter proofing your property can be kinder to the environment and your pocket.
At this time of year, the elements can take their toll on the home; we can expect gusty winds and heavy rain to play havoc when it comes to guttering, roof tiles, fences and even trees.
But the changing of the seasons is a popular time for rogue doorstep traders to avoid hibernation and inflict their own kind of winter misery on unsuspecting homeowners.
Trading Standards always advise to never accept an offer of work from cold callers who 'happen to be in your area'. They will ask for cash up front, and more often than not it will be for work which may be unnecessary. If you engage with these callers, the work may not be completed, or expensive and sub-standard.
Don't be fooled by business cards with websites and telephone numbers which look genuine. Politely take the card – if you begin to feel vulnerable or intimidated - and say you will contact them at your convenience should you need their services. Also be very wary of leaflets – do your research first by checking their contact details or ask a family member or friend to do so on your behalf.
However, there are some simple but effective ways you take steps to winter proof your home and garden, and avoid a November nightmare:
The hot weather in the summer can cause uPVC doors and windows to expand and become mis-aligned. Check to ensure that you do not have any drafts as a properly insulated home is an absolute must, especially with the increase in energy prices.
Check all external pipes for breaks, leaks, and blockages including the insulation cladding around your boiler. Blocked or leaking pipes can freeze during the cold months, then expand and burst – causing potentially expensive water damage.
Bleed your radiators. A great way to warm up your property is to bleed the radiators. This releases any trapped air, allowing hot water to fill every part of your radiator and warm the property more efficiently.
Get a boiler service. Arrange for a professional to service your boiler each year. As everyone starts to switch on or boost their central heating, the surge in gas consumption can lead to a big increase in boiler breakdowns.
Clear out your gutters. In autumn, leaves can collect in gutters and drains, leading to blocks and overflows - so it's best to clean them regularly. Consider investing in gutter leaf guards to help prevent your gutters becoming blocked in future.
So, for all those winter maintenance jobs that still need planning in before the festive season, www.safelocaltrades.com should be your first port of call. With over 70 different categories, we have a range of local professional, recommended and reliable trades from Double Glazing (uPVC) repairs, Alarms, CCTV and Security Specialists, Carpet Cleaners, Gutter Cleaning & Repairs, Plumbers (Gas & Oil), Electricians, Fencing Specialists, Roofing Specialists, Tree Surgeons – and just about anyone who can provide a service for your seasonal maintenance needs.