Posted on: 25th August 2022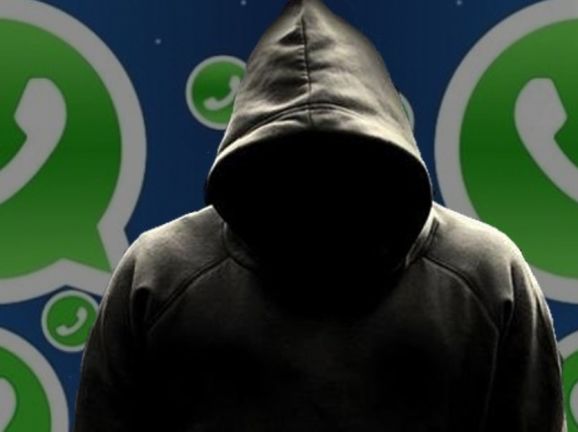 WhatsApp scams reach all time high as texting tricksters target parents
AS a parent, one of your worst nightmares is receiving a mobile phone message from your child telling you they are in trouble.
But while the instinct to help kicks in, hundreds of parents are being caught out by the current WhatsApp scam doing the rounds.
The number of WhatsApp scams has rocketed by more than 2,000% in the last 12 months, according to recent analysis by Lloyds Bank.
The latest has been dubbed the 'Mum and Dad Scam' and involves con-artists convincing parents their children are in trouble and need a cash transfer.
New data reveals this particular scam has been reported to Action Fraud 1,235 times between 3 February and 21 June this year and has cost users a total of £1.5 million – that's an average of £1,950 per victim.
Here's how it works – the scammer will typically claim to be a family member and will usually begin the conversation with "Hello Mum" or "Hello Dad".
They will say that they are texting from a new mobile number as their phone was lost or damaged and will go on to ask for money to purchase a new phone or claim that they need money urgently to pay a bill.
The criminal will supply their bank details for payment, with some coming back on multiple occasions until the victim realises they've been scammed.
Other common WhatsApp scams to look out for:
Verification code scam:
If you receive a text message with a six-digit WhatsApp code that you were not expecting, you may be a target of the scam.
It's the kind of code you would need if you were setting up a new account or logging in to your existing account on a new device.
If you have not initiated this request, you should see this message as a red flag. It could be a fraudster trying to log in to your account.
Supermarket scam:
Scammers send out fake Tesco, Asda and Marks & Spencer vouchers on WhatsApp. The messages look like they have been sent by a thoughtful friend and designed to trick you into clicking on the link to claim the voucher.
One such example is: "Hi, ASDA is giving away £250 Free Voucher to celebrate 68th anniversary, go here to get it. Enjoy and thank me later!"
But the supermarket isn't giving out any £250 vouchers at all. There are two classic signs that this is a scam: the spelling and grammar mistakes and, if you type in the URL mentioned in the offer, you will see that the page does not exist on Asda.
How to protect yourself
STOP. THINK. CALL. If a family member or friend makes an unusual request on WhatsApp or via a text message, call them via their normal number to verify.
You can report spam messages or block a sender within WhatsApp. Press and hold on the message bubble, select 'Report' and then follow the instructions. If you do not have that functionality, take a screenshot and forward the message to 7726 or email it to report@phishing.gov.uk
Never share your account's activation code (that's the six digit code you receive via SMS).
If you think you've been a victim of fraud, contact your bank immediately and report it to Action Fraud online at actionfraud.police.uk or by calling 0300 123 2040.