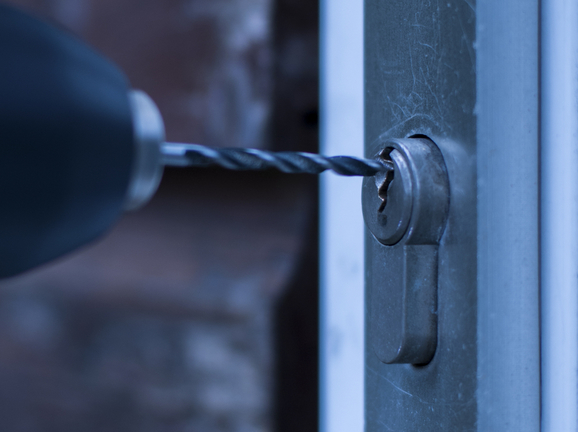 Using tried and tested professionals is the key to locking out rogue traders
IT seems that it is not only driveways, garden clearance and replacement guttering (to name a few) that are target areas for the cowboy builders and scammers.
Another trade that has fallen foul of the rogue traders is locksmiths, as highlighted on BBC One's Rip off Britain on the 10th May 2021.
The trade is unregulated which means that anyone can buy a kit and then advertise themselves as a locksmith. According to experts, the racket has reached an 'industrial scale' due to the pandemic.
According to recent surveys:
More than 800 complaints were made about rogue locksmiths over the past year
In two thirds of cases customers are being overcharged by £200 or more
In one example, a locksmith quoted a price of £49, but the final bill came to £1,604
Sadly, daily cases are being recorded from consumers with stories about unscrupulous activities by people masquerading as locksmiths; overcharging for sub-standard work, displaying threatening behaviour and even withholding key to locks that have fitted.
There are a number of red flags for spotting the scammers when hiring a locksmith, and here are a few tell-tale signs that the so-called locksmith may be far from reputable:
Calls are answered by a call centre which makes it difficult to obtain details for the locksmith doing the job. This can also mean you don't know who is doing the work as jobs are often subcontracted.
The company is ranked at or towards the top of online advertising listings. As they have paid to be there, this isn't an indication about the quality of their work.
The locksmith is vague about their experience and they may be reluctant to provide feedback about previous jobs or recommendations.
Drilling is a method of destructive entry and is only used as a last resort when all other methods haven't worked with cylinders. Many rogues start with the drill and this should ring alarm bells.
The advice on 'Rip off Britain' is that when faced with being locked out of your home, you will no doubt panic. Be wary of just using the internet as some of these rogues pay to be promoted at the top of advertising listings. They recommend that, even though you may not need a locksmith at the moment, store a number in your phone; that way if anything happens in the future, you've got a number of a reputable locksmith you can use.
Safe Local Trades would also urge homeowners to always call in the professionals – and we are lucky to have our very own reputable and vetted locksmith as a member.
Locksmith Doctor Gary Braesyde offers the key to a professional and successful solution, in more ways than one, with a motto of wanting to save our customers money – with no call-out fees and no hourly labour – just good honest pricing and always going the extra mile for customers. To be assured of the most reputable service, at the most competitive of prices, store his number 07539 154722 in your phone now in case you need it for that emergency.
Gary is now also offering a special offer – buy one and get another half price on all lock ranges. Should you wish to discuss any of your security requirements, or to read Gary's genuine customer reviews, go to http://bit.ly/Locksmith-Peterborough