Posted on: 17th November 2023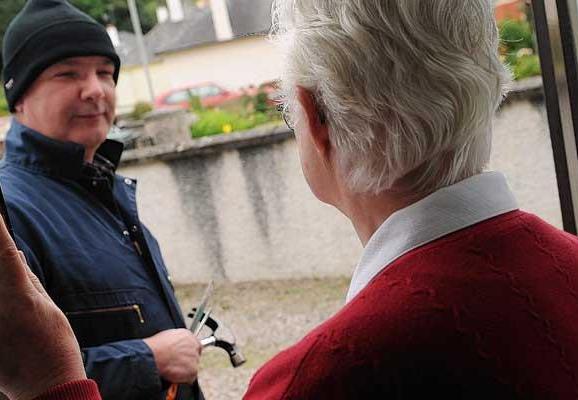 Unsuspecting residents conned by rogue tree surgeons
Local residents are being warned about a group of rogue traders operating as tree surgeons.
Safe Local Trades is warning customers to be vigilant, after being alerted to the incident by one of their members' who had in fact taken the original booking for the work.
Using the well-known phrase 'We were just working around the corner" – the scammers arrived at the new customer's home, in a vehicle with no contact details – and charged over FOUR times as much as the original legitimate quote.
When challenged by the customer – unaware that the workers who turned up were NOT from the business they had booked, the 'trader' turned aggressive and insisted on payment – leaving the customer shaken, with substandard work and severely out of pocket.
The customer's were conned out of £450 for an hour's work!
Sadly, this is not a one-off incident. Each year Trading Standards, fraud prevention organisations, and the police receive thousands of complaints about uninvited traders and a large majority of these relate to home maintenance work such as roofing, tarmacing and paving, garden and tree surgery, insulation, general building work, burglar alarms and other services.
Doorstep cold calling is not illegal; however, Trading Standards advice is to NEVER employ traders who call at your door.
The work or service offered can sometimes be unnecessary, overpriced, of a poor standard or not done at all. Typically they have no formal training to carry out the work offered and some may have links with distraction burglars.
Common reports include:
Taking a deposit and never returning to do the work
Quoting a price and then increasing the cost as the job progresses
No statutory cancellation notices (cooling off period - see below), guarantees or warranties provided
Produce poor quality work and refuse to sort out problems or finish the work
Avoiding Rogue Traders Advice:
Be cautious; if a trader knocks at your door, do not agree to on-the-spot house repairs without taking advice. Say 'no thank you' and close the door.
Be wary of special offers. They will use tactics such as 'I am only in your area today and would need to do the work now'.
Do not believe when told that guttering, roofing, gardening or paving work is in need of urgent repair – this may cause you to panic and allow the work to take place.
Don't allow anyone to pressure you into agreeing to have work carried out. If you ask them to leave and they don't, they are committing a criminal offence - contact the police on 999.
Do not make snap decisions. If you feel that any work needs carrying out on your property, take time to talk to family or neighbours before you make a decision.
Don't ever go to a bank or cash point with a trader; legitimate traders would never do this!
It is also worth noting that reputable traders – like our Safe Local Trades members – will normally issue customers with confirmation of an appointment by email or phone message before they turn up.
It is important that people have the confidence to say no to doorstep traders and take the time to think about the service being offered and know how to report an incident if they feel they have been the victim of a rogue trader. More here.