Posted on: 7th January 2021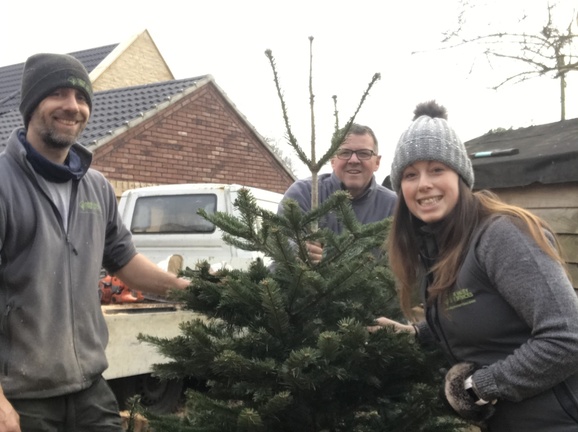 Traders branch out in tree-mendous charity effort for Sue Ryder Thorpe Hall Hospice
THE New Year is starting with a generous donation for city's Sue Ryder Thorpe Hall Hospice - thanks to Peterborough-based tree surgeons together with a little help from their trade friends.
Each year, Nene Valley Tree Services recycles real Christmas trees for the charity but feared donations could suffer this January as a knock-on effect of the pandemic.
However, following an appeal for help among the business community, the Safe Local Trades members were supported in their quest by fellow traders, and are hoping to match the £3,800 raised last year.
Lucy Stone of the Warmington-based tree surgeons said: "Due to the pandemic, we didn't have as many collection drivers this year, and the tier restrictions have stopped us from covering the large area we would have liked.
"However, following a request for volunteers, we have received some wonderful help – including from fellow Safe Local Trades members who gave up their time to travel around Peterborough collecting trees and bringing them to us to be chipped and turned into mulch, in return for a donation from the owners."
Among those lending a hand to ensure the charity does not miss out are Daniel Harrington of Be Home Smart and Derren McPartlin of DMC Plastering.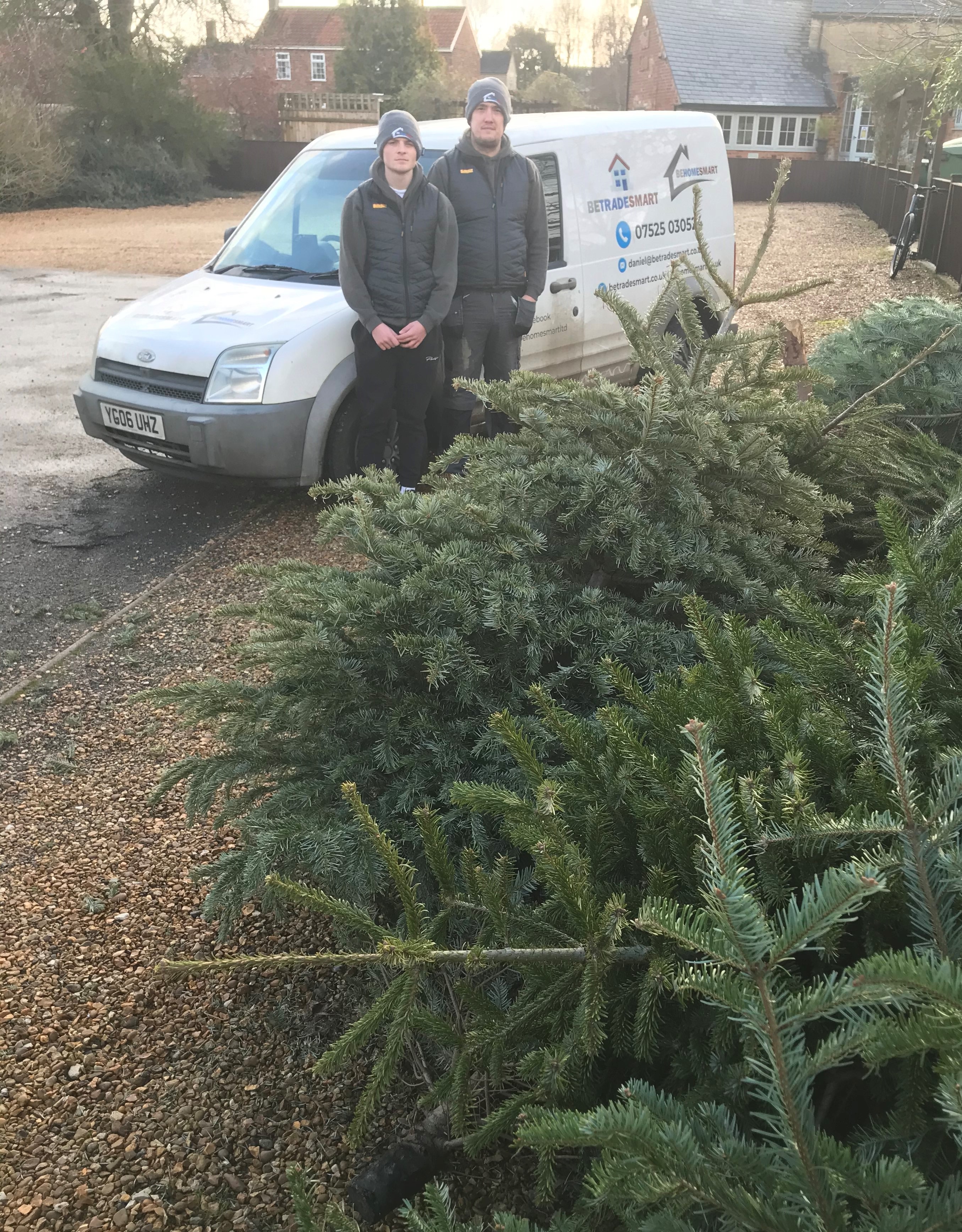 Pictured above right to left is Daniel Harrington and Kai Stanford of Be Home Smart
SLT members Signs Express have also donated printed banners free of charge to promote the incentive.
Eileen Le Voi, director of Safe Local Trades, said: "I am super proud of our members Lucy and Andy Stone of Nene Valley Tree Services going the extra mile this year for such a wonderful cause.
"Despite the challenges of the pandemic and the tier system affecting Peterborough and the surrounding area, they were determined to continue their annual great work for the charity, along with help of generous volunteers Daniel and Derren. My huge thanks to all the members that assisted in this project."
Nene Valley Tree Services will be accepting trees up until January 12. Customers can bring their tree to the Red Lion in Warmington and make a donation online at Nene Valley Tree Heros fundraising for Sue Ryder on JustGiving
Alternatively, if unable to drop off, please get in touch with Lucy Stone as a pick-up may be possible - see Request a Pickup