Posted on: 1st March 2023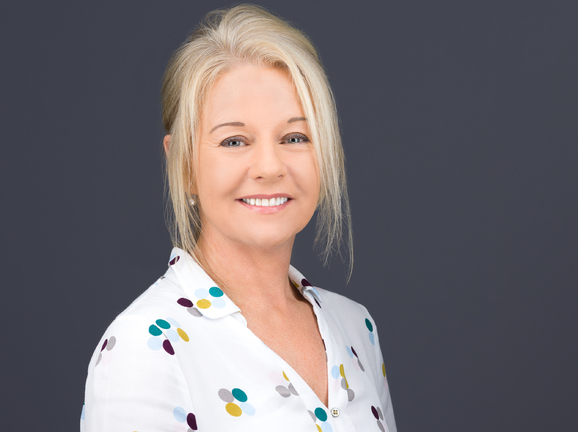 Some Q&A with Safe Local Trades owner Eileen Le Voi
Is Safe Local Trades a national company?
The biggest misconception that people have is they think we are a national company!
Having won Peterborough's Best New Business Idea in 2008, the service has, and always will be, exclusively for Peterborough and an approximate 30-mile PE postcode radius which includes St Neots. We do get calls from around the country AND overseas from adults who have older or vulnerable parents in the areas we cover and know they can trust us to look after their needs in terms of getting them a safe trader.
Safe Local Trades has also been Highly Commended for Contribution to the Community in the Telegraph Business Awards. For me, it is all about 'keeping it local'.
Why did you set up Safe Local Trades?
I felt passionate about providing consumers with a one-stop shop where they can access a register of vetted and approved tradespeople, thereby protecting them from rogues and cowboys. In addition, I am delighted to say that our tried and tested traders have helped to avert misery for some vulnerable customers, targeted by rogue traders, on many occasions.
Why would I choose Safe Local Trades over similar national companies?
There are several key aspects to Safe Local Trades that makes us unique. Firstly, we always want to ensure that all our members are honest and reputable local tradespeople that do a good job for a fair price.
Since 2008, each individual is interviewed by me in person, followed by a stringent vetting process which includes a DBS check. It is critical that they are prepared to adhere to our Service Charter and are monitored on an ongoing basis, thereby giving customers complete peace of mind.
Secondly, as well as our work with the trades, much effort is placed on safeguarding the more vulnerable people in our communities by working personally and directly with other caring and concerned parties in the 'local' community such as local authorities, Cambridgeshire Neighbourhood Watch, Cambs Police Crime Prevention, Age UK, The Bobby Scheme, Disability Peterborough, Care Network, CAPASP (Cambridgeshire & Peterborough Against Scams Partnership) and many more.
How do I locate the right tradesperson for my job?
Simply visit our website www.safelocaltrades.com and search for the trade in the drop-down box and then enter your postcode. This will give you instant access to the traders in that particular category along with information on how to contact them with your enquiry as well as the chance to view their profile and reviews.
With over 65 different trades and over 17,000 reviews, Safe Local Trades has more trusted members in more trades and services across the PE postcode area than any other service, including the national companies.
To see what some of your neighbours think about the service, see https://www.safelocaltrades.com/consumers/testimonials
Should you require any assistance, you can also call us on 01733 530019. Don't forget to follow and like us on our social media channels Twitter, Facebook and Instagram.