Posted on: 15th November 2022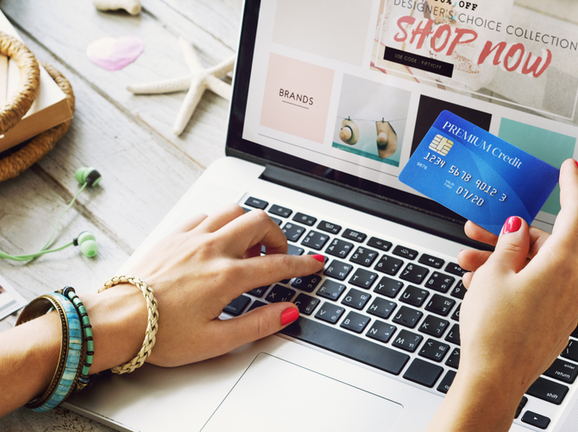 Shoppers urged to be extra vigilant as Black Friday draws near
WITH one of the biggest shopping days of the year coming up on Friday November 25th – millions of shoppers will be looking to bag a bargain.
Black Friday is a major retail event, particularly for online shopping, and therefore is the perfect opportunity for scammers to target potential victims.
Scam online shopping bargains which were 'too good to be true' cost shoppers £15.4 million over the Christmas period last year, according to figures from Action Fraud.
With the rising cost of living, saving money is as important to consumers as it has ever been. The following provides advice to help you and your family protect your cash, in addition to some tips on spotting a scam:
If you're making a purchase from a website or person you don't know and trust, carry out some research first. Read reviews or check the seller's feedback before going ahead.
Use a payment method that offers buyer protection, such as a credit card if you have one, as most major credit card providers will help you get your money back if the item is faulty or damaged, or if it never arrives.
Take care with links in emails and texts. Some of the emails or texts you receive about amazing offers may contain links to fake websites, designed to steal your money and personal details. Not all links are bad, but it's good practice to check by typing the shop's website address manually into the address bar of your browser or find the website through your search engine (e.g., Google, Bing).
Make sure you have a strong password for your email. Criminals can use your email to access other online accounts, such as those you use for online shopping. You should also enable two-factor authentication (2FA), where possible, which gives your online account additional protection by double checking that you really are the person you claim to be, when logging in.
Keep your devices up to date. Make sure you install the latest software and app updates. These usually contain important security updates that can protect you against fraud and identity theft.
And before you click 'buy', here are some of the most popular scams to look out for:
Order confirmation. These emails will claim that an order has been confirmed but won't actually tell you what the order is. Instead, you'll be encouraged to click on a link to find out. If you do, you will then be directed to a page that looks just like the retailer's site, but it'll be fraudsters who will receive your personal information if you have inputted it anywhere.
Fake invoices. A fake invoice from a scammer claims that your payment hasn't been received. It will then ask you to re-enter your bank details or a request from someone on PayPal asking for payment. If you receive one of these invoices unexpectedly, regardless of whether you think you have tried to purchase, make sure you read through the information carefully and compare it against your most recent bank statement.
Billing error. Often, scammers will email shoppers saying their billing information is incorrect, and that they need to change them immediately, or they will lose out on an order. Usually, when there is a sense of urgency, that's when you should be suspicious, as they hope to draw you into entering your bank details into a fake website that they've made to look like the real deal.
When things go wrong:
We all make mistakes and these days the scams can be incredibly convincing.
If you think you may have been taken in by a bogus website, you should first, take a note of the website's address, then close down your internet browser. Then report the details online to Action Fraud (or call 0300 123 2040) and contact your bank to seek advice.
Whether you've been a victim of fraud will depend on how much information you've provided to the website. So keep an eye on bank transactions, if you can. Contact your bank immediately about anything that you don't recognise, even small amounts.