Posted on: 20th August 2020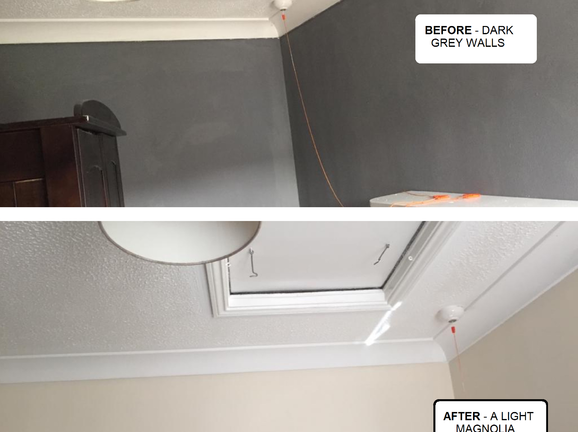 Safe Local Trades members going the extra mile
In these uncertain times, there are many people who go the extra mile to help others in need – and Safe Local Trades members are no exception!
Answering an appeal for assistance from Disability Peterborough, decorator Brad Jenkins of Superior Decor by Brad Jenkins came to the aid of a local resident who was having difficulties in painting his home.
Despite only having a very small budget to work with, Brad and his dad pulled out all the stops to ensure that the resident – Mr Houghton – received the desired makeover to his living room, hall and bedroom.
Brad and Kevin who donated some of the paint and Kevin's time for free, were able to transform Mr Houghton's dark grey walls with a fresh new covering of magnolia, which he was delighted with.
Safe Local Trades director Eileen Le Voi said: "We have some incredibly generous members, and Brad is case in point. He and his dad Kevin carried out this project on behalf of Mr Houghton, who was in desperate need of the work to brighten up his home, by giving their time for free and supplementing the cost of the work from their own pockets.
"The success of Safe Local Trades is due in the main to the fantastic members we have on our register; all reliable, professional and recommended to offer customers peace of mind. We have over 15,500 genuine reviews on our website therefore consumers can make an informed decision on who to contact when looking for someone to carry out work at the property."
To search for a vetted and trusted member, go to www.safelocaltrades.com