Posted on: 1st September 2018
New 'call blocking' initiative helps to silence nuisance callers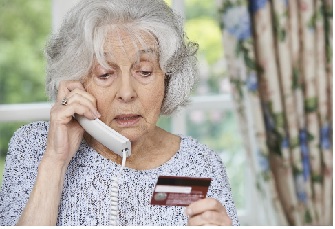 YOU'RE just about to sit down to your favourite soap or are in the middle of cooking dinner or bathing the kids, the phone rings - and it's one of THOSE calls.
It is estimated that around 30 million nuisance calls are made each week.
However, many of these are made not just by cold callers, but by scammers; bringing misery to some of the most vulnerable members of our community, such as those living alone or with dementia.
At Safe Local Trades, we echo the concerns of groups like the recently formed Cambs Against Scams Partnership and the nationwide Friends Against Scams initiative - which recognise the harm done by fraudsters; not only those who dupe their victims to part with their cash, but who also feel threatened and helpless against the callers.
In 2016, a grant of £500,000 was made to National Trading Standards Scams Team (NTS Scams Team) to provide telephone call blocking technology to people who are bombarded by scam and nuisance calls, and are most vulnerable to losing money to these callers. Initially, the focus was on providing call blocking units to people living with dementia.
There are an estimated 850,000 people with dementia in the UK, with numbers set to rise to over one million by 2025. The project has been a great success, with the units blocking 99 per cent of scam and nuisance calls received and making dramatic improvements to users' wellbeing.
And equally as important, the results saw a 97 per cent reduction in users losing money at the hands of scammers, and 85 per cent reduction in users feeling helpless to stop th
Friends Against Scams is a NTS Scams Team initiative, which aims to protect and prevent people from becoming victims of scams by empowering communities to "Take a Stand Against Scams".e calls and an 85 per cent reduction in the number of users who were worried by these calls.
Friends Against Scams has been created to tackle the lack of scams awareness by providing information about scams and those who fall victim to them. This information enables communities and organisations to understand scams, talk about scams and cascade messages throughout communities about scams prevention and protection.
FAS encourages communities and organisations to take the knowledge learnt and turn it into action. Anybody can join Friends Against Scams and make a difference in their own way.
To find out more visit www.friendsagainstscams.org.uk and be #scamaware with advice from Cambs County Council https://www.cambridgeshire.gov.uk/news/community-protection-team-says-be-scamaware-and-take-a-stand-against-scams/