Posted on: 1st September 2016
Is your boiler ready for Winter?
Time to get prepared for the big boiler switch on – winter's on the way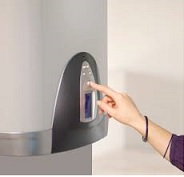 SEPTEMBER – late summer or early autumn?
Whatever your take on it – it's the perfect month to get your boiler checked and serviced before winter kicks in.
The days might be warm, but the nights are already turning a bit chilly.
With most people 'hanging out' until October to turn on their boilers after the summer months, it is essential that you use the next few weeks to ensure your boiler gets the professional once over.
Your boiler has been working throughout the year giving you all the hot water you require, and as we are about to enter the autumn and winter months when your boiler will also be providing your home with heat and taking on an additional workload – it's time to get in touch with the experts.
Safe Local Trades is happy to be your first port of call – with recommended gas/oil, boiler and central heating plumbers and engineers all over the PE area.
So, for peace of mind and to avoid the misery of a boiler breakdown this winter, what should you do to prepare your central heating for the cold weather?
Annual boiler services
The weeks leading up to winter are the best times for boiler services and safety checks; months of disuse can create problems in gas appliances, and these problems can lead to central heating system failures when the appliance begins operating in winter.
The best way to nip boiler faults in the bud is to arrange a boiler service. If you can get your boiler serviced before the winter strikes, you can identify and resolve any problems swiftly. The last thing you want is to have no central heating or hot water on a freezing winter morning! Visit www.safelocaltrades.com to find a recommended engineer in your area.
Insulate your pipes
When the weather drops below zero, standing water in your pipes can freeze, which can block up your plumbing system. As water expands when it turns into ice, frozen pipes are also particularly likely to rupture and break. Pipe insulation is a simple, cost-effective solution to this problem.
Check your radiators
The approach of winter is also a good time to bleed radiators. This will ensure that your central heating operates efficiently – if there is air trapped in the radiator, then it will not warm up as well as it would if it was full of water, and might not even properly warm up at all.
Test it in the autumn
British households typically switch their central heating on in October. You may not realise that a fault has developed in your boiler until you turn it on just before winter, and by this point, all the reputable plumbers may be extremely busy.
Visit www.safelocaltrades.com for a comprehensive list of reliable and recommended tradespeople in your area or call us on 01733 530019.