Posted on: 29th February 2020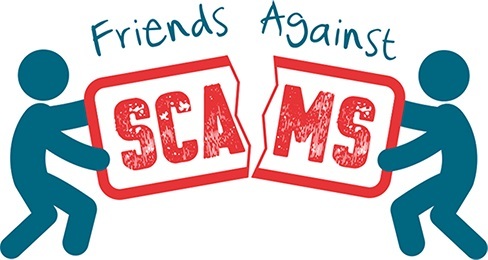 How you can join the fight in the war against scammers
IT will come as no surprise that fraud is the most commonly experienced crime in the UK, with costs to the economy and individual victims running into billions of pounds. In January 2020 alone, 88K was lost to Courier Fraud in Cambridgeshire with much more lost across other different types of frauds, including Romance Fraud.
The impact of fraud, scams and related offences can be devastating; ranging from unaffordable personal losses suffered by vulnerable victims to impacting the ability of organisations to stay in business.
Data breaches continue to be a key enabler of fraud, with personal and financial information obtained in a breach which is then used to commit frauds affecting individuals, the private and public sectors alike.
Scammers are becoming more and more sophisticated in their methods; often posing as police, banking or government bodies in attempts to promote an authoritative approach.
However, there are many agencies working harder than ever to stamp out the scammers - including Friends Against Scams; an initiative which empowers members of the public to join the fight on fraud and become a Scam Champion.
Friends Against Scams is a National Trading Standards Scams Team initiative that aims to protect and prevent people from becoming victims of scams.
The county-wide initiative is the Cambridgeshire and Peterborough Against Scams Partnership (CAPASP) who are committed to working towards stamping out scams; from postal and online fraud to telephone scams and doorstep rogue traders.
And it is easy to get involved. The first step is to take the Friends Against Scams online learning at https://www.friendsagainstscams.org.uk/elearning/Cambridgeshire You could then become a Scams Champion, gaining all the information and resources you need to help spread the word – see https://www.friendsagainstscams.org.uk/become-a-scamchampion
Did you know?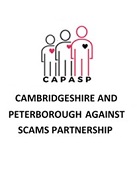 Scams cost the UK economy between £5-10 billion a year
53 per cent of people over 65 have been targeted by scams
Only five per cent of scams are reported
The average scam victim has lost over £3,000
You are twice as likely to fall victim to fraud than any other type of crime
On a national level, Action Fraud works to inform and empower members of the public about the latest scams, and also offers a fraud reporting service.
If you think you or a loved one may have been the victim of a scam, report it .To find out how you can sign up for the fight against fraud, and read some tips on spotting a scam, go to www.friendsagainstscams.org.uk