Posted on: 1st September 2021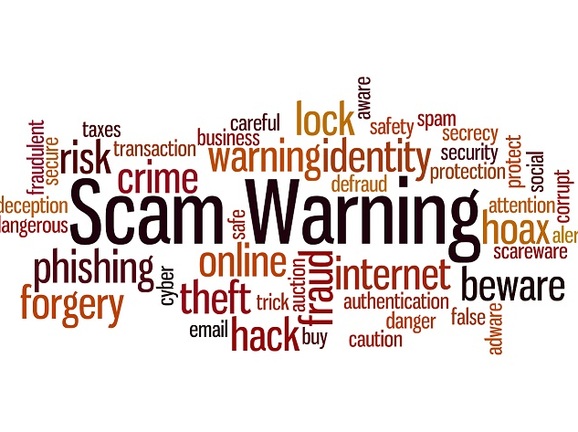 How to get scam savvy this September in less than 10 minutes
WHEN it comes to fighting fraud, there is a free and easy way to help stamp out scammers.
Safe Local Trades are proud to be working in partnership with the Cambridgeshire and Peterborough Against Scams Partner (CAPASP).
CAPASP is a county-wide partnership of public, private and voluntary sector organisations committed to working together to stop scams and doorstep crime across the county.
This is something that Safe Local Trades has also been championing for over a decade.
Scams are fraud and fraud is a crime – and it may come as no surprise to know that criminals have used the Covid-19 pandemic to target victims online, email or via text; mainly through impersonation scams, romance fraud and investment scams.
Parcel fraud, HMRC, NHS Test & Trace, vaccination, ticket fraud, social media investment fund scams and attempts to dupe Tax Credits customers are among the top set of sophisticated schemes.
Each year, scams cost the UK economy between £5bn-£10bn. In addition to the financial impact, scams can have a severe emotional and psychological impact upon victims.
While anyone, irrespective of age, gender, education or economic background, can be a victim of a scam, these crimes are experienced particularly by people in our communities who are vulnerable for a variety of reasons, including poverty, isolation, frailty, disability and cognitive impairment, and by those who have been targeted specifically by organised, predatory criminals.
You may have been a victim of a scam or attempted fraud yourself.
By sharing knowledge and developing solutions together, here is how YOU can help.
It is really easy to become a Friend Against Scams just by attending a short online awareness session.
In just eight minutes; you will be guided through:
Types of scams
How to spot a scam victim
Spotting the signs of a scam
Helping family and friends
Reporting and advice
Becoming a supporter costs nothing yet brings huge rewards; and you may be helping a family member, friend or neighbour from becoming the next victim.
Local councils, community groups, charities, businesses, schools, housing associations and other organisations or individuals can become supporters. You will receive useful information from CAPASP to share with your community. This includes information on the latest scams, or new funding opportunities, for example.
Supporters also have access to resources such as posters and leaflets. These include general information on scams and details of local support.
The online training, resources and more information can be found at https://bit.ly/scam-training