Posted on: 1st August 2018
How to avoid the post-holiday burglary blues or a domestic drama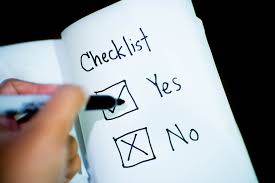 WHETHER you've booked a week or two in the sun or have planned a short family break – don't forget to add home security and property protection to your checklist.
We can all greatly reduce the risk of burglary by taking a few simple security measures to help make our home less attractive to thieves.
Before you go on holiday:
Cancel milk and newspaper deliveries
Set up automatic timer switches to turn your lights on when it gets dark
Register for the Royal Mail's 'keepsake' service
Cut front and back lawns and trim back plants
Don't discuss holiday plans on social media
Ask a trusted neighbour to watch over your home whilst you're away
Ensure all windows and doors, gates, garages and sheds are locked
Keep items that could be used to break into your property such as ladders, tools and wheelie bins stored safely away
If you are considering installing or upgrading any CCTV security / lighting or alarm systems – or even changing the locks – Safe Local Trades has many reputable traders who can help across the PE postcode areas.
However, as well as protecting your property from burglars, it is also worth giving some thought to preventing domestic dramas whilst you're away.
Research has shown that around 25 per cent of Brits have come back from their holiday to a home emergency, with water leaks the most common problem by those who have been faced with an unexpected disaster.
Boiler breakdowns, pest infestations, and appliance breakdowns are among some of the other unwanted home-coming dramas.
Turning off the water supply at the stopcock, switching off the boiler and unplugging all electrical items before going away are sound preventative measures.
However, if you are unfortunate enough to come home to face the holiday blues because of household crisis, Safe Local Trades has recommended professionals from electricians, bug busters, plumbers and many more at www.safelocaltrades.com