Posted on: 19th June 2019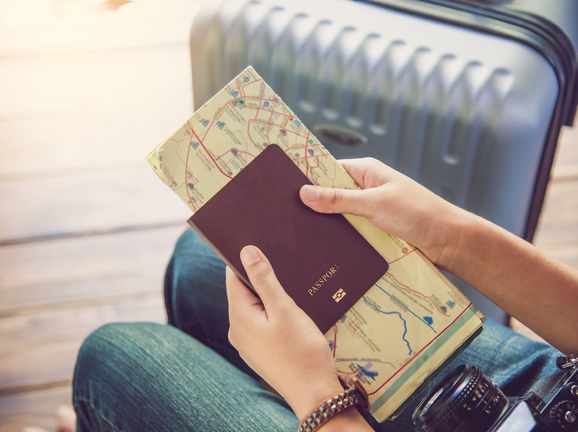 How to avoid summer fraud and the post-holiday burglar blues
Whether you've already booked a week in the sun, are planning a short family break – or have yet to grab a last-minute getaway – don't get caught up in the holiday blues this summer.
Holiday security is as important to add to your checklist as the usual 'money, tickets, passport' mantra.
And there is plenty to consider; last year, holiday scamming accounted for around £7 million being 'stolen' from holiday makers, according to research - with more than 5,000 people the victims of holiday booking fraud.
Travel association ABTA said victims lost an average of £1,380 each, having bought bogus airline tickets, accommodation or organised tours.
It said fraudsters were using increasingly sophisticated methods to target people looking for good deals.
More than half (53%) of the crimes related to the sale of airline tickets, with scammers particularly targeting people visiting family and friends in Africa and the Indian subcontinent.
One in four cases involved accommodation, such as payments to stay in upmarket villas which are either fictitious or are being offered without the owner's knowledge. Spain and France were among the destinations most commonly affected.
Before you click to confirm payment, here are some tips from ABTA, Action Fraud and Get Safe Online:
Check the booking agent's web address is legitimate and has not been altered by slight changes to a domain name - such as going from '.co.uk' to '.org'
Don't just rely on one review - do a thorough online search to check the company's credentials
Check whether the company is a member of a recognised trade body such as ABTA
Wherever possible, pay by credit card and be wary about paying directly into a private individual's bank account
Study receipts, invoices as well as terms and conditions
If something sounds too good to be true, it probably is.
We can also greatly reduce the risk of burglary whilst away; a dark home in the evenings and uncollected mail is a sign to burglars that no one is home.
Also remember, before you go on holiday:
Set up automatic timer switches to turn your lights on when it gets dark
Register for the Royal Mail's 'keepsake' service
Move valuable items out of view of windows
Cut front and back lawns and trim back plants
Don't discuss holiday plans on social media
Ask a trusted neighbour to watch over your home whilst you're away
If you are considering installing or upgrading any CCTV security / lighting or alarm systems – or even changing the locks – Safe Local Trades & Services has many reputable traders who can help.