Posted on: 30th September 2020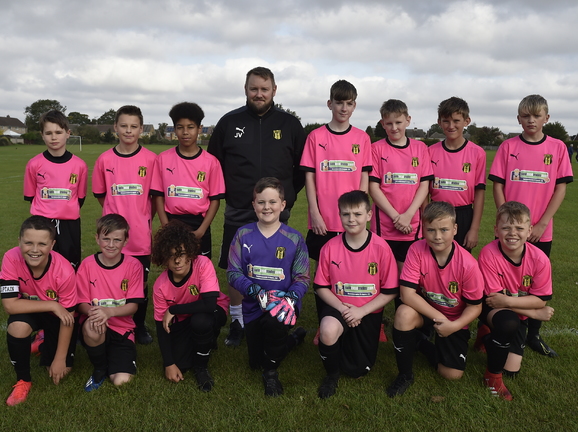 Grassroots football receives a boost from Safe Local Trades
GRASS roots football has kicked off once more – following months of lockdown which forced teams to abandon the end of last season.
However, Safe Local Trades is again delighted to be supporting Crowland Juniors FC, sponsoring the Under13s team for the season with this brilliantly bright pink away shirt.
As well as really looking the part when Sunday mornings are dank and dingy during the winter months, the Safe Local Trades name and logo will travel with the team locally around Peterborough, Stamford and Spalding – helping to spread the word about the service.
Crowland U13s manager Jay Vernalls said he is delighted that Safe Local Trades is again backing the team through sponsorship; after what have been a difficult few months.
"Lockdown and social distancing has meant that we have all lost so much time being out on the pitch and are thankful not only to get back to training and playing, while adhering to all the restrictions, but to Safe Local Trades for their sponsorship which has given a lift to us all.
"Grass roots football not only provides a fantastic opportunity for youngsters to keep active and play a sport they love; but being outdoors and socialising is crucial to mental health and wellbeing."
(Photo courtesy of David Lowndes / Peterborough Today)