Posted on: 5th February 2021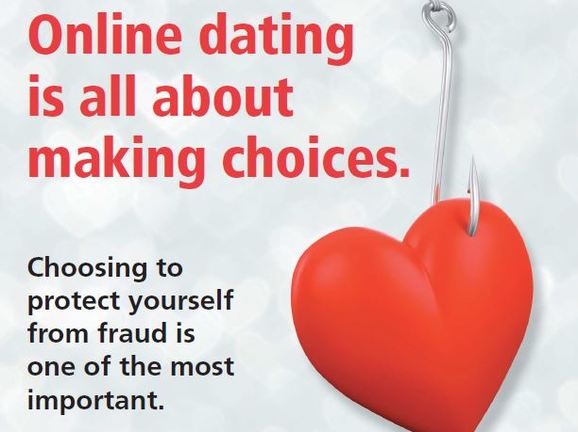 Give romance scammers the elbow as Valentine season approaches
WITH the pandemic making it more and more difficult for lockdown lonely hearts to meet potential partners face to face – rogue romancers are looking to steal more than just their affections.
The restrictions and Stay At Home message continue to force many people to feel more isolated, turning to dating apps to find love or companionship.
It's no suprise that user interaction on dating apps has soared over the past 10 months, and withFebruary the season of love and romance – it is also a key date for fraudsters to step up their scams.
Last year, UK victims of online romance fraud were conned out of more than an estimated £63 million by love rats posing as potential partners by using a fake profile and building what feels like a loving relationship. These people are experts at grooming their victims and their end-game is always about how much money they can extract.
Some seven million UK residents are believed to be registered on dating sites, with Tinder taking the lion's share of the market when it comes to online dating apps. At the end of March 2020, Tinder reported a record 3 billion "swipes" in a single day.
There are a few simple steps to keep yourself, and your loved ones, safe:
D - Don't rush into an online relationship. Get to know the person, not the profile, ensuring you ask plenty of questions and it is paramount that you meet virtually in person via video chat to ensure those you are connecting with are genuine.
A - Analyse their profile. Protect yourself by confirming their identity. Check the person is genuine by putting the following into your search engine: their name, profile picture (by simply using a reverse image search) and any repeatedly used phrases, along with the term 'dating scam'.
T - Talk to your friends and family. Be wary of anyone who tells you not to tell others about them. Romance fraud involves grooming over a long period of time. Alienating a victim from their friends and family can make up part of that process.
E - Evade scams. Never send money or share your bank details with someone you've only met online.
S - Stay on the dating site messenger service. Fraudsters will often encourage their victims to use different communications channels that are often undetectable e.g., email or WhatsApp.
Remember, don't let your heart rule your head and, if you have not met in person or via a video chat, never:
Send any money
Purchase and send the codes on gift cards
Transfer money on their behalf
Take a loan out for them
Allow them access to your bank account
Invest your own money on their behalf or on their advice
Provide copies of your personal documents such as passports or driving licences
"Hold" money on their behalf (which is typically stolen)
If you think you are a victim of romance fraud, contact Action Fraud on 0300 123 2040. For more information on this and other types of fraud, visit www.actionfraud.police.uk