Posted on: 1st October 2021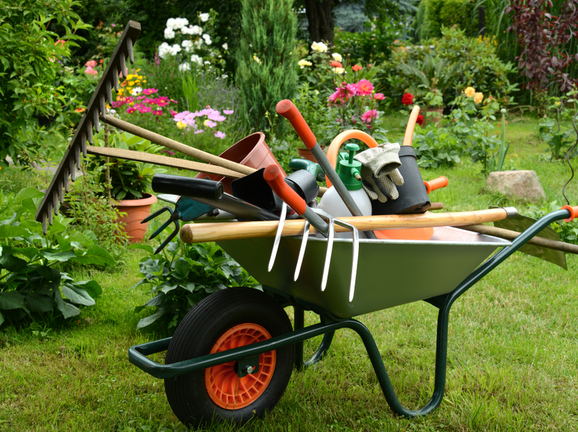 Gardeners – can you help meet demand for vulnerable customers?
WINTER – as the leaves have fallen and there is a distinctive nip in the air, let's remember that there are still MANY jobs still to be done in the garden.
From tidying perennials, laying new lawns and planting shrubs to planting spring flowering bulbs and composting fallen leaves; these are all tasks which will no doubt be on the gardening agenda.
However, if you are physically unable or not confident enough to carry out the jobs yourself, this is where our Safe Local Trades tried and tested members – our green fingered gurus – bring their expertise to their many customers.
As well as our work with the trades, much effort is placed on safeguarding the more vulnerable people in our communities by working personally and directly with other caring and concerned parties in the 'local' community such as Peterborough and Cambridgeshire Age UK, The Bobby Scheme, Disability Peterborough, Care Network, CAPASP (Cambridgeshire & Peterborough Against Scams Partnership) and many more.
Amid fears that vulnerable residents could fall foul of green-fingered scammers, our partners rely on Peterborough-based Safe Local Trades for recommendations they can pass to their clients. Trusting our register since 2008, Safe Local Trades is the only local register where all members are stringently vetted, criminal record checked and monitored.
We know that our older customers WANT to do the gardening themselves but for whatever reason are unable to. We and our members understand that these customers treasure their gardens and want the same care and attention given to their plants and green spaces as they would give themselves. Our members can deliver a professional service while understanding the client's needs and concerns, giving care and attention to pruning plants and shrubs.
We are desperately frustrated and saddened that we don't have enough gardeners to cope with the garden maintenance requests - we want to do everything that we can to help our partners and customers. Year on year, we continue to see the demand for this service increase.
It is a sad fact that there are still many rogue traders operating in and around the county, who simply knock on doors touting for work – with tree cutting among the most popular jobs offered – and we want this to stop.
Meeting demand is the issue we currently face, so you offer garden maintenance services and would like to consider joining Safe Local Trades alongside our existing members, we would love to hear from you – please visit www.safelocaltrades.com/become-a-member
Or, perhaps you have a passion for plants and love gardening; have a sound horticultural knowledge and are thinking of setting up your own business, just like member Helen Yeeles (testimonial at https://www.safelocaltrades.com/traders/testimonials) who quickly filled up her order books after starting her own business.