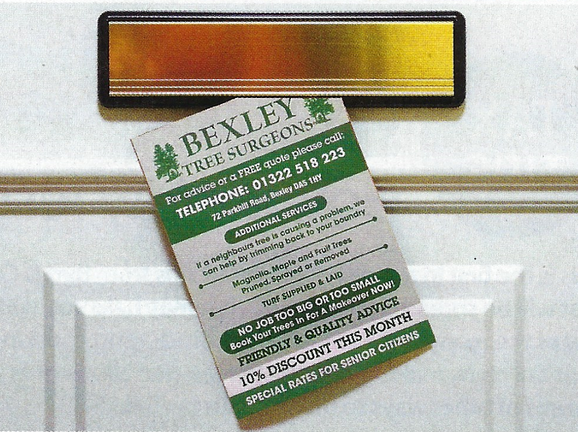 Don't get caught out by the letterbox fraudsters
IMAGINE the scene – summer is just around the corner, lockdown continues to ease and you are ready to welcome friends and family for some alfresco dining or a garden gathering.
But some of your property's exterior is looking a little tired, your outdoor space needs some TLC and you have good intentions of getting someone in for the job before welcoming visitors back into your home.
And then, as luck would have it, a leaflet drops through your door with details of that landscaper, driveway professional or guttering replacement company you have been looking for.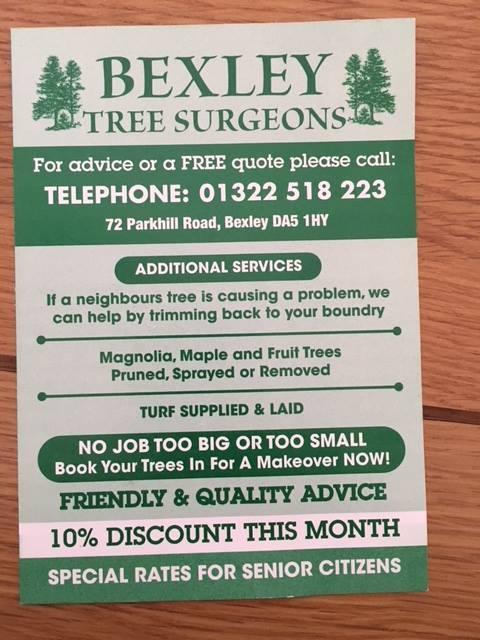 However, all may not be as it seems. While many companies who leaflet drop are genuine, there are many rogue traders who use this method of advertising and their leaflets are getting very sophisticated. In fact, some are printing leaflets and including details of genuine companies to make themselves look honest and reputable. The leaflet shown here, which was shared by the police, is a genuine company but the phone number was fake and was redirected to a mobile number. The victims of this particular leaflet were mostly elderly, lured by the 'special rates'.
The police across Cambridgeshire and other areas are aware of many leaflets that have been dropped through letterboxes by rogues.
If someone does post a leaflet through your door, never hand over any money until you have a written quote and have checked that the tradesperson and company are genuine. It is also advisable to always get three quotes prior to getting work carried out.
Whatever the job – big or small – don't be tempted to give the work to someone who cold calls you at your home, claiming to be 'carrying out similar work in the area', either with or without a leaflet.
Remember:
Don't be talked into something on the spur of the moment
Don't take their word for it when they tell you urgent work or repairs need doing
Never hand over any cash as a deposit for work which they say they will return to carry out
Feel free to ask to see their credentials and /or examples of their work
Always ask them politely to leave if you feel uncomfortable with their approach
If you are in the market for a new driveway or patio or are dreaming of a new lawn or garden for the summer – then always use a reputable tradesperson. The door knocking scams of cowboy landscapers and other outdoor trades are becoming more and more common, and their patter and false leaflets are more sophisticated.
No reputable tradesperson will come knocking on your door 'touting' for business.
If you would like to find a reputable and recommended tradesperson in your area visit www.safelocaltrades.com AND if you are suspicious of a leaflet – accept it politely without committing yourself to anything and then do your research.