Posted on: 22nd March 2022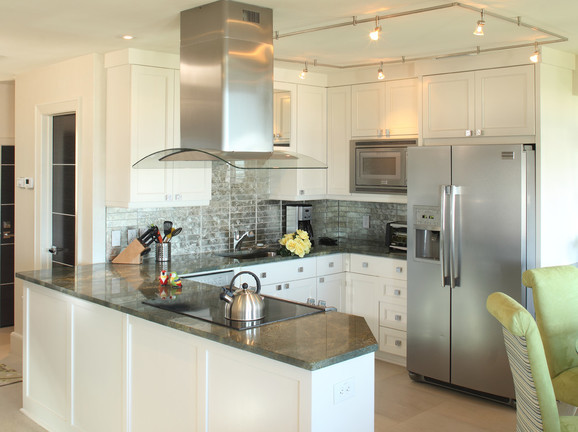 Don't crack under the pressure of DIY dramas this Easter
As Easter approaches, thoughts often turn to the Bank Holiday Weekend and making time for all those odd jobs around the home and garden.
According to research, 2021 was a bumper year for home improvements, largely fuelled by the amount of extra time we spent in our homes due to lockdowns.
However, far from being a fad – UK homeowners are set to continue their quest for perfection when it comes to sprucing up their property – from the popular bathroom and kitchen projects to splashing out on cosmetic changes throughout the house.
The suggestion from independent inspection body, RISA, is that UK homeowners are currently set to spend a massive £40.2 billon on making improvements to their property this year.
The findings revealed that:
66 per cent admit there are things about their home that would like to change.
41 per cent of people plan to make changes to their property this year.
Of those looking to make improvements, over half (52 per cent) say giving their home a fresh lick of paint or replacing their carpets are a priority.
Renovating the kitchen is in top spot for 34 per cent while 31 per cent plan to renovate their bathroom.
As well as the more aesthetic changes, many people are looking to make their home more energy efficient as well as increasing their living space through loft renovations or extension.
However, it is worth remembering that many home improvement projects may require the services of a trade professional if enthusiastic DIYers don't have the correct tools, confidence or skills to carry out that all-important job.
According to RoSPA (The Royal Society for the Prevention of Accidents) injuries from tools and machinery are estimated to account for 87,000 of the 220,000 DIY enthusiasts turning up at hospital each year.
Ladder and stepladder accidents send 41,000 people to hospital annually - often resulting in some of the most serious injuries and even death when people fall from high up.
Splinters, grit, dust, dirt and other particles result in another 60,000 people seeking treatment in casualty.
Common DIY accidents include cuts from knives while cutting cable and carpets, slips with saws when cutting wood, paint dripping into eyes from ceilings and slabs falling onto hands and feet.
For full list of tried and tested trades in your chosen area, visit www.safelocaltrades.com
Top 10 home improvements of 2022 - according to RISA research
Cosmetic changes (i.e., fresh paint, new carpets) (52%)
Renovate the kitchen (34%)
Renovate the bathroom (31%)
Upgrade, change or replace doors (22%)
Improvements that improve the energy efficiency of my home (22%)
Improvements that add value to my home (22%)
Build an extension (15%)
Upgrade, change or replace windows (14%)
Renovate the loft (14%)
Install a new boiler (13%)