Posted on: 25th April 2019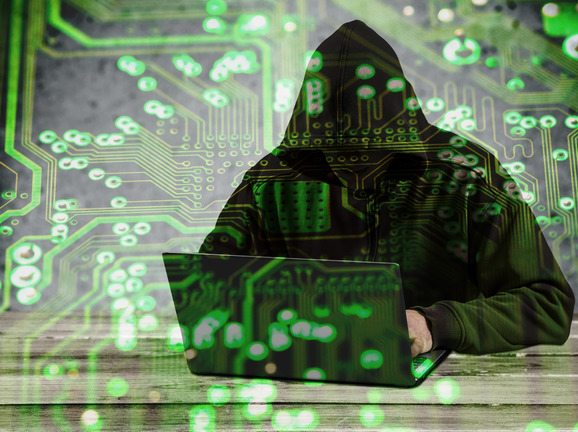 Cybercrime – don't fall foul of the on-line fraudsters
CYBERCRIME has reached epidemic levels in the UK – with police reporting that more than £190,000 a day is lost by victims.
The hacking of social media and email accounts is rife, and according to Action Fraud (which is run by the City of London Police) £34.6 million was reported to be stolen from victims between April and September 2018; an increase of almost a quarter (24%) on the previous six months.
Over 13,000 people in the UK reported cyber-crimes over the six months, with more than 5,000 of those having had their social media or email accounts hacked – costing victims £14.8 million.
Closer to home, an initiative to crackdown on scammers across Cambridgeshire and Peterborough, and aim to make the county scam-free, is gaining momentum.
Safe Local Trades is delighted to be supporting the Cambridgeshire and Peterborough Against Scams Partnership (CAPASP), which includes Cambridgeshire Constabulary, Police and Crime Commissioner Jason Ablewhite, Cambridgeshire County Council and Peterborough City Council.
CAPASP is committed to working towards stamping out scams; from postal to online fraud to telephone scams doorstep rogue traders.
In the case of cybercrime, fraudsters trick internet and email users into giving personal details, including financial information, in order to steal their money.
Some kinds of online scams to be aware of:
Phishing – this will most likely be an email from the 'bank' designed to trick victims into revealing personal information and passwords
Phishing: where you receive an email that pretends to be from an authority (e.g., your bank) in which you're asked to give out your passwords or personal information such as your address, telephone number, or other data.
Pharming - the fraudulent practice of directing online users to a fake website, which mimics the appearance of a real / legitimate one.
Romance Scams - a confidence scam whereby a criminal displays fake romantic intentions towards a victim in order to gain their affection to then extort money.
Impersonation of UK officials - criminals impersonate a UK official to obtain personal information by claiming that the victim is due a refund or must make an urgent payment.
File Hijacking: where a hacker enters your computer and accesses your files, locking you out of them. The hacker then demands a ransom (usually money) before he will give you your files back.
Webcam Managing: where hackers take over your webcam. This may be so that they can watch your keyboard and learn your passwords, or it may be to record video of you doing something personal that they can then blackmail you with, or perhaps just to learn personal information about you.
Screenshot Managing: where hackers enter your computer and take screenshots of your display. This can help them get information about you, get passwords, or even blackmail you.
Keylogging: where hackers can record your keystrokes on your computer, thus gaining your passwords or other personal info.
Ad Clicking: where hackers encourage you to click on a link (perhaps by email, or on a webpage) which will then open malware or simply ask for your personal info.
However, you can take steps to help protect yourself.
Ensure that your devices all have up to date anti-virus security
Install a firewall and anti-spyware on your computer
Ensure that you update your software (including Windows or iOS) when prompted to do so postponing an update can leave you vulnerable
Ensure that your devices are password protected with a strong password - you can find the official governmental advice on creating passwords at https://www.cyberaware.gov.uk/passwords
Ensure, should any of your devices be stolen, that you can quickly change account passwords; this may mean keeping a list of all your accounts so that you know what you need to change
Cover your webcam when it's not in use; a small piece of non-transparent tape or a post-it note should be fine.
If you think you or a loved one may have been the victim of a scam, report it. To find out how you can sign up for the fight against fraud, and read some tips on spotting a scam, go to https://www.safelocaltrades.com/consumers/advice/friends-against-scams