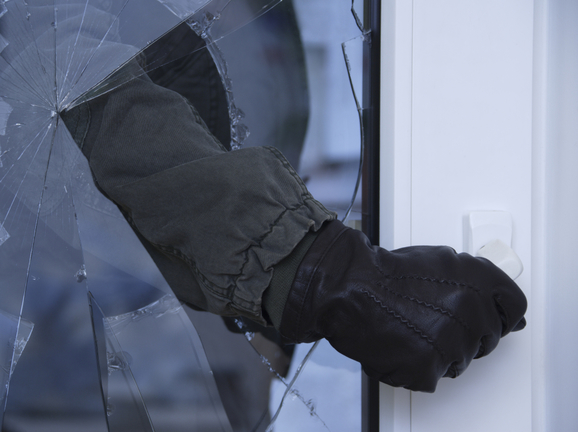 Burglary prevention advice to avoid summer holiday heartache
WHETHER you've booked a week or two in the sun or have planned a short family break – don't forget to add home security and property protection to your checklist.
We can all greatly reduce the risk of burglary by taking a few simple security measures to help make our home less attractive to thieves.
Not only will it give you peace of mind, but it will also mean your happy holiday won't turn into a home-coming heartache.
Before you go on holiday:
Cancel milk and newspaper deliveries
Set up automatic timer switches to turn your lights on when it gets dark
Register for the Royal Mail's 'keepsake' service
Cut front and back lawns and trim back plants
Don't discuss holiday plans on social media or in places where strangers may overhear
Ask a trusted neighbour to watch over your home whilst you're away
Ensure all windows and doors, gates, garages and sheds are locked
Keep items that could be used to break into your property such as ladders, tools and wheelie bins stored safely away
Store valuable documents or items in a safe. Alternatively consider leaving them with a family member, friend or a bank
Make sure valuable items such as laptops, games consoles etc., are not on view from the outside
?Make sure you have up-to-date building and contents insurance and check for any specific requirements relating to security
Think about investing in 'Smart' technology to automate lights, curtains etc., remotely
While you're away:
Consider getting a relative, friend or neighbour to park on your drive if you have one, open and close the curtains, collect the post from the mat and water the garden
Be mindful of what you write or photos you share on social media which could identify you as being away on holiday
Prevention is always better than cure, and now is a great time to act on installing or upgrading any CCTV security / lighting or alarm systems – or even changing the locks.
Visit www.safelocaltrades.com for all the details of our reliable and reputable security professionals, including alarm fitters and locksmith.
And while your property is safe and secured, don't overlook your garden.
Thieves will resort to stealing just about anything from the garden, from lawn mowers and expensive tools to fish from the pond and even newly laid turf!
Tips:
Take a walk around your garden and check things that may be appealing to a thief - an unlocked back gate or shed (particularly if the shed contains expensive garden tools / machinery or bikes).
Get a reputable locksmith to secure gates and sheds.
Install some sensory / outdoor lighting.
Alarm the garage to provide additional security or think about installing garage roller shutter doors.
If your fencing is flimsy, broken panels could provide easy access to intruders, so consider investing in some new and improved fencing or panels.
If you are going away, even for the weekend – lock any back or side gates or other entrances to the garden to limit access.
Secure expensive plants with wire pegs dug into the ground around the root ball.
Use a security pen to mark valuable items, like garden furniture, ornaments or trampolines, with your postcode.
Join a local Neighbourhood Watch Group – where you and your neighbours can look out for each other. Find your nearest group at https://www.ourwatch.org.uk/