Posted on: 1st January 2017
Be online savvy in the January sales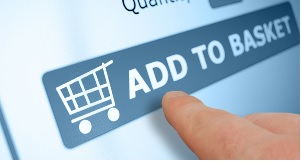 Be sale savvy when searching for a January bargain online
As a nation of bargain hunters, we love nothing more than the satisfaction of snapping up a juicy January deal – from cut price clothing to low cost luxuries.
But while many of us rejoice in a post-Christmas spending spree, so do the online fraudsters and fake traders.
A country-wide campaign run by Action Fraud has been warning people of the dangers of online shopping fraud throughout the festive period, as well as all types of fraud which people fall victim to during the season of spending.
New figures released in December show that last year, victims reported losing over £10 million to fraudsters when shopping online for Christmas presents. The largest loss was one victim who lost £86,000 when he tried to purchase a boat from a fraudster on Ebay.
The advice is also very relevant to the January sales, and here are some tips on how to avoid getting caught out by the New Year misery makers.
One of the worst offenders are the counterfeiters. Counterfeit goods range from clothes, bags, watches, perfume, cosmetics and electrical items as well as pirate DVDs, CDs, computer software and games.
However, more and more people are now prepared to knowingly buy fake items as gifts, but there are serious risks involved with counterfeit goods.
Fake goods are often bad quality and in most cases unsafe. Counterfeit electrical goods are not put through the same vigorous safety checks and fake cosmetics and fragrances have been found to contain toxic levels of chemicals and unpleasant substances.
Our advice, as well as that of the police and Action Fraud, is don't rush into spending your cash on what looks like it is a great offer.
Take a few minutes to check and research what you are buying and where/who you are buying it from. If the deal looks too good to be true, the chances are it probably is.
And be vigilant when it comes to snapping up offers and deals which appear on your social media channels - as research shows that these are popular and preferred platforms for the fraudsters to target victims.
So make sure that you don't get short changed by the fraudsters during the January sales. To report a fraud and cyber crime and receive a police crime reference number, call Action Fraud on 0300 123 2040 or use the online fraud reporting tool