Affected by work-related stress or anxiety? Don't suffer in silence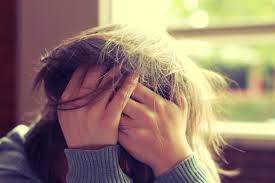 IT'S no secret that from time to time, most of us suffer from what we like to call 'the Monday morning blues' following the weekend.
But for tens of thousands of people, the problem is much more serious; and impacts severely on their lives.
During 2016/2017 (according to Government figures) a staggering 526,000 workers suffered from work-related stress, depression or anxiety (new or long-standing).
This equates to 12.5 million work days lost during that time.
Stress in the workplace can manifest itself in many ways;
lack of concentration, poor time keeping, becoming withdrawn from colleagues or just not being able to cope with the pressure of the job or working day.
The HSE has some guidelines on spotting the signs of stress, and employers have a legal a legal duty to protect employees from stress at work by doing a risk assessment and acting on it.
There are six main areas that can lead to work-related stress if they are not managed properly. These are: demands, control, support, relationships, role and change.
For example, employees may say that they:
are not able to cope with the demands of their jobs
are unable to control the way they do their work
don't receive enough information and support
are having trouble with relationships at work, or are being bullied
don't fully understand their role and responsibilities
are not engaged when a business is undergoing change
Stress affects people differently – what stresses one person may not affect another. Factors like skills and experience, age or disability may all affect whether an employee can cope.
However, there is help closer to hand than you may think – with Safe Local Services fortunate to have a number of members who can help with both sides of the story.
Stress is not an illness but it can make you ill. Recognising the signs of stress will help employers to take steps to stop, lower and manage stress in their workplace.
Becoming more popular as a form of addressing and dealing with stress, depression and anxiety is hypnotherapy, and we are delighted to have Keith Truman of Peteborough-based Tru Life Choice Hynotherapy – who is a fully qualified Clinical Hypnotherapist.
Meanwhile, for employers looking to refresh or revisit any HR or policy issues related to stress in the work place – Safe Local Services can recommend a trio of local specialists; Introspect Training & Development Ltd, HR your Business Matters and Ask Us HR who can advise on the correct actions and procedures to put in place.
So many of us spend the best part of our week in a working environment – and wouldn't it be wonderful if on the whole, that time was spent feel happy and energised rather than pressured and stressed out.
For more information on our services visit www.safelocalservices.com