Reviews of N S Rickett Roofing Ltd
Name:

Neil Rickett

Mobile:

07736 039826
Review of recommended roofer in Whittlesey, Peterborough
Review Date:

23rd July 2015
Summary:
New extension - new EPDM roof, velux windows and fitted lead flashing.
Comments:
Neil was, and is, so professional and knows his trade inside out; a true gentleman and a pleasure to be around.
Review of recommended roofing specialist in Whittlesey
Review Date:

27th April 2015
Summary:
Completely remove, clean and reset all the ridge tiles and take away all the old cement.
Comments:
I booked this job a few weeks ago when Neil did another repair for me. He rang 2 days before he started and confirmed the time and date. He arrived as arranged and carried out the work as agreed. I can for the second time confirm that Neil is very professional and carried out the work too a very high standard. I watched him mix the cement and was impressed with the strength of the mix (3:1), he did not take any short cuts. When he finished he tidied up and did not leave any mess, he even washed the road where a small amount of cement had splashed. There were no hidden charges and he confirmed that my roof was fine and did not need any further work doing. I find that very honest. I can highly recommend the services of Neil, he carries out very professional work and is also a very nice person.
Review of recommended fencer in Stanground, Peterborough
Review Date:

14th April 2015
Summary:
Comments:
I would happily recomend this firm to anyone. They did a very good job - no hassle, no fuss and the site was always left tidy at the end of the day.
A very professional job that we are very pleased with.
Review of recommended roofer in Peterborough
Review Date:

27th March 2015
Summary:
Complete new roof fitted.
Comments:
I would highly recommend Neil and his team, Neil was very helpful and professional at all stages of the job, all the work was completed on time and as agreed too, very good job.
Review of recommended roofer in Whittlesey
Review Date:

23rd March 2015
Summary:
Repoint chimney and cap pots off. Remove cement fillets from chimney and replace with lead step flasing.
Remove cement fillet on lower roof and replace with lead step flashing. Rebed ridge tiles and replace guttering front and back of house.
Also fit velux 550x980 skylight.
Comments:
Excellent, very approachable all round great guys. Work extremely hard always explain anything and everything that they do. The work that was carried out was at a incredibly high standard. And I was surprised how quick the was completed.
The price was great and the quote was what I paid, there was no hidden charges. They did a great job and I am extremely happy.
Would I recommend Neil? Yes absolutely and I am glad that I now know a excellent roofer should I need his services in the future.
Review of recommended roofer in Peterborough
Review Date:

16th March 2015
Summary:
Comments:
The worked carried out by Neil was excellent. It was a pleasure doing business with him and would have no hesitation in recommending him.
Review of recommended roofer in Whittlesey, Peterborough
Review Date:

21st February 2015
Summary:
Inspect and repair ridge tile.
Comments:
I sent an email to Neil through Safe Local Trades late in the evening outlining the job. Neil rang first thing the next morning and came around to look at the job 15 minutes later. I accepted his quote and he returned to carry out the repair a few days later.
I found the service outstanding and the work very professional. I asked Neil to give me a quote to reset all the ridge tiles, the price quoted was very reasonable and I have accepted. Neil will carry out this work shortly.
I would certainly recommend his work and service.
Review of recommended roofer in Peterborough
Review Date:

2nd February 2015
Summary:
Removal of a 3-bed semi detached roof including tiles/wooden battens and felt, then replacing with new fibreglass gullies, felt membrane, wooden battens and smooth roman rustic red tiles. Removal of chimney to below roof line. Repointing of roof. Providing and fitting guttering. Supplied skip and scaffold so stress free for us!
Comments:
No amount of praise we could give Neil & V would do them justice.
Gentlemen (old school), comfortable to be around, trusting, friendly, approachable, sympathetic, committed, and perfectionists! Conscientious, tidy, flexible, dedicated, on time, efficient and knowledgeable, would probably suit these 2 tradesmen that have worked so hard for us and care for their work.
**HIGHLY RECOMMENDED**
Neil and his colleague V are an absolute delight and we feel extremely pleased to have made the right decision to have employed them to carry out the work on our roof.
Neil came to our rescue the day after Boxing Day during his Christmas leave to investigate a leak that was discovered the day before. He spent 2 hours in poor weather conditions up on our roof to explore the cause of the leak, which was now running through our loft and down the hallway walls, which surprised us as no other roofer went up their ladder when they visited and just assumed as to what the issue may have been from ground level.
He took the time to describe the issues found in as much detail as he could so we understood the severity of the leak. Unfortunately the roof was in such poor condition after 8 years of neglect from the previous owners that the only solution was for us to replace the entire roof of our 3 bed semi detached house.
As the survey had not declared any issue with the roof, Neil kindly offered to supply us with a report confirming the current degraded state of the roof along with photos for us to send to support our complaint with the surveyors.
After Neil had left we felt so impressed by his service, his attitude and sympathetic nature towards the issue that we decided we were more than happy to have Neil carry out the required work.
Prior to Neil undertaking the work we had numerous questions to which Neil was happy to answer promptly and with no hesitation. He kept in constant contact about the plans for the work and advised us on matters such as tile type and colours.
Neil arranged everything including the hire of scaffolding and skip for the job which eased the burden on us.
Neil and V always turned up each morning on time (even when it had snowed!), with a smile on their faces and raring to go. They always gave it their 100% considering that over the week we had dustings of snow, light frost, rain and drizzle.
Both were happy to be left to their own devices and were glad to have the occasional cup of tea and biscuits (we insisted!) brought out to them.
Neil and V kept us updated with what had been done, and what they would tackle next. Each evening as they left, the roof was kept watertight ready for work the next morning.
Neil has a very professional appearance from his labelled van through to his branded work-wear, his customer service is exceptional.
We will always recommend Neil & V to anyone no matter the size of the job.
Review of recommended roofer in Stanground, Peterborough
Review Date:

14th January 2015
Summary:
Releaded the chimney
Repointed the valley and verge edge
Replaced tiles
Made good lead flashing that had been cut short
Comments:
Neil and his colleague did a fantastic job. Due to the urgency, he arrived the next day to quote me and rearranged his work to fit me in the following day. He explained in full detail what was required, a really friendly genuine guy who takes pride in his work. He even cleaned out the guttering!
We would highly recommend Neil for any roof repairs without hesitation; polite and a pleasure to have met. Look no further if you need roof repairs.
Review of recommended roofer in Ramsey, Huntingdon
Review Date:

12th December 2014
Summary:
New roof on barn conversion.
Comments:
Neil completed the new roof on our barn conversion which consisted of felt and battened roof, slated in Welsh slate, valleys, hips, dormers, velux windows, etc.
He did a great job, very professional and he certainly knows his trade very well. He left everywhere very tidy after completion.
I would recommend him to anyone.
×
Please register or sign in
To submit a review online, add a Member to your favourites or access this part of the website, you must register or sign in.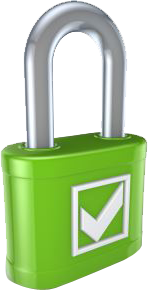 100% secure - we never share your email