Name:

Craig Latronico

Phone:

01733 574894

Mobile:

07787 800594
Review of recommended builder and landscaper in Peterborough
Review Date:

5th June 2020
Summary:
New sun room built plus associated landscaping.
Comments:
We are very happy with our new sun room and give CDL Builders 10 out of 10 for all attributes especially the excellent managing of this project. Craig and his friendly team clearly take pride in their work and regard customer satisfaction as a priority.
We are particularly pleased with the quality and workmanship of our finished sun room and how well it fits into its new landscaping. Here safety, changing a step for a gradual slope, and practicality, raising the level of new lawn to meet path have been executed very neatly. We appreciate the care Craig and John took to preserve the existing plants and provide exactly how we wanted the room patio and garden to be.
We will definitely use Craig and his team again.
Review of recommended builder in Northborough, Peterborough
Review Date:

15th May 2020
Summary:
Comments:
We previously used Craig and the team for our extension and got them back to do our patio. Very happy once again and would get them back if I can find anything else to do!
Review of recommended builder in Bourne
Review Date:

13th January 2020
Summary:
Comments:
Superb is the word I would use for Craig and his workforce. We were given a 5 week schedule and it was completed on time. Extremely approachable for any queries that we had, all tradesmen he called in were hard working and top notch, and all were clean and tidy in their work practices.
I would highly recommend you give CDL builders a call for any work you may be thinking of having done.
Review of recommended builder in Peterborough
Review Date:

20th December 2019
Summary:
The work, which was undertaken over a five month period with a break in the middle, included the demolition of conservatory, construction of a new room on conservatory footprint, conversion of the double garage to a bedroom, en-suite and dressing room and some reconfiguration of the downstairs area.
Comments:
The work undertaken was to a very high standard and the care and attention to detail was well beyond our expectations. All the builders were polite and courteous and a pleasure to have in the house. They were incredibly polite and tidy, leaving the house clean and tidy every evening when they left. They were hard workers, and only stopped for tea breaks and lunch and were never seen standing doing nothing. We had no qualms about leaving the house when the builders were there as they were very trustworthy.
I cannot recommend this company highly enough and would not hesitate to use them again for any future works.
Review of recommended builder in Northborough, Peterborough
Review Date:

1st August 2019
Summary:
Rear extension and opening out of the downstairs floor plan (wall removals, RSJs etc)
Comments:
Work is top quality - Craig and his tradesmen are very friendly and courteous. Craig also took also the project management effort out of our hands and handled it as part of his service. Not sure we could have done it all without his help!
Thanks Craig (and John, Vince, George, Tom, Scott, and the rest of the team!)
Review of recommended builder in Peterborough
Review Date:

29th April 2019
Summary:
The work involved taking down the wall between the kitchen and dining room. The old kitchen ceiling removed and a new ceiling created that merged with the dining room. A doorway bricked up and new lighting installed in the kitchen.
The whole job was completed in two and a half weeks. Before Craig started work, he provided an itinary so we knew what was happening each day.
Comments:
Everyone involved started work punctually each day. All worked with a high degree of professionalism and expertise. They were friendly and polite at all times.
Craig and his Father-in-law took the wall down and ceiling within 2 days with minimal disruption. The wall was supported and passed by the Council. The plasterer did a marvellous job. The ceiling looks great with no join. The plumber and carpenter were quick and efficient. We are delighted with the spot lights and the work the electrician did.
Review of recommended builder in Castor, Peterborough
Review Date:

26th February 2019
Summary:
Installation of two new windows.
Comments:
Craig kept me fully informed at all stages. The work was completed within timescales, to an excellent standard and the site was tidied on completion.
I would definitely use CDL for any future building work.
Review of recommended 2 storey extension in Baston, Peterborough
Review Date:

21st January 2019
Summary:
Large 2 storey extension with a garden room including 6m bi-fold doors, replacement staircase and extensive internal alterations to the first floor bedroooms and bathrooms.
Comments:
Craig and his team have done a fantastic job. Craig was professional from the initial meeting right the way through to the end of the project which was a very complex job.
Craig has excellent attention to detail. He came to the house a number of times to discuss the detail of the work before providing a quote. The quote we got was broken down into chunks so we understood exactly what was included.
Once we accepted the quote, Craig provided a detailed schedule of works and a payment schedule so we knew what to expect and when we needed to pay for things. His approach and project management is top class, we had regular small deliveries of building materials, which kept the neighbours happy (they have all commented on how well the build was managed) and all the various trades were coordinated like a well-oiled machine!
The quality of work throughout the build has been 1st class. Craig's brickwork needs to be seen to be believed and the workmanship and tidiness of the whole team (John, George, Al, Tom, Adam, Richard, Chinzy and Vince) has been brilliant. One of the things we really liked about the way Craig approached the project was it was the only project Craig was involved in, so he had 100% focus on getting the job done. He also incorporated any changes or unexpected issues that are inevitable in a job of this size without a fuss and avoided additional charges wherever he could.
I would have no hesitation in recommending Craig and his team.
Review of recommended building services in Peterborough
Review Date:

29th June 2018
Summary:
Installation of replacement roof window.
Comments:
Another all-round excellent job carried out to their customary high standard of workmanship by Craig & Chinzie. I already knew just how much emphasis Craig places on total customer satisfaction but on this occasion he excelled - the help and advice is very much appreciated.
Review of recommended builder in Peterborough
Review Date:

25th May 2018
Summary:
Clearing an overgrown area of garden ground, concreting the surface and erecting new fencing.
Comments:
Craig responded promptly to my enquiry and provided a quote the day after coming to see me. The garden area had been neglected for many years but Craig and John worked hard to get all the debris cleared on the first day. His attention to detail, emphasis on quality workmanship and total customer satisfaction is exemplary. For the first time since I moved here I now have a garden that I can be proud of. Thank you Craig, John and George for creating that garden for me.
×
Please register or sign in
To submit a review online, add a Member to your favourites or access this part of the website, you must register or sign in.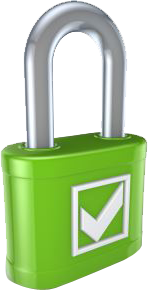 100% secure - we never share your email