Name:

Craig Latronico

Phone:

01733 574894

Mobile:

07787 800594
Review of recommended builder in Oundle
Review Date:

19th November 2021
Summary:
Restoration and remodelling of bedroom, stairway and bathroom in a historic building.
Painstaking preservation of features and materials within a practical modern update.
Removal of 20th-century internal walls to reinstate large bedroom space with exposed timber roof frame.
Creation of beautiful new wooden banisters.
Installation of soundproofing floor underlay.
Installation of new radiator.
Electrical and lighting refit.
Comments:
We've been incredibly fortunate to have had Craig and his excellent team take on a major interior renovation project in our home - and execute it flawlessly. We cannot recommend CDL Builders highly enough, with appreciation for:
Their high quality standards.
Their reliability and dedication to the job.
Their excellent project management, communication and flexibility.
The team were able to accommodate the challenges of the job with great skill and imagination. We had total confidence in their professionalism and expertise at every step. It was quite simply a pleasure to a pleasure to have them around. Thank you Craig and the whole team!
Review of recommended builder in Eye, Peterborough
Review Date:

9th September 2021
Summary:
One story extension with bifold doors and vaulted roof. All electrics, plastering and plumbing included.
Comments:
Craig and his team are unquestionably professional, friendly, highly skilled and above all, reliable and punctual. They deliver an excellent standard of work and customer service. Craig himself is a superb project manager who strives to deliver on time, even when asked to add extras to the scope of the work. They undoubtedly go the extra mile and have produced high quality with no worry.
Review of recommended builder in Woodston, Peterborough
Review Date:

21st June 2021
Summary:
Repointing work for two chimneys.
Comments:
Craig and John were absolutely fantastic.
Craig explained what work was to be done, gave us a full quote of all aspect of what was to be done and how long it would take to do. He kept us updated to when he would start the work and delivered the work well within his timescale. There was excellent communication from him. The work done looks fantastic. I understand why he is so busy. He is very approachable and professional. I do not see him nor John have many breaks. Hard workers
I would be using his service again
Review of recommended builders in Walton, Peterborough
Review Date:

8th June 2021
Summary:
They dismantled and disposed of our old conservatory and replaced it with a stunning single storey extension. This included all electrical work, heating, new windows including a velux roof window, decorating and a new patio.
Comments:
I have no hesitation in recommending this company.
All work was done to the highest standard and a full itinerary and payment plan was given to us before commencement of the work to allow us to budget, plan our days and make our neighbours aware of any likely disruptions. Craig and his team went above and beyond to make the experience as stress free as possible. They were always prompt, extremely reliable and nothing was too much trouble. Craig has very high standards and his team of tradesmen echo his work ethos.
I am absolutely thrilled with the outcome and the additional space achieved.
Review of recommended builder in Peterborough
Review Date:

11th April 2021
Summary:
Comments:
Good quality. We are very pleased with what has been done which included the raising of the brickwork drive so that there was level access.
Review of recommended builder in Peterborough
Review Date:

8th March 2021
Summary:
Comments:
CDL carried out our kitchen extension a few years ago and this attached garage was to the same high standard.
Craig has a very good, well deserved reputation and works hard to keep it.
Excellent.
Review of recommended builder in Peterborough
Review Date:

3rd February 2021
Summary:
Strip off front wall tiles and cladding
Break out inner blockwork
Tooth out existing brickwork
Insulate below the front windows and brick up
Shutter existing bay window opening
Clear out any debris left
Comments:
Craig visited us to discuss our plans for the front of our house. He made suggestions of the best brick we should use and was absolutely spot on with the colour match. Craig arrived promptly on the first day of work and was extremely neat and tidy. It's very clear that Craig takes pride in his work and company.
We would thoroughly recommend him and don' t think twice about contacting him.
Thanks Craig and your team.
Review of recommended builder in Market Deeping, Peterborough
Review Date:

26th November 2020
Summary:
Knock down and replace lean-to conservatory with a brick built utility room and WC, including replacing existing kitchen extension flat roof with tiled truss roof over both kitchen and new utility room
Built an extension on the other end of the bungalow with a tiled 'cut roof' to allow for a vaulted ceiling, including fitting of french doors, bespoke windows, internal bi-fold doors and plumbing and electrical work etc.
Adapting drainage to allow for new sinks, WC and provision of X2 new soakaways.
Comments:
Craig and his team were excellent from day one, they gave us confidence that we would get a great job done, which has proved to be the case. Craig's organisation was excellent throughout and without his forethought and planning I doubt the work would have been completed on time as it was, despite Covid!! We were always kept informed about what was being done and any issues (along with solutions) so we were always up to date with progress.
The final building control inspection was completed today with no problems at all, as expected.
Our thanks to all of the team who were friendly, hard working, conscientious and skilled in their trades. We can definitely recommend CDL if you need a reliable builder!!
Review of recommended builder in Stamford
Review Date:

1st October 2020
Summary:
Small ground floor extension and major internal remodelling.
Comments:
Having read all the previous reviews we cannot add anything else but to say that we wholeheartedly agree with the things other people say about Craig and the team. For our part they have been excellent throughout and we have recommended them already to several other people as reliable builders who communicate well with the client and produce a quality output.
Review of recommended builder and landscaper in Peterborough
Review Date:

5th June 2020
Summary:
New sun room built plus associated landscaping.
Comments:
We are very happy with our new sun room and give CDL Builders 10 out of 10 for all attributes especially the excellent managing of this project. Craig and his friendly team clearly take pride in their work and regard customer satisfaction as a priority.
We are particularly pleased with the quality and workmanship of our finished sun room and how well it fits into its new landscaping. Here safety, changing a step for a gradual slope, and practicality, raising the level of new lawn to meet path have been executed very neatly. We appreciate the care Craig and John took to preserve the existing plants and provide exactly how we wanted the room patio and garden to be.
We will definitely use Craig and his team again.
×
Please register or sign in
To submit a review online, add a Member to your favourites or access this part of the website, you must register or sign in.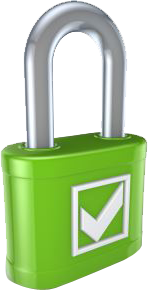 100% secure - we never share your email