Posted on: 8th October 2019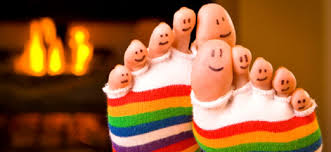 Don't go into home hibernation this autumn - think about winter proofing your home
AS we notice the days getting shorter and that early morning chill has set in – it comes as little surprise that October is the month when many of us turn on the heating.
Boiler Switch On Month (yes, there is such a thing!) marks the time of the year when homes across Britain officially get ready for the arrival of the colder weather.
The event by leading home emergency repairs service HomeServe, raises awareness of common boiler problems, hints and tips of what to do before turning your boiler on, reasons why boilers break, and ways to save on your heating bills.
However, Safe Local Trades can offer experts at the touch of a button across the PE and CB postcode areas to help make your home awesome in autumn and ward off the worries of winter.
By preparing your property – both inside and out – before the cold snap bites, you can save on effort, energy and also be kind to your pocket.
A safe and reliable boiler is key to keeping your home cosy; from heating to hot water – and there is no need to break down even if your boiler does; simply search for the nearest Safe Local Trades member in your area.
However, you may have a pre-winter maintenance checklist for your home and garden which could avoid a November nightmare or December disaster; with our Safe Local Trades members offering rescue and remedy:
Check all external pipes for breaks, leaks, and blockages. Blocked or leaking pipes can freeze during the cold months, then expand and burst – causing potentially expensive water damage.
Think about insulation. A properly insulated property is an absolute must. Make sure that you check the basics, starting with obvious draft points. Invest in some draft excluder to keep doors and windows secure. Check the cladding around your boiler and pipes, and make sure that taps and faucets don't leak.
Bleed your radiators. A great way to warm up your property is to bleed the radiators. This releases any trapped air, allowing hot water to fill every part of your radiator and warm the property more efficiently.
Get a boiler service. Arrange for a professional to service your boiler each year. As everyone starts to switch on or boost their central heating, the surge in gas consumption can lead to a big increase in boiler breakdowns.
Clear out your gutters. In autumn, leaves can collect in gutters and drains, leading to blocks and overflows - so it's best to clean them regularly.
Sweep your chimney. If your chimneys are in use, make sure that they get swept every year. This will remove the build-up of dirt and grime from your chimney walls.
To source reputable traders, for any of the above jobs, click on the Home button and use the Search options.
Here are some more tips to prepare your home for the new season