Posted on: 15th April 2019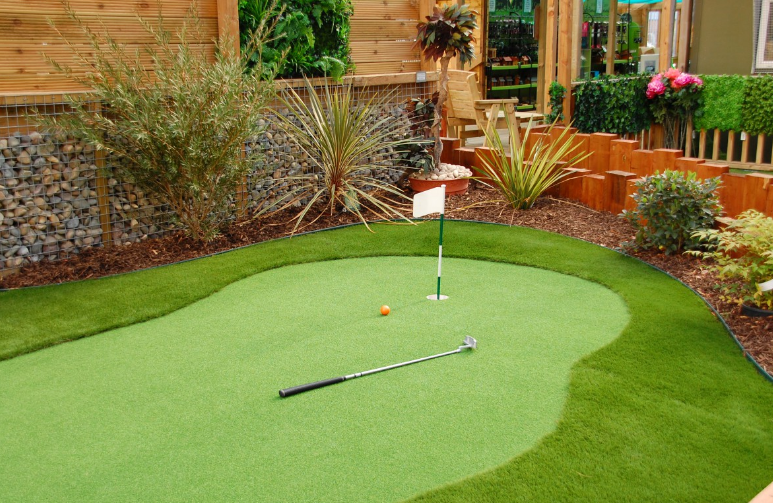 There is nothing fake about the benefits of artificial grass
There's no doubt that cutting grass is a time consuming task and, in the height of the summer, you need to deal with it on a weekly basis.
There's the unpredictable British weather to contend with – which during extremes can leave your law scorched and brown or something resembling a bog!
Then there is the worry about weeds, fertilising, watering (remember those droughts) and if you have pets, the cleaning!
With artificial grass, most of those problems go away - no cutting, no fertilising, no watering... and, if you want to remove anything left-over from the pet, you can simply wash it away.
Artificial grass is more hygienic than normal grass; it's also much safer for children and cleaner for your house. Every parent knows when children (and pets) run into the house and leave mud all over the floor because the grass is wet, over-used and has turned into a mud patch.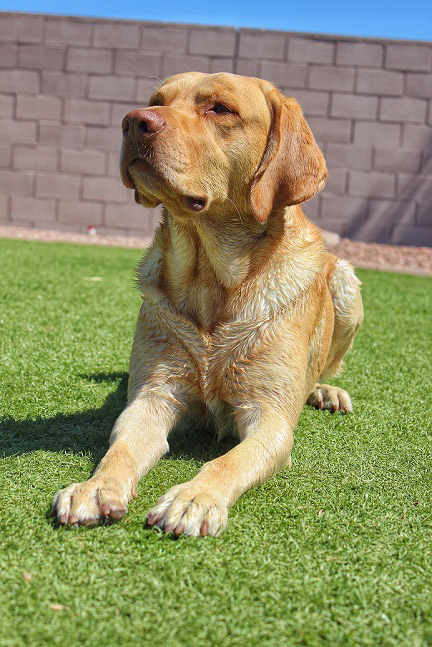 With artificial grass, in additional to looking great all year round, muddy lawns are a thing of the past.
So – ask yourself a few questions as you think about your decision; looking at not only making your life easier, but being kinder to your pocket and the environment.
The quality of artificial grass is now so realistic and affordable and here are just some of the many benefits:
Lifestyle and ease of use; there is no doubt at all that in our busy lives time becomes more precious as we seek to juggle all our responsibilities. Mowing the lawn can take two to three hours out of your week for a normal size garden.

Artificial grass needs very little maintenance and can free up a lot of time and can be easier for older or less mobile people who cannot physically mow their lawns.

As our weather grows warmer there will be more pressure on restricting water usage. Hose pipe restrictions can really destroy a natural lawn, but artificial grass will not be affected. Another benefit from artificial grass is that it actively helps the environment.

As well as substantially reducing water usage we also get no carbon admission from petrol driven lawn mowers and no fertilisers needed.

Artificial grass is also very useful as ground cover beyond the "splash back" area of a swimming pool. There are no muddy areas to carry dust and dirt into the pool, no ruts from the sun loungers and stays green whatever the weather.

It is also great for wear and tear; very often, especially with children, you can end up with parts of the garden where constant usage will not allow grass to grow properly and bald patches which can turn to mud causing real problems e.g., under and around garden play equipment, paddling pools, etc. This is also relevant under, and around, trees.

Carefully laid artificial grass can blend in with surrounding features and help overcome this – and it is all very entertaining friendly!
If you are thinking of transforming your lawn, play area, sports area, etc., into a beautiful hassle-free zone, we can provide you with a highly recommended and trusted member - Martin Hardy of Artificial Turf Care. Contact him now for a hassle free quote. His details and reviews can be found at https://www.safelocaltrades.com/PE/march/artificial-grass/artificial-turf-care