Posted on: 6th April 2020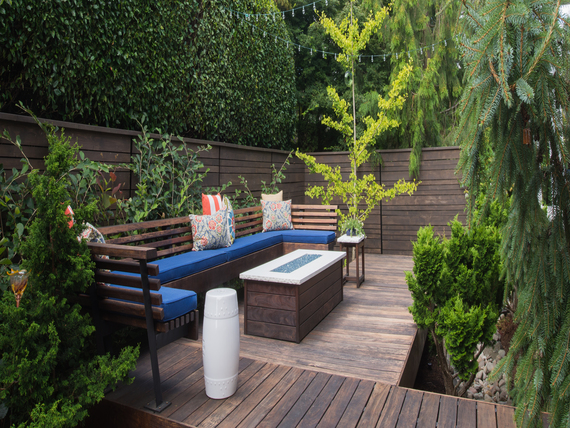 Take care of your health and well-being during these challenging times
IN these unprecedented and challenging times of self-isolation and social distancing, looking after our physical and mental health is vital.
While many people are allowed to leave the home once a day for responsible exercise, one of the best ways of getting a daily hit of fresh air and plenty of Vitamin D is by spending sunny spring days in the garden, if you are lucky enough to have one.
Spending time outdoors is not only good for our mood, skin and bones; the garden or outdoor space provides a relaxing and calming get away to enjoy the healing power of nature when things feel a little overwhelming.
While there is still an opportunity to contact our Safe Local Trades gardening, landscaping and other professionals via the website to discuss tree surgery through to larger landscaping projects post lockdown, there are lots of ways to enjoy your garden now and get it ready for warmer days:
Time for a tidy up: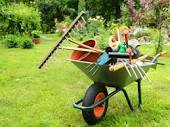 From collecting dead leaves that have fallen during the autumn and winter months, through to jet washing your patio and disposing of any weeds and unwanted plants, it shouldn't take too long to have your garden looking brand new and ready to enjoy again.
Prune your plants:
Early spring is the ideal time to prune your plants, ensuring all the dead growth is removed ready for them to blossom beautifully in the coming months and weeks. If you are missing the garden center trips for bedding plants, it may be worth searching for online nurseries that can deliver to your door.
Don't shy away from the shed:
If the shed has become a bit of a dumping ground for tools, garden furniture and other bits and bobs; now is the perfect time to pull everything out, clean and re-organise it and throw away what you don't need – you will be amazed how much extra space you can create!
Look after the lawn:
A lawn can make or break a garden and taking care of it is really if you want to keep your garden looking its best.
From feeding and cutting it, through to raking it to remove any dead leaves and rubbish that have accumulated over the winter months, spring is a great time to prepare your lawn for the summer days ahead.
Preparing the patio:
Get your patio summer-ready by cleaning the surface of grime that may have been built up over the winter months, ideally with a pressure washer if you have one… all ready for you to enjoy on sunny days and balmy evenings.
Let the light in:
Thoughtfully placed solar lights will give a wonderful feel to the garden in the evenings. Most of the supermarkets sell these or you can order them online.
Give your garden furniture some TLC:
Even if you put your garden furniture away during the winter or cover it over, it's likely it has still accumulated dust, dirt, mould and mildew. Soapy water will help get your garden furniture sparkling clean and ready for spring.
For those projects that you may have been future planning and, whilst many of our Safe Local Trades members are currently observing the social distancing rules which prevent them from entering the home to carry out non-essential work; it is worth making contact with them now through our website
Sending an email in the first instance can then lead to a phone or video call to explain your garden or home improvement needs. It may be worth noting that tradesmen will not only be tackling a backlog of existing work but will be filling up their order books in the current climate so don't leave it too late to get your planning underway for when the Government restrictions are lifted.