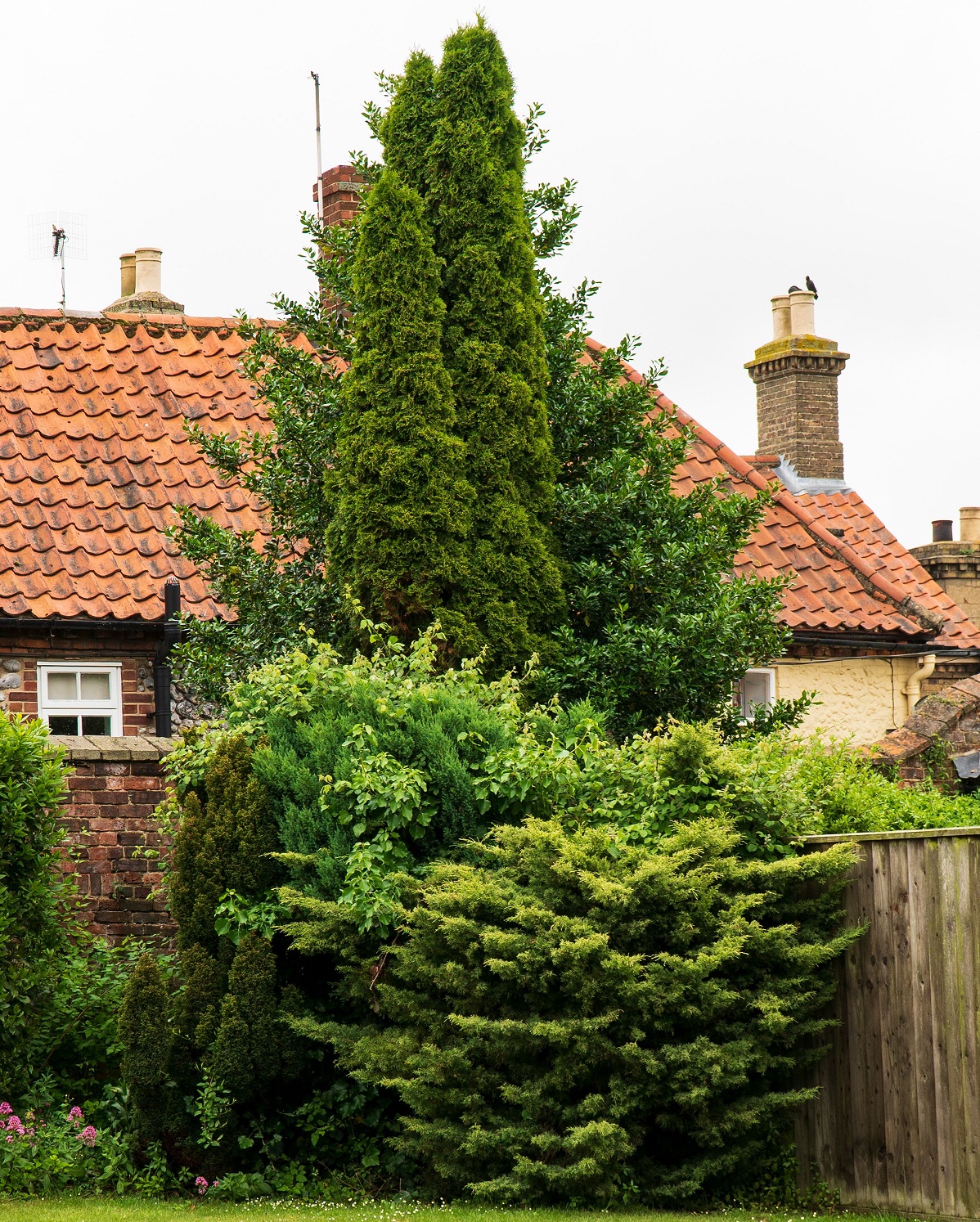 Overhanging trees and branches a problem? Here's our advice...
We all enjoy privacy when it comes to our garden or outdoor space - whether marking out a boundary, planting a screen of trees or covering a fence or wall with climbing plants among the solutions.
But what happens when overgrown trees, riotous roots or high hedges cause problems between neighbours?
Complaints of overhanging branches, conifers blocking out the light or unwelcomed falling leaves in the garden are all too common, and if left to escalate, may create ill feeling between the two parties.
There is lots of advice available if you find yourself in a situation where greenery is making you see red!
Firstly, try to resist taking matters into your own hands.
In most cases, a professional tree surgeon or gardener is needed to carry out the work, and it is always advisable to seek expert advice before reaching for the loppers or chainsaw.
Here's a quick run through:
You have a common law right to cut back tree branches that overhang onto your property. It's best to talk to your neighbour about any trees / hedges you wish to cut back before doing so. The law states that any branches cut off belong to the person on whose land the tree originally grew, so you should ask your neighbour if they want them back, or if they are happy for you to dispose of them.
Don't just throw trimmings back over the boundary - this could constitute 'fly tipping'. Ask your neighbour whether they would like any trimmings back.
When it comes to fruit on trees, even if they are growing on branches which overhang your property, the fruit still belongs to your neighbour. You are therefore effectively stealing if you pick these for yourself without your neighbour's permission.
Be careful to check if any trees are subject to a preservation order - your local authority will be able to tell you this. If you cut down a tree with a preservation order, you will be guilty of an offence under section 210 or 211 of the Town and Country Planning Act 1990.
A tree belongs to whoever owns the property upon which the tree trunk originally grows, even if the branches or roots have begun to spread onto another property. The owner has a duty to maintain this tree so that it does not cause a hazard. Therefore, if branches are broken and hanging precariously, the owner should remove these.
Finally, if you choose to cut down overhanging branches, or trim trees, you will have to pay for the cost of doing so yourself. Try speaking to your neighbour, as you may be able to reach some sort of agreement in relation to any gardening work required, though they are not obliged to contribute to this cost. You are not entitled to access your neighbour's property to enable you to trim the branches on your side of the boundary without their permission.
If you are considering this cause of action – or even have trees on your own property which need attention – it may pay to call in the experts if the project is something you don't feel confident to tackle yourself. Find our vetted, tried and tested 'Tree Surgeons' at www.safelocaltrades.com