Posted on: 15th December 2022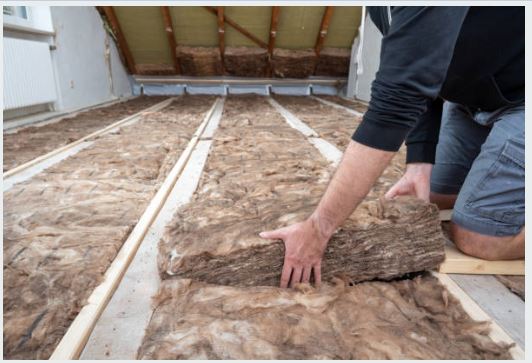 How to keep the heat in your home and money in your pocket this winter
With rising energy costs and the financial pressures of Christmas, coupled with the prospect of cold weather and seasonal storms, now is THE time to winter proof your home.
One of the most effective and easy ways of keeping heat in during the colder weather is having the right home insulation.
When the hike in gas and heating bills was first muted earlier this year, research from the Energy and Climate Intelligence Unit suggested that families living in properties with poor insulation could be the worst hit.
So, what is insulation and how can it help to slash bills?
Home insulation is the process of trapping heat inside a property, usually by covering areas exposed to the outside, such as roofs, floors and walls.
The Energy Saving Trust estimates that a quarter of heat is lost through the roof in an uninsulated home. Insulating your loft, attic or flat roof is an effective way to reduce heat loss and in turn, reducing your heating bills.
Installed correctly, loft insulation should pay for itself many times over in its 40-year lifetime. Two-thirds of homes, that's 19 million, need better insulation, according to government data.
The cost of insulation depends on the type needed, and the size and age of the property.
The main types of insulation, depending on the property, are: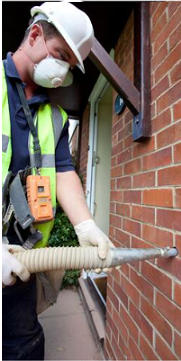 loft/roof insulation
cavity-wall insulation
solid-wall insulation
floor insulation
draught-proofing
Most heat is lost through the roof, so it should be insulated as a priority - and about two-thirds of homes have loft insulation.
Heat is also lost through walls. However, many properties have a cavity-wall structure - a gap between the inner and outer walls - where insulation can be inserted.
Whether you carry out the work yourself or enlist the work of a professional it is a good idea to get an Energy Performance Certificate (EPC) for your home – particularly if you are considering selling your property.
An EPC also highlights the energy efficiency improvements you could make, how much they will cost, and how much you could save. This can be useful when looking to improve your current property, or if you're looking to buy and improve.
It can tell you how costly it will be to heat and light your property, and what its carbon dioxide emissions are likely to be.
EPCs are valid for 10 years from the date of issue.
For a one-stop-shop when it comes to loft insulation, our tried and trusted member A to Z Energy Solutions can help.
Martin and his qualified team can offer the following services:
Cavity wall insulation - which will last the lifetime of the property.
Loft insulation – using the highest quality materials.
Loft insulation removal – the chance to remove, refresh and replace old, tatty and scratchy insultation.
Loft boarding – the chance to save on bills while maintaining or introducing valuable storage space.
Loft hatches and ladders - Existing loft hatches that are tight to fit through can also be enlarged to allow installation of a drop-down hatch and ladder.
Domestic EPC to identify where improvements can be made in the home.
Before carrying out any work, it may be worth checking to see if you / your home is eligible for a Government grant to assist with or even cover the cost of insulation.