Posted on: 23rd August 2022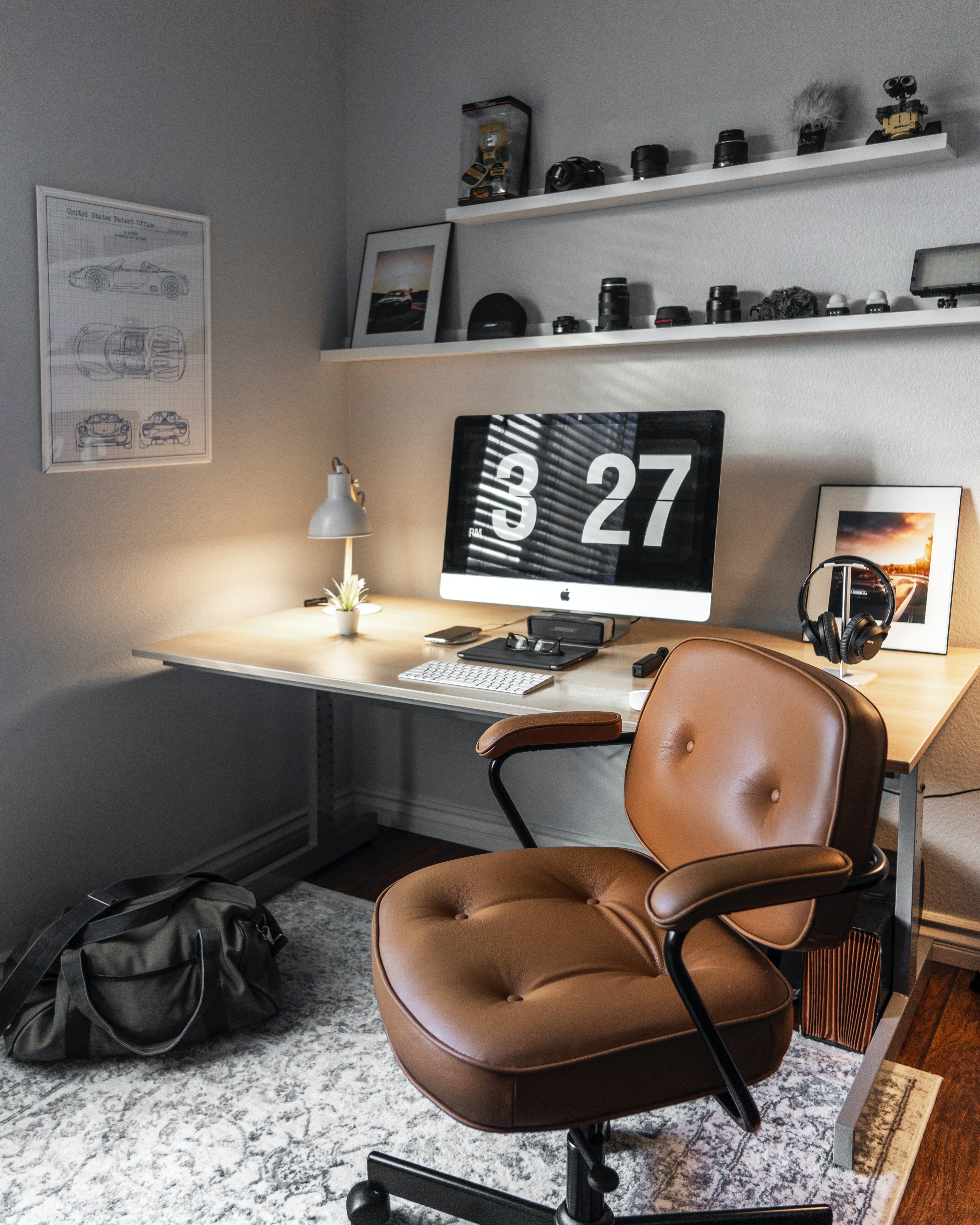 How to create an inspiring working from home space
Have you been working from home for so long that your creative flow has hit a brick wall?
Are you looking for inspiration to re-ignite the passion and productivity of those early lockdown days?
Whether your home working space is a dining room table, a make-shift office or a purpose-built study, we have a few tips and tricks to re-ignite some fire into your 9 to 5 (or whatever your flexible/hybrid working arrangement!).
A clear workspace may lead to clear thoughts and more focus, so avoid the temptation to over crowd your room – keep the contents to a minimum. If you've gone to the effort of finding that perfect desk, make sure you don't end up hiding it under a pile of papers.
If you have the space, try to extend your station by adding in a shelf to house any important files, books or reference materials.
To help create the illusion of space, think about replacing any dark drawers or bulky cabinets with metal racks to make your working area brighter and allowing natural light to stream in.
If you have a home office, try and create a focal point by opting for a statement piece like an unusual desk lamp, clock, piece of artwork or even something amazing to jazz up plain walls. Think what a great backdrop this could be on your Zoom or Teams calls!
Embrace Mother Nature and use plants to bring your study to life and evoke a sense of wellbeing. From a pot plant on the windowsill to a succulent on your desk, greenery can make a big difference to your room and mood.
Colours can have a big impact on how we feel. Try a look that keeps things simple but adds a pop of colour, such as a statement feature wall or a brightly coloured chair amongst a more neutral palette.
Ensure you take a break during your working day. If you have space, create a cosy corner with a comfy chair where you can step back from the screen with a coffee or a magazine.
If you are looking for some inspiration when it comes to converting a spare room in your home into an office or making the most of the existing space you have, contact the experts at Safe Local Trades for all your building, electrical, carpentry, plastering and plumbing needs.