Posted on: 28th October 2021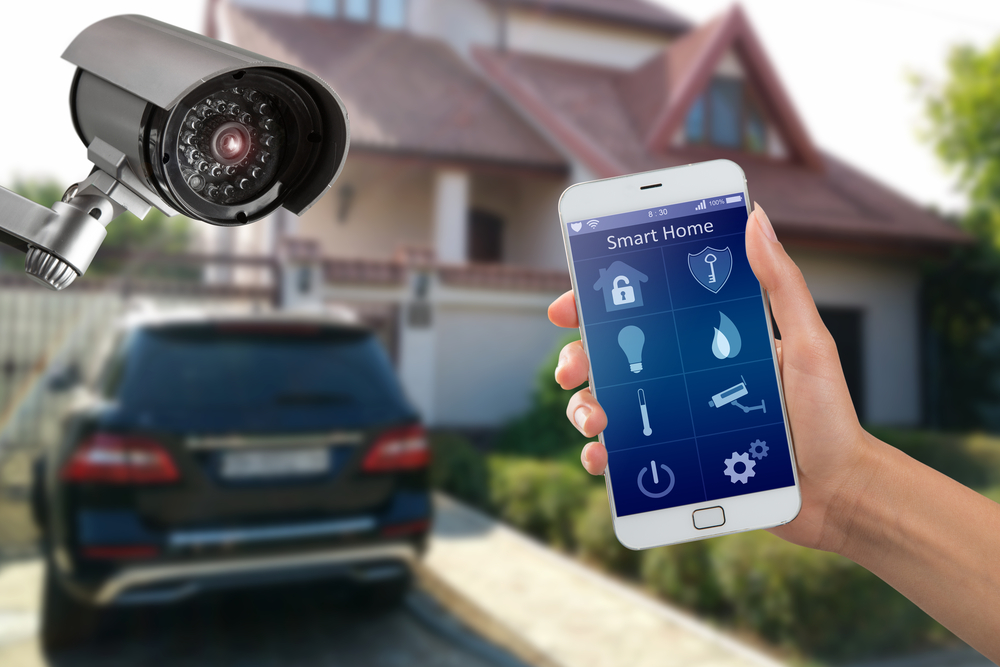 Five great tips to securing your home this winter
WITH the clocks changing, the days become shorter and the darker nights drawing in – home security should be on the top of our list as winter approaches.
Burglaries always tend to increase at this time of the year, but there is plenty we can do to protect our property.
Here are five great ways to bring security and safety to your home.
Check the doors
You may be surprised to learn that some burglars gain access to a property via the front door. If your door frames aren't strong and your hinges aren't protected, this makes your home a really easy target. If you are moving into a pre-owned property – don't forget to change the locks by a professional. You can never be 100% certain whether previous owners have a key to your property, so changing the locks will put your mind at ease.
Get the cameras rolling
More and more homeowners are turning to CCTV as protection – we've all seen the real-life TV crime shows where footage has helped catch the criminal. Thanks to technology, you can purchase cameras that provide crystal-clear footage (including new tech wireless ones), meaning should a burglar strike, you will have sufficient evidence that can be handed over to the police.
What's more, when a criminal spots a security camera, they're more likely to abort their burglary attempt. However, never rely on a dummy camera - thieves can spot them a mile off. Should you fall victim to a burglary and have possessions stolen, your security camera footage may be the answer in capturing the individual responsible.
Let there be light
Understandably, no burglar wants to be seen in the spotlight they're up to no good. To add more protection to your home, consider investing in outdoor lighting. Installing lights around your front and back garden will create more visibility when night falls, helping to reduce the risk of burglaries.
To make your outdoor lights more effective, you should consider purchasing motion-activated lights. Many of us associate illumination with safety, so the more lighting you have, the better.
Interior lighting, used together with timer switches, motion sensors or with a Smart App, can help protect your home whilst you are not there.
Safeguard Your Wi-Fi
You may not realise it, but your home's wireless network is a pathway to your financial and personal data. Many homeowners invest in top-of-the-range gadgets for their home, but should your Wi-Fi network be connected, this can give burglars direct access to your property.
You can help to protect yourself with a range of measures including; securing your wireless router, hiding and renaming your home network, as well as using a firewall. You can go one step further and purchase anti-malware and antivirus protection too. Criminals are using all kinds of tactics to gain entry to homes, so you need to monitor who has access to your Wi-Fi network.
Don't offer a hiding place
We talk a lot about our homes having kerb appeal – while some lovely trees and shrubs can provide privacy and a pretty vista, these areas can also act as the perfect place for camera-shy burglars to hide out of view of the CCTV gaze.
Make sure you trim plants and trees close to your property. Lock the garage and shed – along with ladders or stools that could be used by a burglar to gain entry to your property.
Other advice includes:
Closing your blinds or curtains at night to prevent people from looking into your home
Not leaving spare keys hidden outside - a burglar may look for these first
Not leaving car keys near the front door or anywhere easy to find
Installing a driveway alarm
Safe Local Trades has many tried, tested and reliable members who can help ensure your home really does remain your Castle – and one that keeps the criminals out. Start your search here