Posted on: 12th June 2020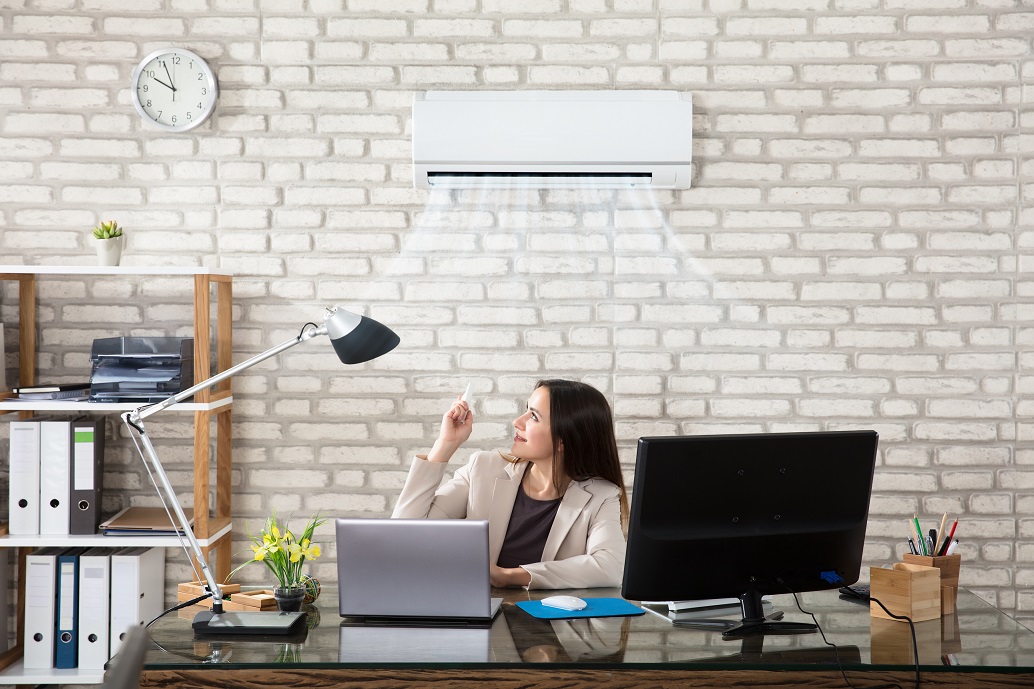 Keep your cool as businesses get back to work and summer kicks in
AS some businesses prepare to get back to work, employees will undoubtedly be experiencing the seasonal problem of high temperatures in their work environment as summer kicks in.
Perhaps you are planning to continue to work from home during these unique times and are already anticipating temperature issues with your study or the spare room-cum-office.
The advice for offices, factories or similar environments, is that the temperature in workplaces must be reasonable. And while there is no law for maximum working temperature, or when it's too hot to work; bosses must stick to 'health and safety at work' law which includes:
Keeping the temperature at a comfortable level, sometimes known as thermal comfort
Providing clean and fresh air
It's a well-known fact that you cannot please everyone all of the time; there will be those who complain about the workplace being too hot during exceptionally warm weather and then others for whom an open window escalates the symptoms of hay fever.
Inevitably, as temperatures rise – so do levels of irritability!
The solution to a happy workforce is a comfortable working environment. And the answer to the burning question of how to achieve this is installing air conditioning!
Safe Local Trades member Vanguard Air Conditioning offers a full range of commercial and domestic air conditioning systems and air conditioning units to keep commercial premises or the home cool in the summer; and also warm during the winter.
The team also promotes the huge benefits of air conditioning; having clean and fresh air, keeping bugs from coming in and cutting down on the impact of pollen and dust for hay fever or asthma sufferers.
And it's not just office and factory spaces that have reaped the rewards of air conditioning; with Vanguard Air Conditioning having recently installed a unit at a hairdressing salon in preparation for its post lock-down opening.
Installing air con in hairdressers' can help customers and staff keep their cool in what can sometimes be a humid and hot environment; helping salon owners to offer the most luxurious and relaxing experience possible.
For more details, and to obtain a free quotation from our trusted and highly recommended member, click here