Reviews of TV Repairs (Solutions) Peterborough
Name:

Simon Nunziata

Mobile:

07876 513788
Review of recommended TV Repairs in Peterborough
Review Date:

30th April 2021
Summary:
Our Panasonic Viera TV wouldn't come out of stand by and had a flashing red light, picture flickered very briefly at bottom of screen before going into standby. Messaged Simon on here and he got back to me the following morning, and came round the same afternoon. He knew exactly what the problem was and said what the cost was likely to be. Returned my fixed TV the day after.
Comments:
Simon is such a nice guy, highly professional, knowledgeable and is such a customer focussed person, not something you see a lot of now. He was really quick at answering my email and phoning me which I really appreciate.
Would highly recommend him to anyone who has issues with their TV, the work he did saved us £100's by not having to buy a new TV.
20 out 10. Thanks
Review of recommended TV repair in Bretton, Peterborough
Review Date:

17th April 2021
Summary:
Problem with TV recorder, no picture etc.
Comments:
Messaged early morning on a Saturday, Simon replied immediately and came within 1 hour . Sorted out the problem with our old system and now working perfectly. Very efficient and professional job.
Will happily recommend to friends & neighbours.
Review of recommended TV repair in Peterborough
Review Date:

18th February 2021
Summary:
Called Simon when my 20 month old JVC LED smart TV suddenly lost all picture (but sound and channel changing all OK).
Comments:
Having done some DIY research on the web & You-tube, I had in a very amateur way concluded the backlights had failed. Simon agreed, and explained it was probably either poor connections being a newish unit (which would only need cleaning and re-making without the need for any new parts), or part of an LED strip had failed.
Simon was in the area when I called, and said he would be with me within an hour - he was. Explained the issue thoroughly including showing me pictures of a typical arrangement on his phone. Said he would let me know later that day what the issue was - he did, he confirmed it was poor connections (therefore no new parts were unecessarily 'sold' as some companies might try to do) and that he'd got it working fine again, said he would get the working unit back to me the next day - he did!
A very honest, reliable, and efficient service provided at a very reasonable price. I will automatically recommend Simon to any of my friends & family if they ever say "We've got a problem with the TV".
Review of recommended TV set up installation in Peterborough
Review Date:

25th January 2021
Summary:
Simon set up a new TV. He also connected the DVD player and satellite box too. He showed me how to navigate the system.
Comments:
Outstanding and professional from start to finish. This is the second time I have used Simon and it won't be the last.
Review of recommended TV repairs in Oundle
Review Date:

22nd January 2021
Summary:
I sent a very inexpert email trying to describe a problem with my TV and satellite box. Simon diagnosed the issue and arrived with a fast solution.
Comments:
Simon rang me very quickly, listened to my amateur explanation patiently and made some suggestions for me to try. In a second call he traced the problem, which, since it is on the roof will require a different tradesman. I don't want to cause him to be overrun with folk expecting instant free advice, but that's what I had: he was pleasant, knowledgeable and helpful and I hope his admirable personality and skills earn him plenty of business. I'm sure they do!
Review of recommended TV Repairs in Peterborough
Review Date:

5th January 2021
Summary:
Comments:
I cannot fault Simon and the exemplary service that he has provided,
I called him this morning to report that my TV wasn't working. He arranged to come to my property at a specific time and he was there a few minutes early, which was great.
He was on his knees for a bit, working on the TV and managed to get it all working again.
He charged an extremely reasonable price and even provided me with a new TV remote.
Thank you so much Simon, you saved the day!
Review of recommended TV repairs in OrtonBrimbles, Peterborough
Review Date:

2nd January 2021
Summary:
Comments:
Simon explained what he was doing, and added that he might need to have a look at the aerial in the loft at some time in the future. We appreciated how quickly he came, as we have 2 TVs and need both of them, as we watch different programmes. We felt very comfortable with him.
Review of recommended tv repairs in Westwood, Peterborough
Review Date:

9th October 2020
Summary:
Comments:
I am thoroughly impressed with the service provided by Simon. From our initial conversation this morning, he arranged to come and see me and then arrived promptly. He did a marvellous job and retuned in the tv black box and all channels are now working again.
He was extremely pleasant, very thorough, explained everything that he was doing and charged a very fair and decent price.
Thank you Safe Local Trades for doing what it says on the tin - sending a trustworthy tradesperson to my home. You will always be my first port of call.
Review of recommended TV repair in Peterborough
Review Date:

31st July 2020
Summary:
Comments:
My TV had been making crackling noises and the screen showing vertical lines when first turned on, for a few weeks. Once warmed up the crackling noises stopped and the screen operated normally. I was reluctant to refer for a repair due mainly to Covid. But the crunch came when I turned the TV on, usual noises, vertical lines then warmed up so the picture was OK but no sound. Made a call to Mr Nunziata, left a message, one hour later got a call back and a home visit one hour after that.
Mr Nunziata was Covid aware, wore a mask and socially distanced, turned on the TV and because it had warmed up it looked fine. Mr Nunziata said he recognised the problem from my description, is a familiar and easy to fix problem, and that he would take the TV to his workshop to check out, and let me know what needs doing.
One hour later Mr Nunziata phoned me, confirmed the problem could be fixed, he would test the TV and if nothing else arises will return TV to me the next day. I was impressed, had thought nothing would get done till after the weekend.
TV returned this morning, as good as new. Mr Nunziata gave me a technical rundown of work done.
Yes I would absolutely recommend Mr Nunziata for correcting misbehaving TVs. It was a punctual, painless effective process, no fuss at a reasonable cost.
Review of recommended TV repairs in Peterborough
Review Date:

23rd July 2020
Summary:
Fixed 'white spot' issue with the backlight on my LCD TV.
Simon picked up my tv in the morning and had it repaired and returned the same day.
Not only did Simon fix the reflectors which had fallen off inside, he removed and re attached all the remaining reflectors, (think there were 80! ) so I hope my TV will now be ok for a few years to come.
Comments:
Really happy with the quality of work and the price considering Simon also took care of picking up/returning the tv, saved me a job. Excellent communication throughout the process and very punctual. Highly recommended.
×
Please register or sign in
To submit a review online, add a Member to your favourites or access this part of the website, you must register or sign in.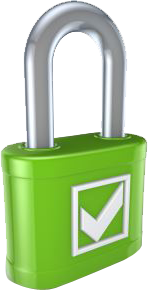 100% secure - we never share your email