Reviews of TV Repairs (Solutions) Peterborough
Name:

Simon Nunziata

Mobile:

07876 513788
Review of recommended TV repairs in Walton, Peterborough
Review Date:

28th October 2019
Summary:
We lost the picture on our TV - we had sound, but no display!
Comments:
We contacted Simon and, from our discussion, he suspected that the back light needed replacing. He offered to come to our home but, as we weren't in, we organised for us to drop it with him.
We received a warm and friendly greeting and were told that once he had confirmed his diagnosis, he would be back in touch. He contacted me later to discuss what needed to be done (it was the backlight as suspected!) and provided me with a quote which I agreed to. As he had to order a part, he told me that hopefully he would have it fixed by the end of the weekend.
The TV was dropped on a Wednesday and I had a call on the Friday morning to say that it was fixed. Again he offered to drop it to our home but as we were not there, we organised to pick it up from him. He explained everything that he had done to the TV and provided us with a receipt.
I was delighted by the service provided by Simon. He is extremely trustworthy, honest and genuine. It would have been a shame to have had to throw the TV away so this is a very valuable service.
I couldn't help but think of older people who would not be able to get their TV to a workshop to be fixed; the fact that Simon goes out to pick them up (or fix them in the home) is brilliant.
I would highly recommend Simon to anyone.
Review of recommended TV Specialist in Netherton, Peterborough
Review Date:

21st October 2019
Summary:
Line at the bottom of TV screen.
Comments:
We have a line at the bottom of our TV screen so we contacted Simon. He responded quickly and was at our property within 15 minutes.
He had brought a stand with him, which he safely placed our TV on, and proceeded to dismantle it to diagnose the issue. Unfortunately, as he explained, it was a fault that could not be rectified by any engineer.
We were very grateful to the great service he provided. There was no charge and he was a lovely friendly man.
Thanks Simon and we will recommend you to anyone who requires your services in the future.
×
Please register or sign in
To submit a review online, add a Member to your favourites or access this part of the website, you must register or sign in.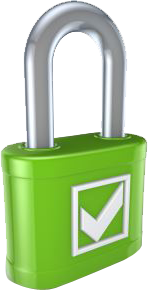 100% secure - we never share your email