Reviews of Neal's Building Services
Name:

Andrew Neal

Phone:

01733 247153

Mobile:

07941 036920
Review of recommended building services in Yaxley, Peterborough
Review Date:

4th April 2022
Summary:
Supply and installation of a uPVC double-glazed external door plus laying paving and making a path in the garden.
Comments:
Very neat and tidy job completed - we're very happy with the finished work.
Review of recommended building services in Werrington, Peterborough
Review Date:

8th February 2022
Summary:
We had our conservatory roof insulated.
Comments:
We are really pleased with the transformation of our conservatory. It actually feels like a room/part of our house now! Great workmanship and wouldn't hesitate to recommend them.
Review of recommended building services in Yaxley, Peterborough
Review Date:

18th May 2021
Summary:
Andy's team insulated my conservatory roof, plaster boarded and plastered it.
Comments:
My conservatory can now be used all year round so it is not as hot in the summer and not cold in winter. It rained yesterday and I couldn't hear the rain on the roof like normal.
I am very impressed the workmen were very tidy, didn't leave any mess and were very polite. I even got serenaded to by the plasterer as he loves singing along to the radio, which really brightened up my normally dull working day.
Andy sent me the quote on Sunday and he started the job on Tuesday. Couldn't ask for a quicker turnaround than that. Very impressed with the finished job, very professional and would highly recommend Neal's builders.
Excellent professional, prompt service.
Review of recommended builder in Stilton, Peterborough
Review Date:

1st April 2021
Summary:
First floor side above garage and single storey rear extensions.
Comments:
Andy and his team delivered us our dream extension. They started just before Christmas and into new year, at a time where we experienced all weather conditions, but I can't fault them. We have a new master bedroom with en-suite and a rear ground floor extension to the back, all without losing that much ground and we LOVE IT.
The quality of work was superb - it was a tricky build, but the team have delivered us our dream. Extensions are always hard to live with during the build process, but Andy's team were insistent on cleaning up every day and project was managed nicely by Andy.
I would highly recommended Neal's Building Services, you can't go wrong with them.
Review of recommended builder in Stilton, Peterborough
Review Date:

9th October 2020
Summary:
To remove existing 2mtr x 4mtr cast block and glass extension, then build new brick and block 4mtr x 4mtr single story extension with vaulted celling including velux windows. Replace wooden Fascias with UPVC and replace all guttering. All plumbing, electrics and plastering done. Kept to promised deadlines and kept to budget.
Comments:
All work completed to an extremely high standard. Andy and the lads were a pleaseure to deal with, answered any questions and caused very little inconvenience to our daily life while all work was being completed. Extremely professional and would use them again without hesitation.
Review of recommended builder in Peterborough
Review Date:

9th September 2020
Summary:
Ground floor full-width extension.
Comments:
"Peace Of Mind"
I just had a ground floor full-width extension completed by Neal's and they provided excellent service from start to finish.
From the first visit to discuss build ideas, timelines, costs etc., I knew I was working with professionals. I didn't even need to employ an architect!!!
Beyond the buiding work itself Neal's had the necessary contacts to ensure building inspection was carried out in a timely fashion, keeping things running smoothly.
As an example of their expertise and helpfulness when the job started, Neal's immediately found a change of build-plan was required, due to the way the outside drainage system was set-up. They came up with alternative suggestions ending up with a slighty larger extension providing extra space for a laundry/utility room. Super.
Past experiences with family and friends told me to expect delays at the end of the job due to the little "snagging" jobs that needed attention. Thankfully these too were handled efficiently, taking away any frustration on my part.
The quality of workmanship and professionalism couldn't be faulted and this very happy customer would recommend Neal's to anyone.
Review of recommended builder in Peterborough
Review Date:

15th October 2019
Summary:
Brickwork and some double glazing windows fitted.
Comments:
No problems. Completely trustworthy. Fitted work around the weather, gave good advice and offered options.
I found Andrew Neal here on the Safe Local Trades website; cannot fault the service provided and would definitely recommend and use again in the future.
Review of recommended builder in Folksworth, Peterborough
Review Date:

1st October 2019
Summary:
A 40sqm extension to a bungalow including all the groundwork, plumbing, render finished walls, EPDM flat roof, roof lantern, Al bi-fold doors, UPVC windows, traditional screed floors, block internal walls, and strip and replace underlay and retile the roof. Located and fixed an old leak.
Comments:
Andy, Neil, Francis, Sam and the rest of the team were all very friendly and helpful. Their timekeeping was good, and they tidied up well at the end of each day. They kept the site safe (since we have small kids).
Andy was very good at communicating and discussing the work throughout and accommodating our changes and request.
We are very pleased with the quality of the work and finish that has been achieved.
Review of recommended builder in Yaxley, Peterborough
Review Date:

16th September 2019
Summary:
Garage conversion to office, utility area and cloakroom.
Comments:
Andrew and his team are absolutely brilliant. Extremely polite, punctual, clean and tidy. Always available when we needed anything at all. Cannot recommend Neal's Building Services enough.
Review of recommended builder in Peterborough
Review Date:

11th June 2019
Summary:
Removal of kitchen from granny annex and conversion work to make additional living room space, plus making good throughout.
Comments:
Excellent, did a really fantastic job - couldn't fault them at all. Punctual, tidy and everything absolutely according to quote. Kept us informed at every stage, and always did what they said they would. Had total confidence in them and I'd recommend Andy and his team to anyone!
×
Please register or sign in
To submit a review online, add a Member to your favourites or access this part of the website, you must register or sign in.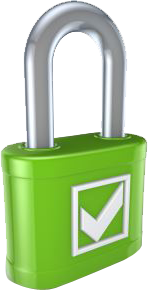 100% secure - we never share your email