Reviews of Duke Security Systems
Name:

Anthony Groom

Phone:

01733 639096

Mobile:

07949 273362
Review of recommended CCTV installation in Peterborough
Review Date:

8th February 2021
Summary:
Anthony has carried out two installations for me. The first was a commercial job at my place of work - an 11 camera system. The second was for my home - a 3 camera system.
Comments:
With experiencing constant faults to our previous CCTV system, and being unable to get hold of anyone from that particular company to fix it, I contacted Anthony to see if he could help with the issues. Having surveyed our old system, the decision was made to completely replace it and I am so glad we did - the difference is like night and day!
He was flexible and accommodating, even working on a Sunday when our premises were shut. He was meticulous in his care and attention and in particular to ensuring any mess was cleared up afterwards - the cleaners had been in on the Saturday and he did not want any additional work for them to do. The depicts the character of Anthony - a really genuine nice person.
I was so impressed with him that I subsequently asked him to install a CCTV sytem at my home.
The quality of the systems installed is unbelievable. I can read a number plate from miles away!
I have two working dogs at my home and I can zoom in and see their faces clearly. In fact, when I am at work and having a stressful day, I find it very therapeutic to watch the dogs at home to see what they are up to! Even in the dark, you can see them clearly which is so impressive.
A fantastic service, high-end products and all for an exceptionally good price. Anthony turns up and does what he says; an honest quality service.
I have already recommended him to others and will continue to do so.
Review of recommended CCTV installation in Yaxley, Peterborough
Review Date:

5th February 2021
Summary:
Having moved home, I had two CCTV cameras that I took with me and wanted them both, plus a new third camera, installed at my new address.
Comments:
Anthony is very knowledgable. He listened to our requirements and gave great advice and then delivered exactly what we wanted at a very competitive price. It was agreed that the new camera overlooking the double drive would have a different kind of lens to our existing ones - this provided the requisite 'longer shot'.
He carried out a professional and tidy installation and we are delighted with the end result. The hard disk was installed in a cupboard and, when I mentioned to him that I was thinking of having some shelves built into that cupboard, he said the he would pop back when it was done. He did this, without any additional charge, and tidied all the cables in the area of the newly shelved cupboard - the service he provided was over and above.
I would highly recommend Duke Security Systems to anyone looking for CCTV installation or upgrades.
Review of recommended CCTV specialist in Orton, Peterborough
Review Date:

3rd February 2021
Summary:
Dismantle and remove old CCTV system, rewired and installed a fantastic new camera system.
Comments:
I could not fault Anthony. The service provided from start to finish was seamless.
I sent my initial enquiry to him via email on a Sunday night and he responded straight away. He then arranged to visit the next day to carry out the survey. I accepted his quote and a date was arranged.
On the agreed date Anthony arrived punctually and all the work was carried out efficiently and professionally. The new wiring went through the loft and every area was left clean and tidy (he hoovered up after himself).
I am delighted with my new system. I work 15 miles away from my home and I can monitor it from my office. I know that it works perfectly as, every so often, I am alerted to movement which turns out to be a squirrel who frequents my garden. It is a nice distraction to be able to watch what it is up to!
I could not have asked for a better service. Even when I asked him to revisit just to go through everything again, he did so with a very pleasant and courteous manner.
I would highly recommend Anthony to anyone who is considering having CCTV installed.
×
Please register or sign in
To submit a review online, add a Member to your favourites or access this part of the website, you must register or sign in.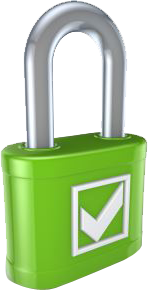 100% secure - we never share your email