Reviews of Crescent Carpentry & Building Ltd
Name:

Nigel Polson

Phone:

01733 620551

Mobile:

07947 115221
Review of recommended install of fitted wardrobes in Werrington, Peterborough
Review Date:

11th February 2020
Summary:
Design and installation of fitted wardrobes in bedroom, with sliding doors.
Comments:
Having decided to purchase a super king size bed and frame, we needed to create as much space as possible in a relatively small bedroom after having free standing wardrobes.
Nigel worked with us to create floor to ceiling wardrobes with classy looking white sliding doors. These look great and the whole look is very modern and streamlined.
Nigel and his son have been brilliant. They are extremely trustworthy - nothing is too much trouble. They are very punctual and reliable. Nigel thought the job would take 2.5 days and that proved to be the case. They are very tidy and clear up and the end of each day. We are so pleased with the work they have done, we are now working with him to draw up plans for the design and fit of a new kitchen.
Review of recommended kitchen fitter in Peterborough
Review Date:

20th January 2020
Summary:
Nigel and Connor installed our new kitchen (supplied elsewhere), supplied and fitted flooring, replaced all the skirting boards, along with other general tasks related to the kitchen install!
Comments:
Nigel and Connor were incredibly accommodating of our requests! We had sourced a kitchen from elsewhere but our designer did not have a fitter in this area, so we found Crescent on Safe Local Trades.
Nigel came and quoted quickly, was transparent in costs, offered useful suggestions and recommendations (replacing skirting boards with the new flooring), and sorted out all the other trades bits we needed - plastering, electrician, skip and gas man.
When the project started, we barely knew they were here! On time, tidying up as they went, keeping us informed throughout as to progress, and accommodating of other requests, like removing radiators so we could decorate more easily.
They highlighted attention to detail as they went along, informing us of any issues and how they'd rectified.
We'd welcome Nigel and Connor back for any other projects in the future, and would highly recommend them to anyone else looking for a kitchen.
Review of kitchen installer in Gunthorpe, Peterborough
Review Date:

9th January 2020
Summary:
New kitchen with some additional building works.
Comments:
From the first communication about our kitchen; Nigel earned not just our business, but also our trust. He managed the project from start to finish; providing both professional advice and insight right from the outset including ideas for layout and design as well as recommendations for good suppliers. He also visited prior to the job starting to discuss a full scope of works. He managed all additional trades and suppliers eg; kitchen units and appliances; electrics; building works; plastering and even though we had a tiler, he could have provided that service also.
The management of the project was all done for us ensuring a seamless build and install from inception to completion. At every stage Nigel consulted us on the progress of the job. All works were completed cleanly and punctually; with the correct level of respect and care being taken to leave our home with as little disruption as possible, whilst the job was in progress.
This all contributed to a high-quality finish, giving us the kitchen we had dreamed of. We can't thank Nigel and the team enough and would highly recommend his services.
Review of recommended double garage conversion in Glinton, Peterborough
Review Date:

1st November 2019
Summary:
Double garage conversion and alterations to kitchen wall to accommodate new window with panoramic view of the garden.
Comments:
Nigel, his son Connor, and the rest of the team have restored our faith in builders, after a previous terrible experience.
Nigel and his team really cared about getting the job right, being flexible if something needed changing until they themselves were fully happy with it.
From the outset Nigel fully engaged with our vision, visiting site with Alan his bricklayer to thoroughly assess the project.
All the other trades people Nigel bought in were excellently managed, did a great job and we had no worries in trusting them on-site. Nigel liaised with the Building inspector on our behalf, taking photographic evidence to ensure everything required was completed to a high standard.
Nigel was perfectly happy to work with us in sourcing and fitting pocket doors into our garage conversion allowing us to make maximum use of space – not the easiest things to fit by any means, but despite a few hitches the finish is great, and they run really smoothly.
At every stage of the project, Nigel consulted us, was always punctual, tidy and respectful of our property.
We are so grateful to Nigel who willingly helped us out, providing advice when we needed it with a DIY dilemma of our own.
Nigel and Connor are thoroughly genuine guys, who put us at ease, were great with our girls and always went the extra mile to achieve our vision, even despite a few unforeseen setbacks which they always responded to quickly and positively with workable solutions.
We are very pleased with the end results of both our projects and would highly recommend Nigel and his team.
Review of recommended home improvements in Yaxley, Peterborough
Review Date:

25th September 2019
Summary:
Kitchen fit
Flooring
Downstairs toilet
Comments:
We were highly recommended to Nigel by one of his previous customers and he didn't disappoint. From start to finish Nigel and his team were punctual, tidy and the standard of work has been amazing. We had a baby a month before the work was due to start and we also have a toddler, we were a bit worried at how it would work having work going on in the house, however we felt comfortable throughout. Nigel and Conner were so accommodating to our needs, thoroughly tidied up everyday, and made it safe for our family to wander around. My son will certainly miss them as they were so lovely with him.
The communication from start to finish was exceptional, and quite rare from previous experiences we have had. Nigel always ensures that the best quality is delivered and that we were getting value for money from the products he was supplying.
We can't recommend this company enough, we are so over the moon with all the work carried out.
Review of recommended sliding wardrobes installation in Stamford
Review Date:

5th September 2019
Summary:
Fitted sliding door wardrobes with interior shelving.
Comments:
I was extremely pleased with the completed work which was of a very high standard. Nigel was pleasant and helpful and I appreciated the care he took with my new carpets and paintwork. He was punctual and a tidy worker and I would most certainly recommend him.
Review of recommended carpenter in Stanground, Peterborough
Review Date:

14th August 2019
Summary:
To install shelving on two walls for our spare bedroom which I use as an office. I wanted to store my large collection of CDs as they were taking up a lot of valuable space.
Comments:
Nigel and Conor arrived promptly at the arranged time and were able to begin immediately as they had all the necessary materials with them. I have used Nigel several times before and have always found his work to be very satisfactory. As usual, the job was carried out to a high standard with quality material. I am very satisfied with the result and have booked Nigel to carry out work in our loft, later in the year.

I would recommend Nigel and Conor to anyone wanting a professional job.
Review of recommended carpenter and joiner in Stamford
Review Date:

10th July 2019
Summary:
Very complicated hipped roof with 2x Velux Window openings and 2 dormer windows both hand cut
Comments:
Work was carried out very meticulously and measured, worked on a fixed price for the job, but didn't rush it at any stage. Building inspector didn't need us to do any additional carpentry or bracing work. Job well done.
Review of recommended carpenter in Gunthorpe, Peterborough
Review Date:

14th June 2019
Summary:
Half glazed kitchen barn door fitted.
Comments:
Another excellent job completed by Nigel and Connor. As usual, expertly achieved without any problems and within the expected timescale. I can never fault Nigel's workmanship or ethos and, of course, he never fails to provide an extremely fair and competitive rate for the first class work he delivers. Thank you Nigel and Connor; always a pleasure to see you. Sue Clements
Review of recommended carpenter in Peterborough
Review Date:

11th June 2019
Summary:
Built a fitted wardrobe with sliding doors with internal partitioning and shelves and hanging rails.
Comments:
Excellent!! Nigel built me a really good quality fitted wardrobe that looks great. He is very friendly, helpful and tidy.
×
Please register or sign in
To submit a review online, add a Member to your favourites or access this part of the website, you must register or sign in.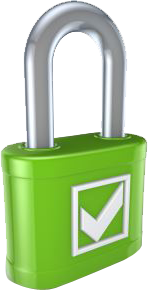 100% secure - we never share your email