Consumer Rights Act 2015
The Consumer Rights Act 2015 came into force as of 1st October 2015. This section gives an overview of how the rights and responsibiltiies of businesses will change under the new incoming legislation.
The Consumer Rights Act replaces a number of laws with regard to business-to-consumer transactions, including the Sale of Goods Act 1979 and the Supply of Goods and Services Act 1982. It also:
outlines a clearer route for consumers interested in understanding their rights and the remedies they have if they feel goods / services fail to do what was promised
clarifies when terms and conditions can be considered unfair
clarifies the periods for repair, replacement and refunds related to both goods and services
simplifies the process by which small businesses can take legal action against bigger companies that are breaking competition laws
In depth guides have been produced, with those most relevant to Safel Local Trades Members as follows: -
The introduction of Alternative Dispute Resoultion
Separate from the Consumer Rights Act, but with equal importancy, is Alternative Dispute Resolution (ADR).
From July, Alternative Dispute Resolution will be available to all businesses to help when a dispute with a consumer cannot be settled directly. Up until now, the service has only been available in certain sectors. A business which is involved in a dispute will need to make the consumer aware of a relevant certified Alternative Dispute Resolution provider. The business should also let the consumer know whether or not they are prepared to use the Alternative Dispute Resolution provider to deal with the dispute. A business does not have to use Alternative Dispute Resolution unless it operates in a sector where existing legislation makes it mandatory (for example, financial services). This includes the following trade bodies:
What does this mean for you as a member?
There won't be a huge impact to the service you are expected to provide. As a minimum, you must work to the same standard as any reasonably competent person in your trade does. The law does not imply that any particular result will be achieved but many contracts will have express terms as to what result the customer can expect from a specific service.
What is new in the Consumer Rights Act is known as the 'right to a repeat performance'. In most cases this will apply to a trader who does a poor job, for example a poor building job on an extension. The customer will now have a legal right to ask the trader to do the job again to achieve the desired result outlined in the contract. Clearly, this would not be possible in all trade sectors if a complaint occurred so in such circumstances the consumer could claim a price reduction - the amount would depend on the seriousness of the complaint but they could in theory claim up to 100%.
Importance of Quotes and Documentation
It's also important that you make it very clear in your estimates, quotes and terms and conditions if the particular service you are providing, pest control is a good example, may require repeat visits to achieve what the customer has asked for.
Also outgoing is the Unfair Terms in Consumer Contracts Regulations with the new law incorporating a 'fairness test'. Basically this means that any terms and conditions you use must not be heavily weighted against the customer, must be written in plain English and be 'prominent' meaning that you must bring them to the attention of your customer so that they understand what's expected of both parties under the contract.
×
Please register or sign in
To submit a review online, add a Member to your favourites or access this part of the website, you must register or sign in.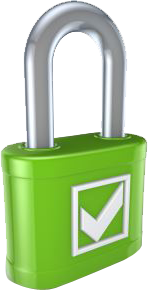 100% secure - we never share your email