Complaints Process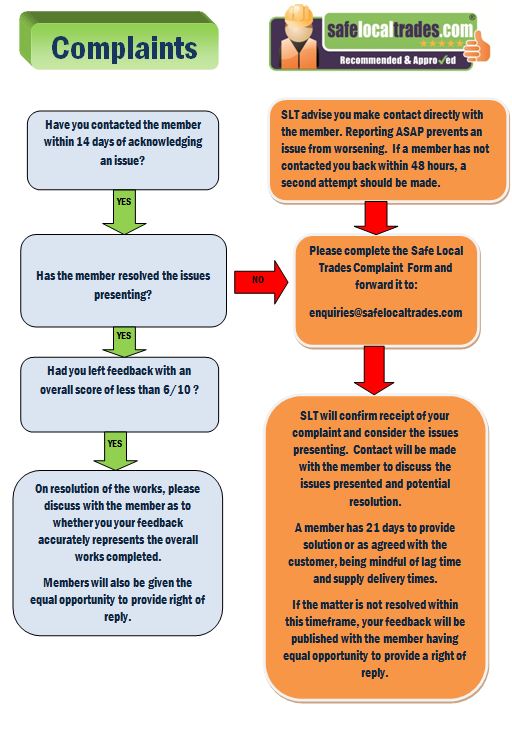 Contact the member directly to report any issues within 14 days
Should you have reason for complaint regarding goods or services received from a Safe Local Trades member, we recommend you contact the member involved immediately and explain fully what is causing issue.
Within two weeks of a customer knowing about an issue, they must report it to the member, so that they are given opportunity to rectify it before worsensing.
All customer feedback is important
Safe Local Trades believes customer feedback to be imperative and it is important that we are aware of all feedback to assure your customer journey is of the highest quality.
If negative feedback has been left - discuss the overall job feedback with the member on resolution.
Where an issue has occured and a solution has been provided - please take the time to establish with a member whether, post rectification works, the original feedback remains justifed.
A complaint must be registered directly with the member concerned, with a member having 48 hours to acknowledge the complaint and 21 days to resolve the issue. The resolution period is dependent on the nature or type of product/service, supply lag time and unless otherwise agreed by both parties.
If proposed resolution does not resolve the complaint
Please complete the Safe Local Trades Complaints Form. This is downloadable from the side bar.
On completion, please forward the form to:
A member of staff will acknowledge receipt of the form.
Safe Local Trades Ltd remains impartial, working with both parties to determine a solution.
×
Please register or sign in
To submit a review online, add a Member to your favourites or access this part of the website, you must register or sign in.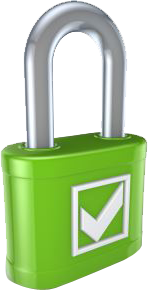 100% secure - we never share your email