Reviews of The Gutter Clean Company
Name:

Jeremy Bligh

Phone:

0800 1799 363
Review of recommended gutter and fascia cleaning in Spalding
Review Date:

18th November 2020
Summary:
Cleaned the gutters and fascias of my elderly parents house.
Comments:
From the outset, I was very impressed with the service provided by Jeremy. From the initial contact, the date was agreed and this was followed up with the documentation which provided complete clarity and transparency of what the quote would cover, including bullet points of all the activities that were due to take place on the day.
Upon arrival, all the gutters and drainpipes were checked for any blockages. Pictures were taken so that we could see, which was very reassuring.
Once the work was complete, pictures were again taken which we were shown, thereby allowing us to confirm that we were happy with the work.
The fascias and barge boards had not been cleaned in such a long time and visually, once the work was complete, they looked amazingly – all white, clean and sparkling. In fact, visually they looked so good that three neighbours approached and also had theirs cleaned too.
We can highly recommend this firm, who provided us with complete confidence in their work and service – honest and professional and with great communication too.
I cannot fault them.
Review of recommended gutter and fascia cleaning in March, Cambs
Review Date:

17th November 2020
Summary:
Cleared gutters and washed them down on the outside, including the soffits and barge boards too.
Comments:
Last year we had a different company to clean our gutters and it was an absolute disaster. They used a pressure washer, which left our windows filthy, muddy water was running down the walls and there were bits of moss everywhere.
How refreshing it has been this year to find The Gutter Clean Company, someone who does the job properly. Not only that, but to find a firm that are so honest. We were provided with a quote prior to them arriving and, once they inspected the gutters, they said that it didn't need cleaning and they then reduced the price. The other work was carried out which included the cleaning of the garage gutters (separate building) and the washing down of all fascias, bargeboards and downpipes.
They were so friendly, accommodating and extremely efficient. They cleaned up everywhere thoroughly and even cleaned my path where I had left some earth and weeds from when I was gardening.
As we are in our 80's, we are very happy to know that we have found a 100% trustworthy and professional company to maintain our gutters. We will certainly, without reservation, recommend them to other.
Review of recommended gutter and conservatory cleaning in March, Cambs
Review Date:

9th November 2020
Summary:
Gutter and conservatory cleaning.
Comments:
I have used The Gutter Clean Company twice; the first was for our previous property when we decided to put it on the market. We had the entire gutters cleaned, inside and out and also our conservatory which was quite filthy with dirt, algae and moss. They took great care in cleaning this and did such an amazing job that it was positively sparkling afterwards.
Having then moved into our new home three months ago, we had them back to do the gutters and conservatory of this property and once again, they did another great clean, tidy and professional job.
I am extremely impressed with the professionalism of this firm; they take great pride in their work and are very health and safety conscious with the use of their equipment.
I also find their prices very reasonable.
It was a pleasure dealing with Jeremy - a friendly, courteous professional who was not in the least bit pushy.
I would highly recommend this firm to anyone.
×
Please register or sign in
To submit a review online, add a Member to your favourites or access this part of the website, you must register or sign in.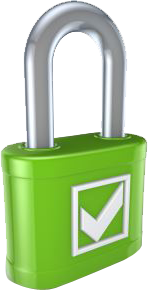 100% secure - we never share your email