Reviews of TCS Building Services Ltd
Name:

John Mutter

Phone:

01480 457122

Mobile:

07931 967413
Review of recommended home improvements in Huntingdon
Review Date:

16th December 2022
Summary:
Garage conversion - Demolished a structural wall, relocated the gas and electric meters, replaced the garage door with a window, insulated and made good the garage, fitted a kitchen.
Comments:
John was recommended by my structural surveyor. He is trustworthy, experienced, and really cares about the fabric of a building. The job was reasonably priced and came in exactly on budget. I did pay money up front, which you should expect and is reasonable of you search the online forums. He doesn't outsource his labour so you deal directly with him and he's always on time. He did an absolutely incredible job, even things like modifying the extractor fan to make it the perfect height for me, and telling the kitchen designers how to vastly improve the layout.
My advice on choosing a builder is that the relationship you have with them is the most important thing and that's why I like John, very trustworthy, no BS. Cannot recommend him enough.
Review of recommended home improvements in St Ives, Cambs.
Review Date:

16th April 2021
Summary:
Refitting of my small cloakroom.
Comments:
TCS Services did a thorough, professional and excellent job of refitting my outdated cloakroom. Am extremely pleased with everything and would highly recommend them.
Review of recommended kitchen refurbishment in Hemingford
Review Date:

4th December 2020
Summary:
Demolition of internal dividing wall
Refit kitchen including plumbing, electrical and plastering
New internal doors, radiators and skirting
Comments:
I am delighted with my long awaited new kitchen installed by TCS. Useful advice was offered for any areas I was undecided on, but I didn't feel rushed into making decisions. As well as good workmanship and problem solving, I found TCS to be thoughtful and considerate, nothing seemed too much trouble. The job was completed pretty much as projected. I'm now just waiting for the end of government restrictions so I can do some entertaining!!
Review of recommended new kitchen installation in Brampton
Review Date:

3rd September 2019
Summary:
John and Adam removed our old kitchen and repaired and made good walls, electrics, and plumbing before installing new Magnet kitchen. Superb job!
Comments:
John consulted us along the way and gave helpful advice. John and Adam are a pleasure to have around. We have a busy household with a disabled son and care teams coming and going. John and Adam fitted in well and were very accommodating. Highly recommend TCS!
Review of recommended bathroom renovation in Grafham
Review Date:

1st May 2019
Summary:
Complete remodelling of a bathroom. This involved stripping the entire bathroom (bathtub, washbasin, toilet), retiling, installation of a power shower instead of the bath, proper ventilation, lights, wall cabinet, etc. Also installed was a water softener.
Comments:
We had our bathroom fully remodelled by TCS Building Services. We have nothing but praise for John and Adam who did a neat and precise job. John provided excellent advice throughout. They were punctual, the work starting on the date agreed, and finishing within the time that it was planned for. They cleaned up every evening, an important detail when the work is done while the property is being lived in. Last but not least, the total cost came to within a fraction of the agreed price; there were no nasty surprises. All in all, it was a pleasure to deal with TCS and we'll be using them in future when the occasion arises.
Review of recommended home improvements in Huntingdon
Review Date:

26th October 2018
Summary:
Remove walk in shower cubicle and install bath.
Comments:
Excellent, hard working, professional and completely trustworthy. Was completely happy to engage John to carry out this work as soon as I met him. Work carried out with a minimum of disruption and area always left spotless. Very pleased with the end result.
Would happily (and already have) recommend TCS Building Services.
Review of recommended building services in Needingworth, Huntingdon
Review Date:

19th June 2018
Summary:
Single story house extension encompassing kitchen diner complete with new fitted kitchen and separate utility room. A new patio and pathway put down complete with raised oak beam flower boxes. Garage renovated and new roof refitted.
Comments:
An excellent all round job done to a high standard with which we are extremely satisfied. Thanks John.
Review of recommended builder in Godmanchester, Huntingdon
Review Date:

12th April 2018
Summary:
New bathroom installation.
Comments:
Matt and Terry helped plan a new bathroom, gave sound advice and completed the entire job to perfection. The standard of detail and also the fact that they worked extremely tidily really helped whilst the work was going on.
Great service, great quality, trustworthy individuals and I would recommend for any project you have in mind. 10/10 all round.
Review of recommended new cloakroom refit in Houghton, Huntingdon
Review Date:

16th November 2017
Summary:
Taking wardrobe out from under the stairs and replacing it with a downstairs cloakroom.
Comments:
TCS fitted an ensuite bathroom some time ago which we were very happy with. On commencing the cloakroom John encountered a severe drainage problem which he dealt with brilliantly; we are very pleased with the end result.
Review of bathroom fitter in Huntingdon
Review Date:

10th October 2017
Summary:
Comments:
I found TCS to be very trustworthy, very clean, tidy, punctual and very helpful.
×
Please register or sign in
To submit a review online, add a Member to your favourites or access this part of the website, you must register or sign in.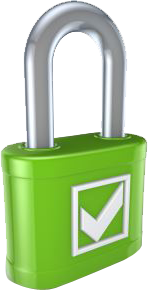 100% secure - we never share your email