Reviews of JDE Bespoke Installations
Name:

Jack Edwards

Mobile:

07554 574005
Review of recommended tiler in Hampton Gardens, Peterborough
Review Date:

23rd April 2021
Summary:
Install 800x800 tiles in the living room, 20sqm approximately, with matting for best durability.
Comments:
From the site survey to the final touch, a great and professional approach. Really appreciate the suggestion to add matting for reliabilty and durability. Also, greatly appreciated the suggestion for the tiles installation for best aesthetic final result.
Professional and friendly service.
Review of recommended bathroom refurbishment in Whittlesey, Peterborough
Review Date:

22nd January 2021
Summary:
Comments:
Jack and his colleague are absolutely super and I'm over the moon with the work they carried out. They are polite, prompt, tidy, very hard working and good value for money. If I could I would give them 12 out of 10!
I will highly recommend them and be using them again for future work.
Review of recommended bathroom specialist in Werrington, Peterborough
Review Date:

23rd November 2020
Summary:
Full bathroom refurbishment.
Comments:
We are so pleased we our bathroom refurbishment by Jack and Archie. Professional, polite and hardworking, nothing was too much trouble. They cleaned up after themselves every night and they were very tidy workers.
The work was carried out to a very high standard and I can recommend JDE 100%.
Review of recommended bathroom refurbishment in Werrington, Peterborough
Review Date:

20th July 2020
Summary:
Removal of old shower cubicle, toilet & sink
Re tile wall & floor, fit new shower pod toilet & sink
Comments:
Very pleased with result, wouldn't hesitate to hire again. Many thanks.
Review of recommended cloakroom refurbishment in Barnack
Review Date:

12th June 2020
Summary:
Installation of concealed cistern and wall hung toilet in cloakroom. Manufacture of bespoke cabinet for cistern.
Comments:
Jack is honestly the best example of a tradesman we have come across. The cabinet he built, with a decorative panel, looks better than any top end shop bought cabinet with the bonus that it fits perfectly. He maintained a spotless working area, taking care in the rest of the house, and explained everything he was doing. He also spent time discussing a potential bathroom refurbishment further down the line.
Jack is unbelievably conscientious and professional to the extent that he couldn't apologise enough that he would have to come back to finish due to the time it took and his attention to detail.
I would use Jack for any job on my house.
Review of recommended kitchen specialist in Peterborough
Review Date:

6th March 2020
Summary:
Kitchen refurbishment and other work.
Comments:
With the capacity to have a lot more kitchen cupboards and with a view to freshen up the entire area, Jack undertook this task and exceeded my expectations.
He was able to purchase more of my existing cupboards; all were matched perfectly. Some of the existing ones were removed and reinstalled, new worktops and sink were fitted and new electrical sockets introduced (work carried out by a qualified electrician) - the end result is fantastic.
Jack is such a lovely man. Excellent quality of work, very polite and nothing is too much trouble.
My daughter works for a plumbers merchant and she purchased some taps that she was going to install herself. It didn't quite go to plan and she ended up requiring an emergency plumber which she couldn't find. I told her to call Jack, which she did. He asked her if she had turned the water off and she said yes. He then said she should not be without water and therefore was with her within half an hour.
He sorted the plumbing emergency and also installed another couple of taps that she was going to try and fit herself. All the work was completed perfectly for a very reasonable price.
Jack is a very personable and experienced trader and provides great customer care. Both myself and my daughter highly recommend him to all our family and friends.
Review of recommended bathroom fitter in Farcet, Peterborough
Review Date:

22nd February 2020
Summary:
Complete refit of our bathroom and utility room.
Comments:
Jack carried out two jobs for us. The first was a complete refit of our bathroom about two months ago. We were so impressed with him that we then had him back to carry out a bespoke refit of our utility room.
We are absolutely delighted with our new bathroom - this was a complete refurbishment by taking it back to an empty room and starting again with all new fittings etc. He also painted the walls for us.
With regards to the utility room, this again was a complete refurbishment and Jack created bespoke units that included doors to hide our washing machine and dryer.
Both jobs completed to a very high standard, on time and within budget.
Jack is a very mature young man, extremely polite and provided great communication throughout the projects. He always kept in constant contact and updated me daily. An all round nice guy.
We are now actively planning for Jack to come back and do more work after Christmas.
We would highly recommend him to anyone.
Review of recommended bathroom installer in Gunthorpe, Peterborough
Review Date:

18th January 2020
Summary:
Complete revamp of bathroom.
Comments:
We had our family bathroom completely revamped, including all new fittings, a new walk-in shower, walls and floor tiled etc. It looks absolutely fantastic.
Jack's work ethic is unreal; he never clocks off at 5pm and is an exceptional hard-worker. He asked permission if it were okay to stay later some days as he wanted to finish what he was doing so that he could begin the next day at the appropriate stage of the job.
He was such an incredibly clean and tidy worker too, showing great respect - he always took his shoes off, put sheeting on the stairs and, if you looked into the bathroom at the end of the day, the room was hoovered and spotless.
My mum, who is 80 years old, had to visit the property to look after my diabetic dogs whilst I was at work and met Jack and his apprentice. She said to me 'what two nice polite young men' and I totally agreed with her.
I highly recommend Jack to anyone who needs any home improvements; you won't be disappointed.
Review of recommended bathroom & kitchen fitter in Whittlesey, Peterborough
Review Date:

10th December 2019
Summary:
I have a 1930's house and Jack has carried out incredible work to bring it all up date.
Comments:
The initial job started off with having the kitchen completed regutted and refitted together with the fitting of laminate flooring throughout the kitchen and dining room. This looked amazing and therefore I then asked Jack about other callenging renovations such as incorporating the bathroom and toilet into one room (as per that era, these were two separate rooms) and he came up with the perfect solution and design.
The separating wall was removed and one bigger doorway was created. The bathroom was then completely refurbished, including all new tiling for the walls and floor, new radiator etc. I was really impressed how he managed to box in all the piping so that nothing is on show (unlike before!).
I am 100% happy with the quality of my new home improvements and absolutely love it! Jack worked extremely hard to get this work done, regularly NOT clocking off at 5pm unlike other traders.
He is a genuine, nice, honest, professional and hardworking guy; extremely accommodating and flexible. I cannot fault him.
I have already recommended Jack to others and will continue to do so.
Review of recommended kitchen fitter in Coates, Peterborough
Review Date:

2nd December 2019
Summary:
Jack pretty much refurbished our entire downstairs. This included:
New kitchen installation
Laminate flooring throughout
Renovation of our garage into two rooms
Comments:
Jack is a polite, extremely hard-worker, very flexible, knowledgeable and accommodating trader and is always thinking outside the box.
The garage had previously had a basic conversion, which consisted of bricking up where the door was and insulating it. Jack created wonders with this room by splitting it into two. He replaced the bricked up door with a window at the front, created an internal wall so that we now had two perfectly functioning rooms.
We are more than happy with all the work he has done; our kitchen looks amazing and we love the flooring throughout which gives a great open feel to our downstairs. Some of the work was quite challenging with the designs but he can think outside the box and came up with great suggestions in order to provide the perfect solution.
Jack was very flexible in his working hours and was very willing to fit the work in around our schedule. Punctual and extremely tidy and always cleaned up at the end of each day. An incredible hard-worker.
I would have no hesitation in recommending him whole-heartedly to anyone.
×
Please register or sign in
To submit a review online, add a Member to your favourites or access this part of the website, you must register or sign in.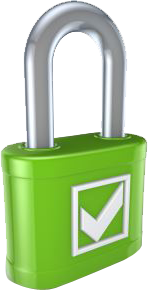 100% secure - we never share your email